OnePlus 3 to be released in VR, thousands of VR viewers given for event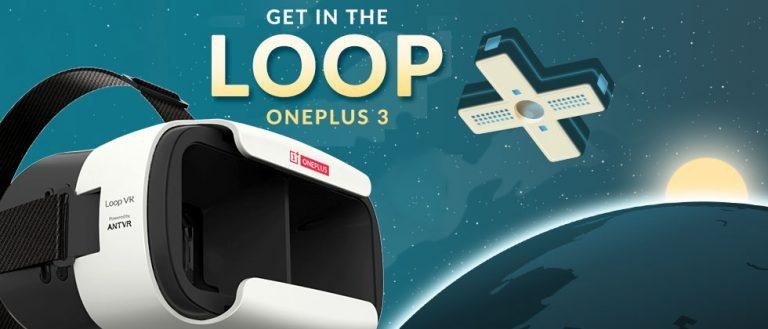 This week the OnePlus 3 is being teased by the folks at OnePlus, a group that previously gave away thousands of "Cardboard" viewers with Google's spec. Now they're bringing the idea back, giving away thousands of an accessory they call the Loop VR. They've also gone so far as to show the OnePlus 3 off in the video by sliding it in to the headset. You won't get any additional specs here, unfortunately.
This headset, they suggest, will allow you to "travel to outer space in style." How that's not related to a Samsung Galaxy, we can't be entirely sure. This accessory, they say, will allow you to travel to their new "celestial HQ."
SEE: OnePlus 2 Review: photos and judgement abound
A headquarters in space, clearly.
"Durable, comfortable and stylishly designed, this headset is a must-have for all would-be space travellers. Everyone is invited, claim yours on https://oneplus.net/loop now."
UPDATE: Another unfortunate bit – it would appear that the entire cache of headsets was claimed in very little time. They're gone! We'll assume they were just swiped up quick, not gone as a result of never having existed in the first place. A OnePlus representative suggests that they made and gave away 30,000 headsets.
One odd bit here is the following comment from OnePlus: "Loop VR turns your smartphone into a private, 360° 3D theater, and there's no disposable cardboard here."
It would almost seem that they're boasting about their new headset being made of non-disposable materials, wouldn't it?
They go on to suggest, "We've built our headset out of robust materials for the ultimate visual experience. For a distortion-free field of view, lenses can be fine-tuned for a perfect focus."
Adjustability is awesome, as we've become painfully aware. Have a peek at our feature Let's test VR headsets on the CHEAP!
"We also made sure that Loop VR fits comfortably over glasses, so everyone can join the party." Also very welcome.
Above you'll see an unboxing and implementation of the headset. Now all we need is the OnePlus 3 – though the headset is made to fit most 5-6-inch smartphones so you can watch the launch of the OnePlus 3 when the time comes.