OnePlus 7T Pro 5G coming to T-Mobile with highest-end edition (McLaren)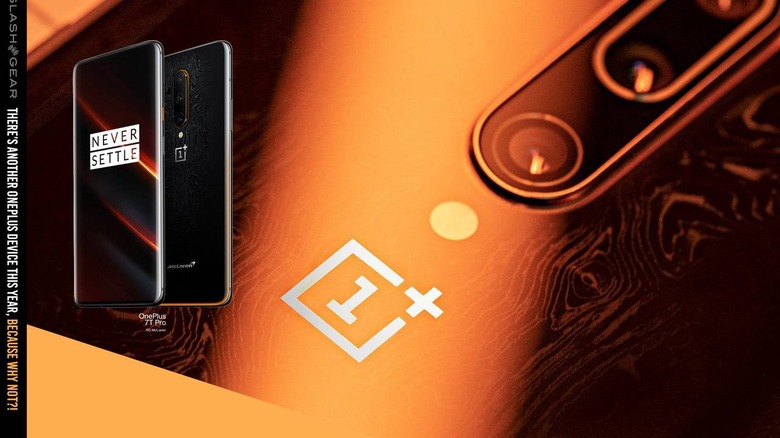 The MacLaren version of the OnePlus 7T Pro 5G is coming to the United States exclusively to T-Mobile USA. This is the first time OnePlus has suggested that they'll bring the "Pro" version of the phone to the USA, with all previous indications being that the phone would only be released in regions outside of North America. Further, this is the McLaren version of the phone, meaning it'll be the most extravagant OnePlus smartphone thus far released.
The "OnePlus 7T Pro 5G McLaren" is what it's called, and through T-Mobile USA is where you'll be able to attain it inside the United States. This is one of two smartphones launching inside the year 2019 that'll be able to access the T-Mobile USA 600 MHz 5G network. The other phone with this ability is the Samsung Galaxy Note 10+ 5G.
SEE TOO: Our big giant OnePlus 7T Review
The OnePlus 7T Pro 5G McLaren is the second 5G smartphone from OnePlus – the first was the OnePlus 7 5G released earlier this year. The OnePlus 7 5G was released with Sprint in August of 2019. That was after T-Mobile and Sprint announced that they'd be joining forces on 5G back in April. The merger of the two companies was agreed to by the DOJ in July of 2019.
Here in October, T-Mobile CEO John Legere is going so far as to mention Sprint during talks of other announcements – like this OnePlus phone. "At T-Mobile, we're on a mission to bring 5G to everyone, and together with Sprint, the New T-Mobile can make sure that the entire country can benefit meaningfully from the future of wireless," said Legere.
NOTE: Previous indications from OnePlus and T-Mobile USA were that there would be no OnePlus 7T Pro with the carrier. That was back on October 7, 2019, when the carrier only said they'd have the OnePlus 7T.
At this time neither T-Mobile USA nor OnePlus have announced the pricing or the exact release date of the OnePlus 7T Pro 5G McLaren. We can safely assume it'll be released in November of December of 2019, since they've suggested it'll be out this year. In general, the McLaren version of this phone seems to cost around 100 Euro more than its OnePlus 7T Pro brethren – it'll probably be a similar situation with this phone here in the USA, but we'll see!