The folks responsible for the T-Mobile USA launch of the OnePlus 7T finally got around to announcing the product this morning. This comes after the device was first shown on September 26, 2019, in full, by OnePlus. The OnePlus 7T for T-Mobile USA will be able to be attained (by qualified T-Mobile customers) for zero dollars up front and zero interest, for $25 a month for 24 months.
With the full math in play, the full retail price of the OnePlus 7T from T-Mobile USA is approximately $600. So you get the device for the same price with T-Mobile USA as you'd get it from OnePlus for one up-front cost – but with T-Mobile the cost is spread out over 24 months. So that's pretty neat.
SEE TOO: Our full OnePlus 7T Review in Glacier Blue
Both the Glacier Blue and the Frosted Silver editions of this device will be available starting on October 18, both T-Mobile USA and straight through OnePlus online. If you'd like to know more about the OnePlus 7T with special emphasis placed on real-life testing with photos and battery life and all sorts of good stuff like that, you'll probably want to take a peek at SlashGear's full OnePlus 7T Review.
The OnePlus 7T is the latest smartphone from OnePlus, but not necessarily their most powerful. You'll probably also want to take a peek at the feature we released last week by the name of 'T-Mobile OnePlus 7T VS 6T and a lack of Pro'. Love for one doesn't necessarily mean that one is better than the other!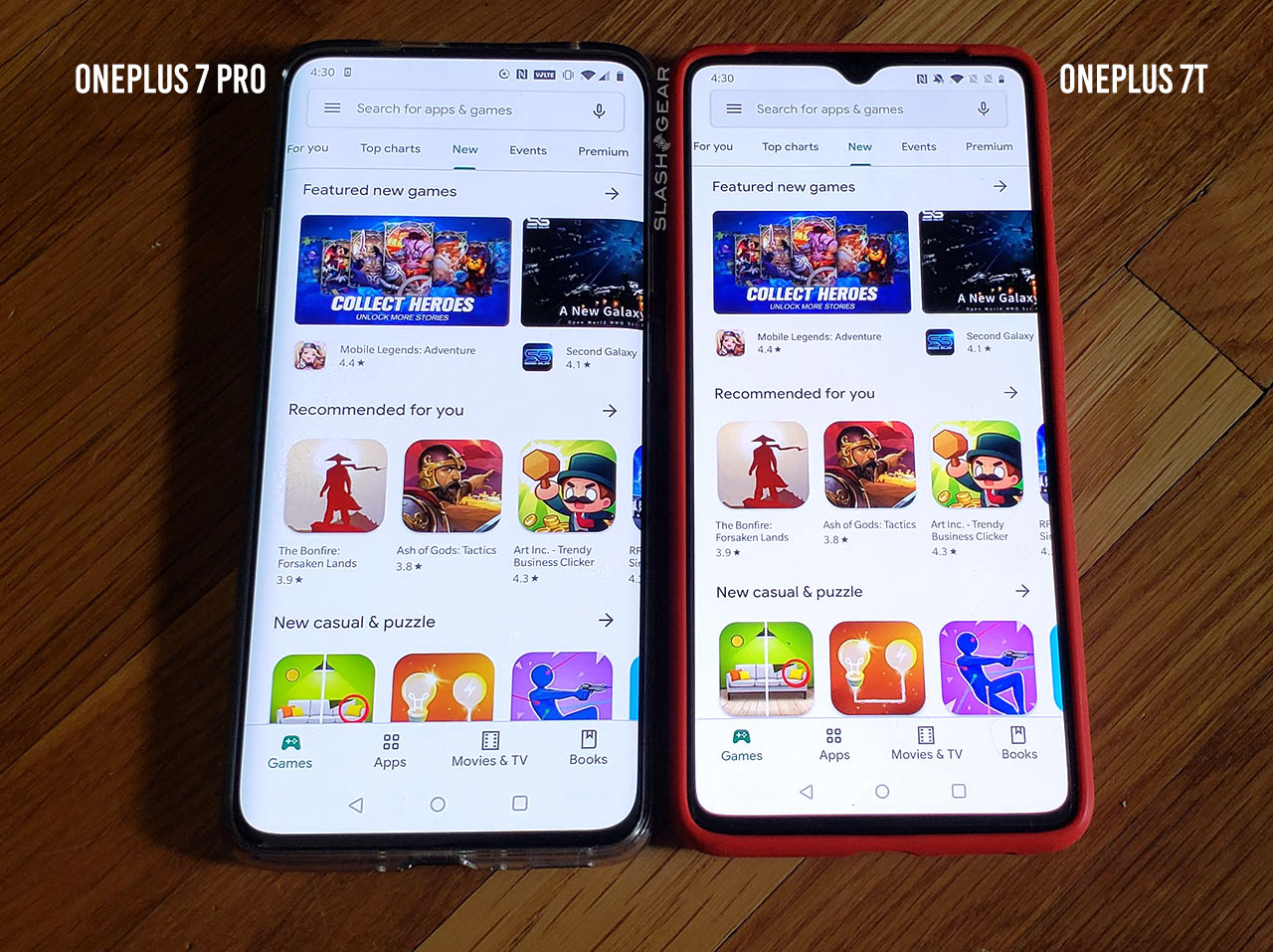 Also note: T-Mobile USA sent out a release this morning noting that the OnePlus 7T is able to "get the most out of" the T-Mobile LTE network. They pointed out that the phone has the ability to access the company's "newest, most powerful signal – 600 MHZ – so customers can get better coverage in rural areas and hard-to-reach places like deep inside buildings." They also pointed out that the device can get "every single speed-boosting advanced LTE technology on T-Mobile's network" – that includes 4X4 MIMO, 256 QAM, carrier aggregation, and LAA.