OnePlus 6T Renders Show Off Waterdrop Notch, But No Headphone Jack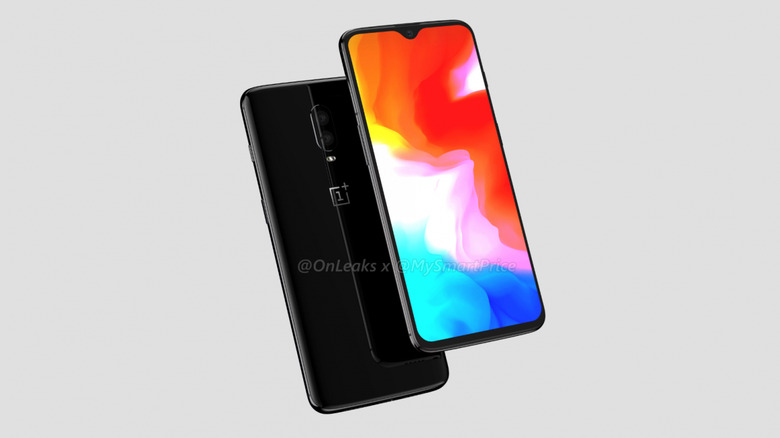 If you believe the word on the street, then we might just be a few weeks away from the reveal of the OnePlus 6T. At this point, we've heard a lot about the phone, both from a variety of leaks and from OnePlus itself. We're going into this reveal with a lot of expectations about how the phone will look and perform, and now a new set of leaked renders seem to confirm a lot of what we've heard.
These renders (plus a bonus 360-degree video) comes from OnLeaks, who created them for MySmartPrice based on factory CADs. They show off the phone from nearly every angle and provide us with a set of expected dimensions, with the OnePlus 6T said to clock in at 157.5 x 75.7 x 8.2mm. That isn't including the camera bump on the back, which when added into the dimensions brings the total expected thickness of the device up to 8.6mm.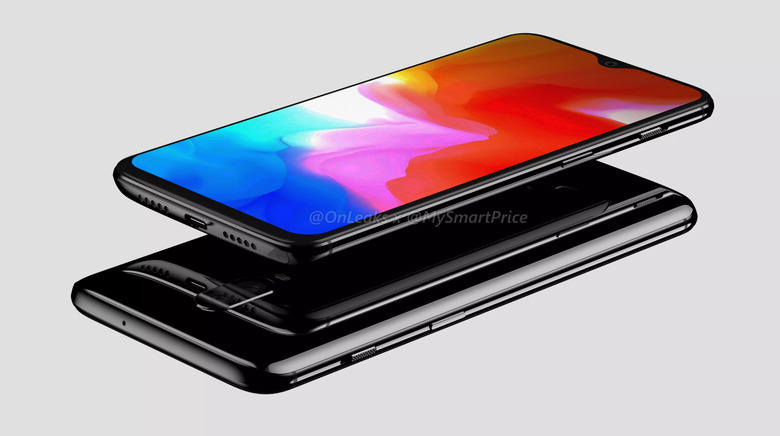 Once again, we see the teardrop notch on the OnePlus 6T, which has been a long-rumored feature of the handset. Aside from that (and a slim border along the lower edge of the device), the OnePlus 6T's display will be mostly edge-to-edge. If you're sick of notches that take up a significant amount of screen real estate, the OnePlus 6T might be one to consider – assuming, of course, that these leaks and rumors are correct when it comes to design.
Around the back, we see the phone's dual camera configuration and nothing else aside from branding. OnePlus recently outright confirmed that the 6T will support fingerprint-on-display technology, removing the need for a rear-facing fingerprint scanner. Unfortunately, these renders also show a phone without a headphone jack, which is another oft-rumored change in the 6T.
Just yesterday, we heard that OnePlus might be gearing up to introduce the 6T at an event in India on October 17. That date hasn't been confirmed by the company yet, so it may not be accurate, but it isn't hard to imagine a reveal happening at some point in the next few weeks. We'll be keeping an eye out for more information, so stay tuned.