This afternoon the OnePlus 6T leaked in press images and details before its official release date and reveal date. If you like to feel surprised and delighted when you watch a OnePlus event livestream, turn around now. This is about to get kinda spoiler-filled. It begins with two colors, both of them black, both of them black on the front and the back.
The OnePlus 6T was revealed by WinFuture from all angels in a number of press renderings that are almost certainly the official, real deal. According to WinFuture's Roland Quandt, the OnePlus 6T will roll with a 6.4-inch AMOLED display and Gorilla Glass 5 up front. This device appears in two kinds of black: "Midnight Black" and "Mirror Black."
If what we're seeing today is true, what we saw back on September 19th was exceedingly accurate. There we saw the slight differences between the OnePlus 6 and the OnePlus 6T – especially regarding its fingerprint sensor. Get ready to press up front.
• Display: 6.4 inches, 2340 x 1080 px, AMOLED, 402 ppi
• Operating System: Android 9.0 Pie with OxygenOS 9
• RAM: 8 GB
• Internal Storage: 128 GB UFS 2.1
• Processor: Qualcomm Snapdragon 845 OctaCore 2.8 GHz
• SIM: Nano SIM, dual sim support
• Connectivity: Bluetooth 5.0, NFC, WLAN AC, USB 3.1 Type C
• Back Cameras: 16 MP + 20 MP, HDR, Sony sensor
• Front Camera: 16 MP
• Video (back facing): 4K (UltraHD), DivX, Xvid, Mp4, H.265
• Sensors: Accelerometer, gyroscope, fingerprint sensor, proximity sensor, brightness sensor, compass
• Battery: 3700 mAh, LiPo, non-removable
• Dimensions (HxWxD): 157.5 x 74.8 x 8.2 mm
• Weight: 185 g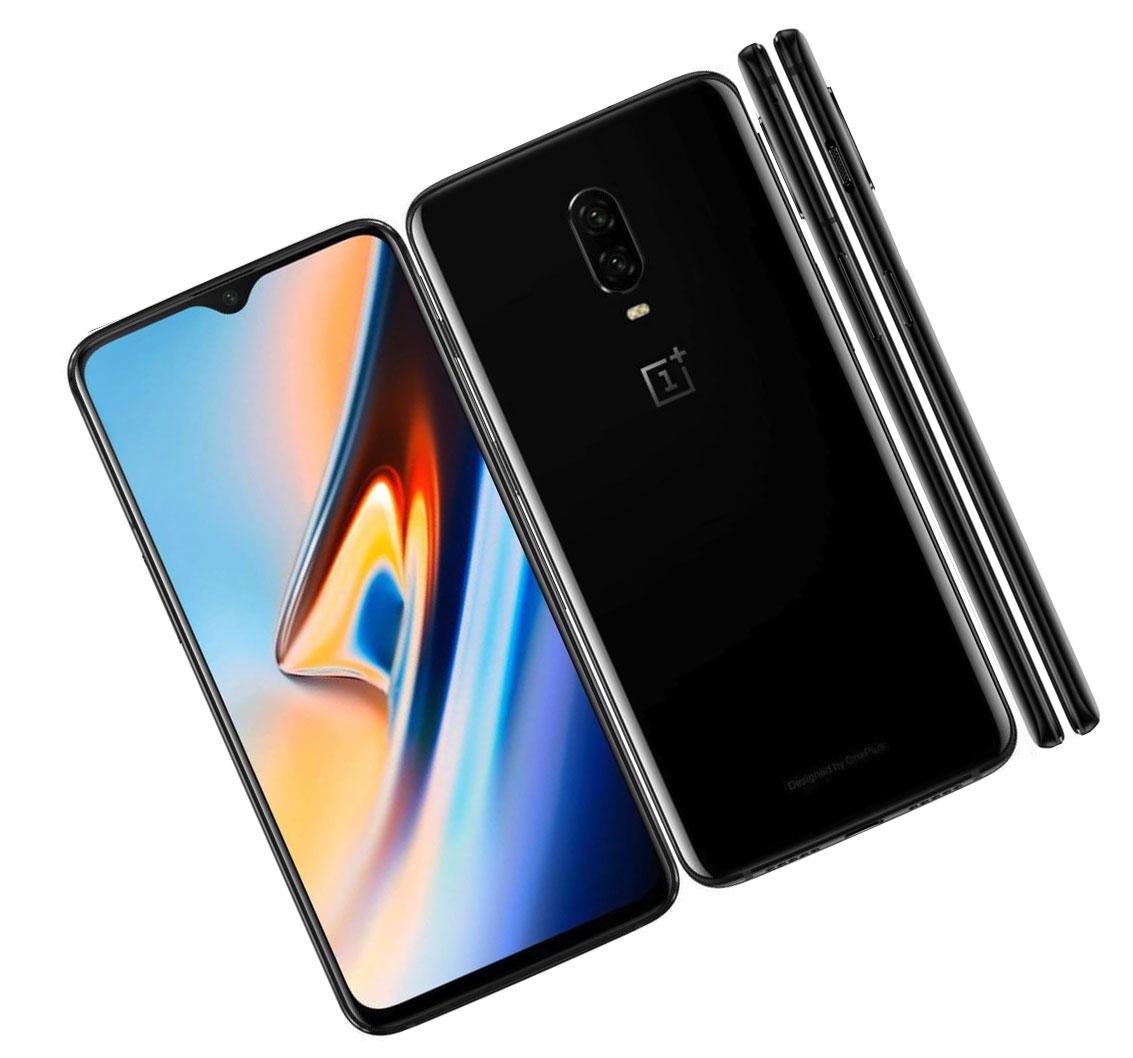 The OnePlus 6T was originally scheduled to be revealed October 16th, then October 30th. Then after an Apple event was revealed that same day, OnePlus re-scheduled again, moving the event to October 29th. We're expecting that's the date that'll stick. We're expecting the OnePlus 6T to be released around one week after reveal, and for the price to be at or around that of the OnePlus 6. The OnePlus 6 was originally released for a price of $579 at launch.
And what seems to be missing? That third back-facing camera lens. Chances are OnePlus decided to keep that innovation until their next big release in OnePlus 7. But we shall see!