The OnePlus 6T Price Drop Vs OnePlus 7 Release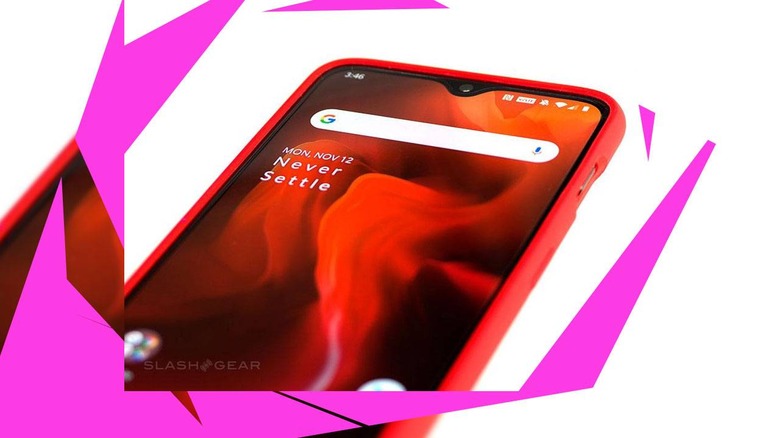 This morning OnePlus dropped the price of the OnePlus 6T in light of the release of the OnePlus 7 Pro. And the OnePlus 7 – but we'll get to that in a moment. For now let's have a chat about this OnePlus 6T, a device that wasn't really released all that long ago, in the grand scheme of things. OnePlus releases two phones a year – or has released two phones a year for the last several years. That may change, very soon.
On May 17th, the first day of sales for the OnePlus 7 Pro, the OnePlus 6T will have a price drop in two configurations. The OnePlus 6T 8 GB + 128 GB version will be $549, and the OnePlus 6T 8 GB + 256 GB version will be $599. The former version was $579, and the latter was $529 – now they're on a $30 discount. Or they WILL be on the 17th.
May god have mercy on everyone who buys a OnePlus 6T between now and then, right? Here's hoping T-Mobile USA workers will know to tell users that if they wait until the 17th, they'll get that $30 discount. The OnePlus 6T will see that discount at T-Mobile USA and at the OnePlus store online in the USA.
There'll be a OnePlus 7 (non-pro) outside of the USA, too. That's not the same as the OnePlus 7 Pro. They're two different phones – but they'll be sold differently, too. The OnePlus 7 will be sold for the same price as the OnePlus 6T at launch, outside the USA.
Stick around for our OnePlus 7 Pro Review (up on the front page and/or in our review portal) for all the specs for that device by the end of the day. It might already be up right now – who knows? Go check!
As for the OnePlus 6T, if you're looking for that phone in the year 2019, have a peek at our OnePlus 6T Review right about now. It's still very much a contender.
The OnePlus 7 will be released in Europe, India, and China. In North America, OnePlus is "extending the lifecycle of the 6T after receiving a lot of great feedback on the device." OnePlus is positioning the OnePlus 6T and the OnePlus 7 Pro as "premium and ultra-premium options."