OnePlus 6 Avengers Edition: Rad, But You Can't Have It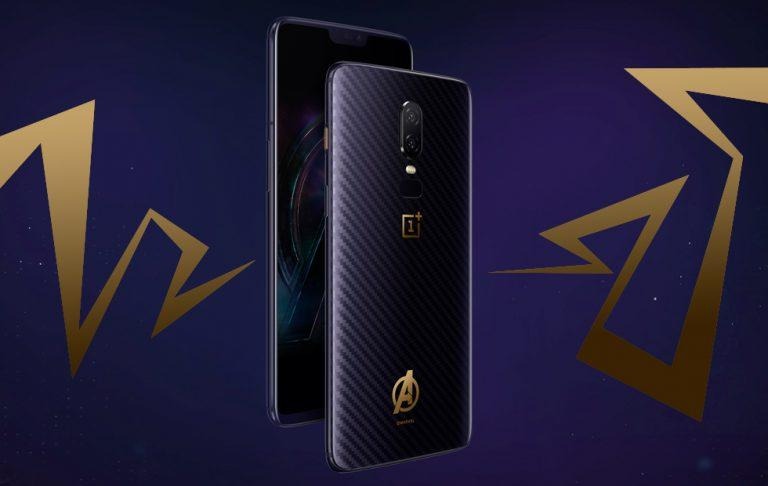 The most radical version of the OnePlus 6 was revealed this morning in semi-secret. That's the Avengers Edition, a version of the phone not coming to the United States – hence the semi-secrecy. Why spend time on launch PR in a country where you're not going to be able to sell the device? Those USA-based OnePlus/Avengers fans out there in the audience might want to take a closer peek – this phone is pretty neat.
"In collaboration with one of the biggest film franchises in the universe and a favorite of our community," said a OnePlus 6 representative, "we present to you the OnePlus 6 x Marvel Avengers Limited Edition."
The Avengers version of the OnePlus 6 has a glass front and a features a carbon fiber "textural" back. It does not appear that this "textural" bit means the glass itself is 3D or anything – just that there's a carbon fiber look underneath. Have a peek at an unboxing from Amit Bhwani below to see the device up close and personal.
It's pretty hot, really. It comes with a lovely little piece of metal in the box alongside the standard bits and pieces. It looks like Bhawani got a THOR version of this limited edition piece of hardware. You can also get one of several other versions of this piece of metal – you'll notice the Captain America version in the "what's in the box" image below.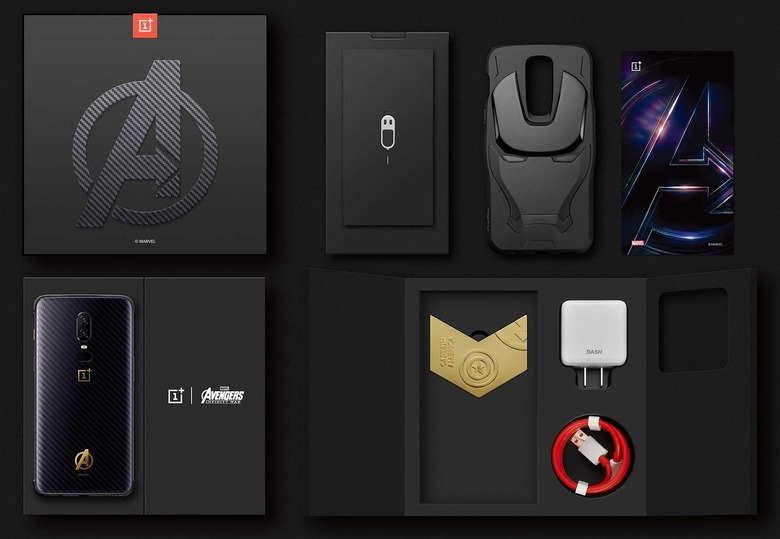 This version of the device rolls with its own unique case, as well – Iron Man style. It would appear that this case comes with the special edition phone – and justifies the slightly higher cost of the package. You'll pay around $30 extra for this Avengers version if you happen to find one available for sale.
But you wont! That's because it's only going on sale through Amazon in China and India. If additional regions become active in the near future, we'll let you know! Meanwhile, have a peek at 10 ways the OnePlus 6 is different and read up!