OnePlus 5T Review : Right on Target
Our OnePlus 5T review is a reflection of the smartphone that came from OnePlus earlier this year. Both the OnePlus 5 and the OnePlus 5T work with high-end parts and deliver a high-end experience. In our OnePlus 5T vs 5 feature you'll see the specs, one next to the other. Today we're going to run down the performance within the OnePlus 5T and pass judgement on this newest the smartphone makers devices.
OnePlus Experience / Hardware Design
We had a chat about trust with the OnePlus 5T back right after the device launched. If you're the sort of person who lives for a software update as soon as Google's created something new for Android, you might want to look elsewhere. For basically everything else, OnePlus has been reliable – at least likely until the next "T" device comes out next year.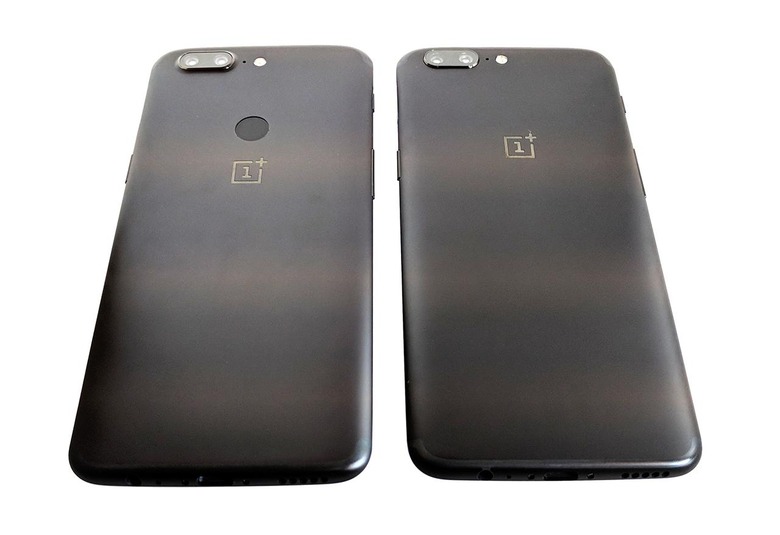 The OnePlus 5T has few changes from the OnePlus 5 – but those few changes are enough that I'm surprised the company stuck with the "5" and didn't go straight on into "6." If OnePlus were Apple, maybe they would have. Instead, they're OnePlus, and they've gone so far as to confirm that the reason they use "T" is because Apple uses "S" for similar reasons.
The OnePlus 5T is the best OnePlus smartphone yet released. Generally I wouldn't have to say that, but due to some recent smartphone hero releases that weren't quite up-to-snuff, I now need to. OnePlus has been consistent in creating phones that are better with each iteration since they began releasing phones.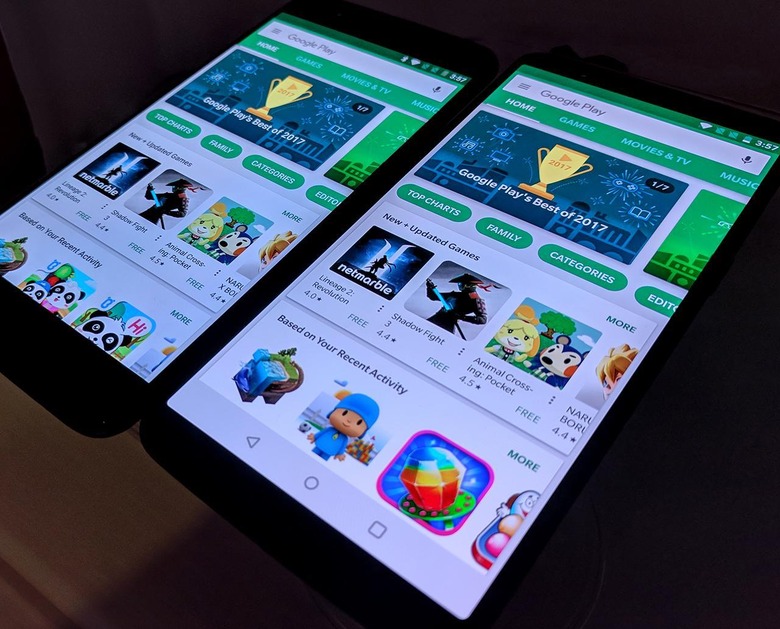 The display on the OnePlus 5T is exceedingly good. It gets far too bright for me to want to use cranked to max. Colors remain right at nearly all angles – only JUST before 45-degrees can I see any change.
This display is OLED, so it has the ability to blast my eyes out if I let it. That means the ability to use this device outdoors, in the sunlight. Not by the beach, though, as this device wont survive any sort of swim in the water.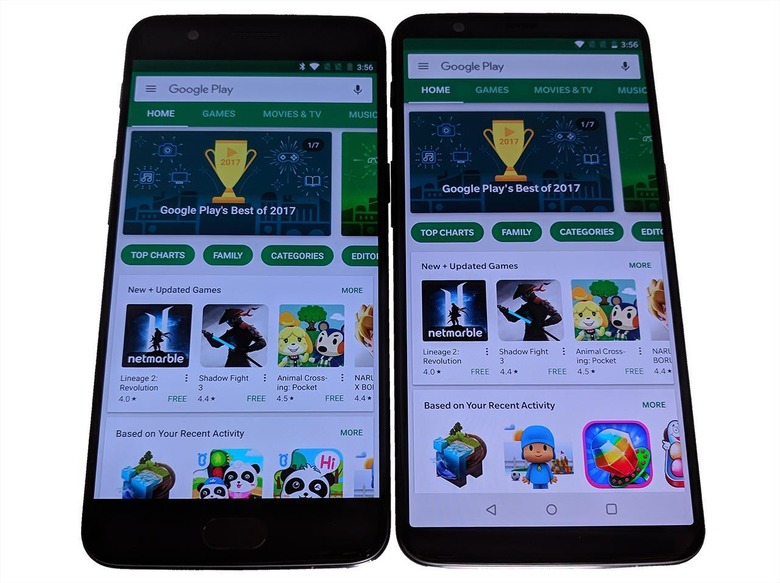 Below the screen is a tiny bezel, just about the same size as the bezel just above the screen. The left and right bezels are minimized, but not gone entirely, thank goodness. The corners are rounded, but not in as extreme a way as the Pixel 2 from Google.
The industrial design of this phone makes it feel more like a Huawei or Apple iPhone design than ever before. The edges are more round than in past OnePlus devices, and the placement of the camera array at the back of the phone in the corner doesn't do any favors for OnePlus in the unique phone design department.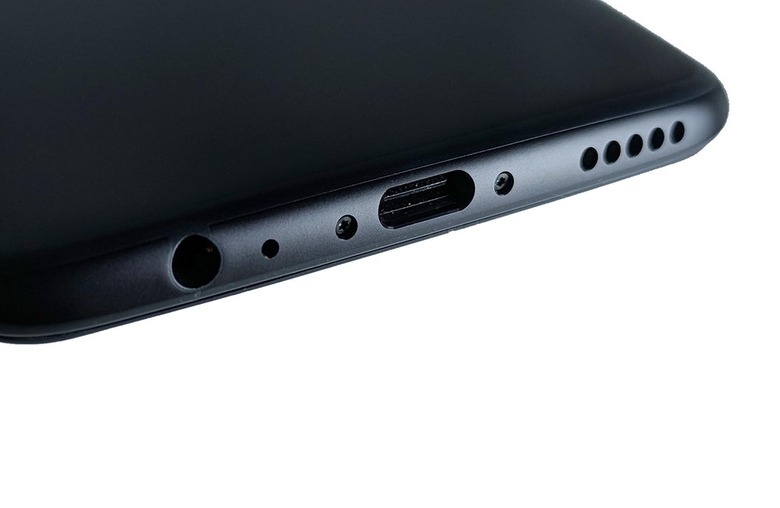 At the same time, OnePlus seems to be sticking to their guns with the physical elements that are a rarity in new smartphones all of a sudden. The OnePlus 5T has a headphone jack at its bottom. It has a USB-C port at its bottom, and a bottom-firing speaker.
At the left of the phone is a volume rocker and a switch. This switch is something I appreciate having, but have never really gotten used to using. At the top of the phone is nothing, and on the right is the microSIM/microSD card tray and the power/lock button.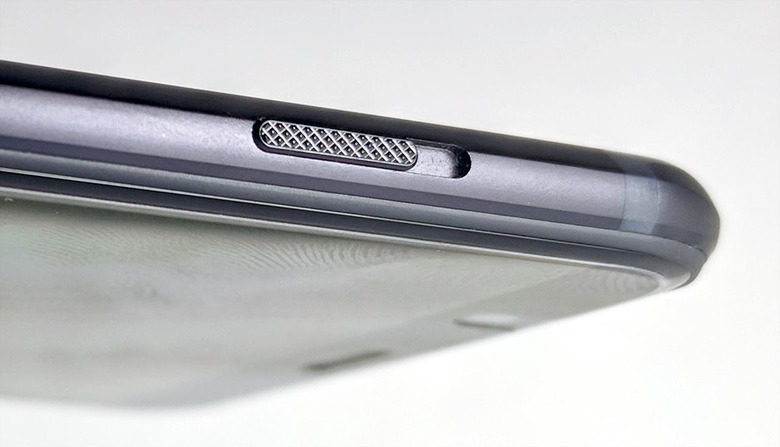 Moved to the back of this smartphone and no longer a pill shape is a fingerprint reader. I like this design a little better – especially when said fingerprint reader does only fingerprint reading and nothing more. As it is with most fingerprint readers on most phones today – most of which are made by the same component manufacturer – this fingerprint reader works quite swiftly and accurately.
Also included is facial recognition with this smartphones front-facing camera. OnePlus does not allow the use of this system to authorize Android Pay payments, instead leaving it to unlock the phone alone. While OnePlus seems to have wanted to keep up with the likes of iPhone X, they seem comfortable in saying they're not quite there yet.
Give it time – what with iPhone X breaking the 3D floodgates, it won't be long now before a company like OnePlus has the same sensors as iPhone X, right out the gate. For now, the facial recognition might be swift, but its still very basic.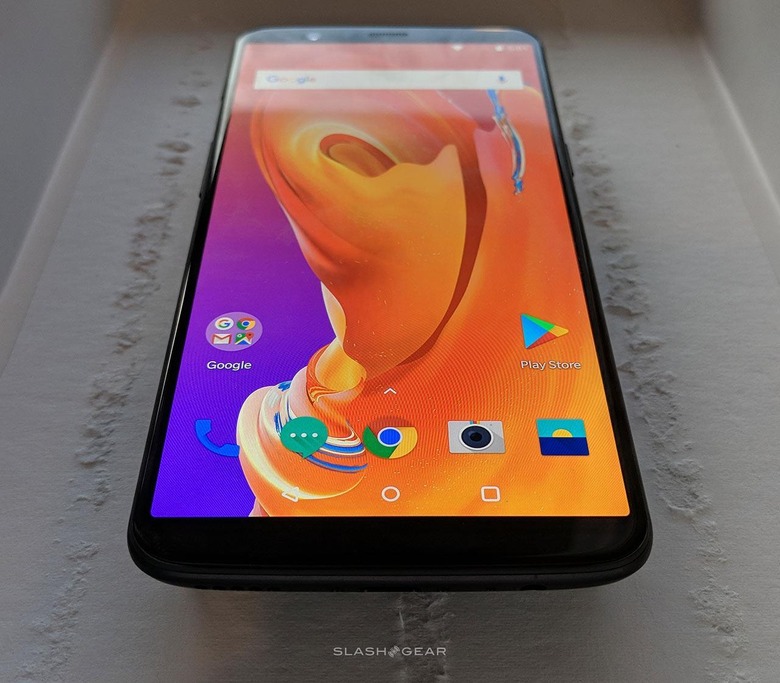 OxygenOS
Not much has changed in OxygenOS since earlier this year when we reviewed the OnePlus 5. It's still very simple, thankfully, and includes a few apps that make the Android experience fully user-friendly. That means OnePlus's own File Manager app, local Gallery app, and a Community app for OnePlus users to converse and attain tips and tricks and answers to questions and such.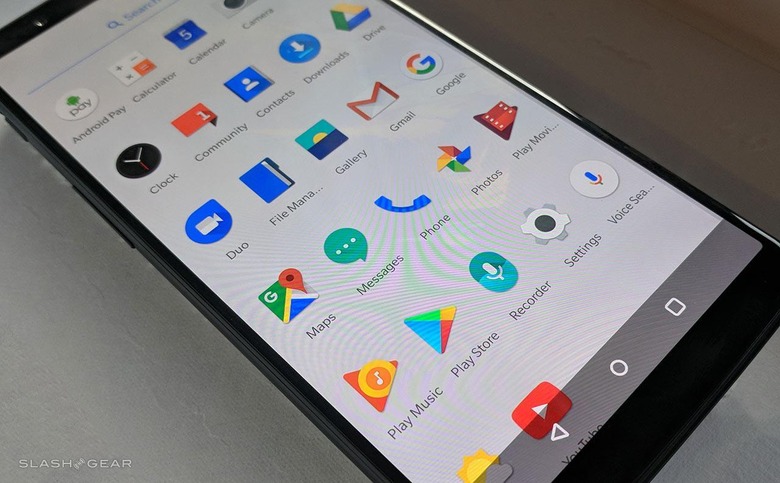 OnePlus includes an OTG USB toggle in their notifications pulldown menu (in the extras, when you tap the pencil to edit the collection). They also include a VPN button – though you'll still need to find your own VPN service to attach to it. There's a Reading Mode toggle as well, a favorite element of mine in any smartphone its included with.
Battery Life
The battery in this device charges just as fast or faster than far more expensive phones. And it aught to with such a massive power converter. OnePlus uses their own brand of quick charging – not from Qualcomm or anyone else – so it's nice to see them succeeding in this department.
The battery life is highly dependent on the state of the device's display. If one leaves the device on 100% brightness and streams a TV series on Netflix, one finds the battery discharged a lot faster than if one only opens and views the phone on half-brightness throughout a normal day. Average use – checking emails, browsing the web, playing a game of Hearthstone or two throughout the day – results in a low, but not completely discharged battery. One overnight charging a day should do it just fine.
Camera Quality
While low light video and photos still aren't quite as fantastic here as they are in some far more expensive smartphones, OnePlus 5T out-performs the 5. Probably not to a degree where it's worth upgrading from a 5 to a 5T, but certainly enough to upgrade from a 3T to a 5T. Year-to-year, this is a real-deal upgrade.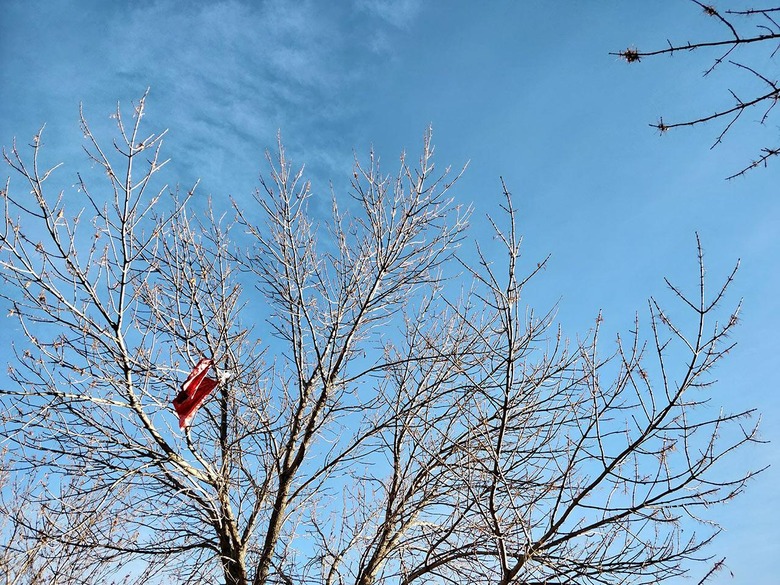 As OnePlus devices have for the past couple of generations, this OnePlus 5T camera creates beautiful images. Sometimes elements come with a bit more color BANG for the buck than they do in real life. But sharpness is great, and end quality is amongst the best on the market today.
When I reviewed the OnePlus 5, the Google Pixel XL (2016 edition) was the best mobile phone-based camera in the world by my reckoning. Here in late 2017, the OnePlus 5T is amongst a few devices whose picture quality is just as good from one phone to the next. That's a good thing.
Verdict / Value
As I mentioned with our review of the OnePlus 5, OnePlus moved away from the "shockingly good" value market when they ramped up prices earlier this year. With the OnePlus 5T, they've left the $300-$400 range wide open. For the $500 range, they're right on top.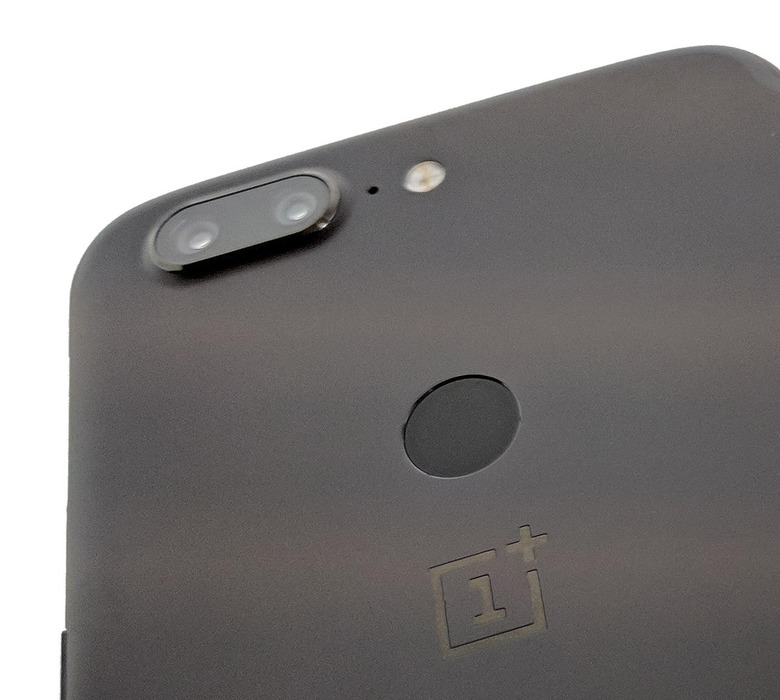 Two versions of the OnePlus 5T can be purchased right this minute. Both versions are in any color you like, just so long as it's MIDNIGHT BLACK. One version has 6GB RAM and 64GB internal storage. The other has 8GB RAM and 128GB internal storage. The former costs around $500, while the latter costs approximately $560.