OnePlus 5T red Valentine's Day edition is a deep LAVA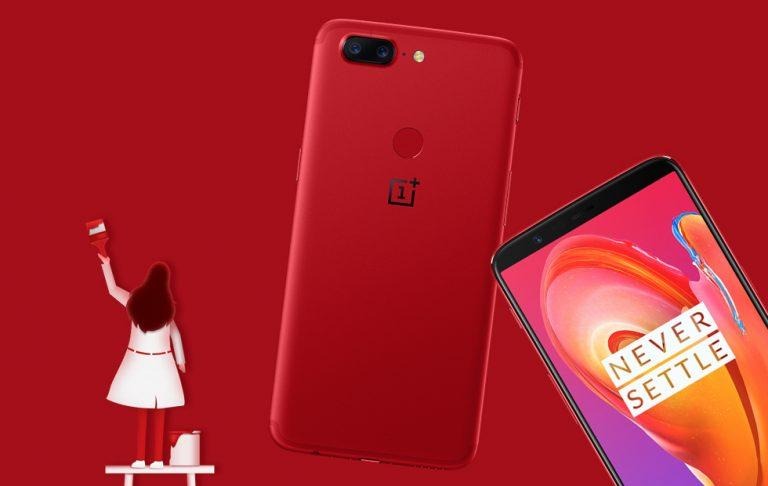 A Lava Red OnePlus 5T special edition smartphone was introduced by OnePlus this morning in celebration of Valentine's Day. The oncoming love-centric holiday will summon more than one red colored smartphone this year, of that you can be sure. For now, we've got a few that were made well in advance and a single OnePlus that'll MAYBE come in time for the holiday itself, if you're super lucky.
This is not the first time we've seen holiday-based smartphone releases – we just saw one last week for the Chinese New Year. That was the Razer Phone Year of the Dog phone – with gold logo in full effect. Now we've got what OnePlus calls their "Lava Red" color for their most recent release: the OnePlus 5T.
SEE TOO: OnePlus 5T Review: right on target
Everything about this OnePlus 5T is the same on the inside. The difference is the color combo on the outside – on the sides and the back. The metal casing and metal buttons are all one of two shades of red. The whole device is a deep warm hue, save the logo at the back, which remains black.
Users who order this OnePlus 5T Lava Red Limited Edition before the 9th of February will receive free priority shipping. This device is the larger of two RAM and internal storage capacities with 8GB RAM and 128GB of storage. As such, this device costs the same as the more expensive Midnight Black version of the phone at approximately $560 USD. This device will be available immediately if not soon through OnePlus dot net.
An odd note: One of several "bundles" available through OnePlus includes a "Red" Silicone Protective Case. This case will not match the red of the phone. As we've found with this case on the OnePlus 5T Midnight Black original release, the red isn't so much red as it is electric orange. Several other bundles of accessories exist on the OnePlus homepage right this minute for Valentine's Day as well.