OnePlus 5T leaked in full on Reddit and Twitter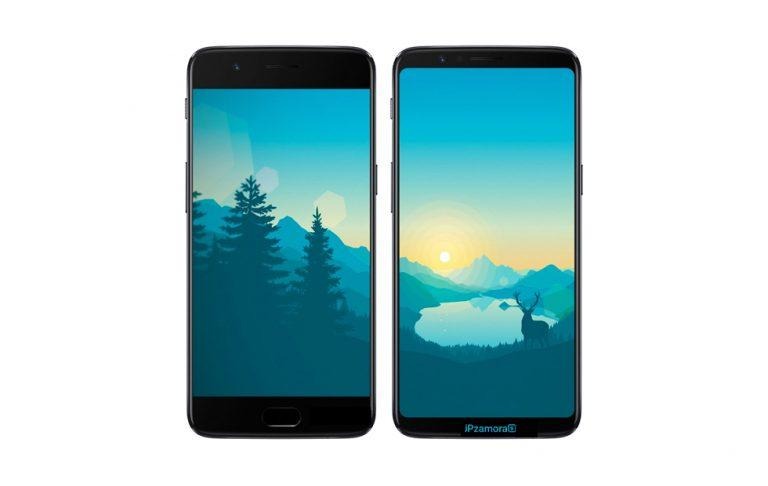 OnePlus 5T leaks today seem to have spilled all the beans – specs, photos, and the whole lot. This next-gen smartphone seems to be similar to its predecessor without being nearly as much of a 1:1 comparable device as the 3T was to the 3. Here, OnePlus seems to have given the device the boost it needs not just on the inside, but in its display and around the edges, as well.
Today leaks were provided by Dejii as well as the OnePlus Report community Twitter (unofficial), as well as recent leaks from a variety of sources – all listed in the timeline below this article. They include full specifications as well as the clearest look yet we've gotten of this OnePlus 5T smartphone. The photo – if it's important to anyone behind the scenes – seems to originate in Germany – UPDATE: Apparently some, if not all, of the photos from Germany come from Sarai Griffin.
SEE TOO: OnePlus 5 Review : worth the price hike
This smartphone's leaked specs – not necessarily official, we'll see – include a pair of high-powered cameras at the back on this smartphone and a single (also powerful) camera up front. All camera sensors on this smartphone seem to be Sony IMX-branded, which generally means they're going to be fairly reliable. The backside pair of cameras also has dual LED flash in full effect.
The only difference between the cameras on this device and those of the 5 are in the "Secondary" image sensor, which now has an aperture of f/1.7 instead of f/2.6. This image sensor is now an IMX 376K instead of IMX 350. As such, image quality might be just a tiny bit better – we'll see.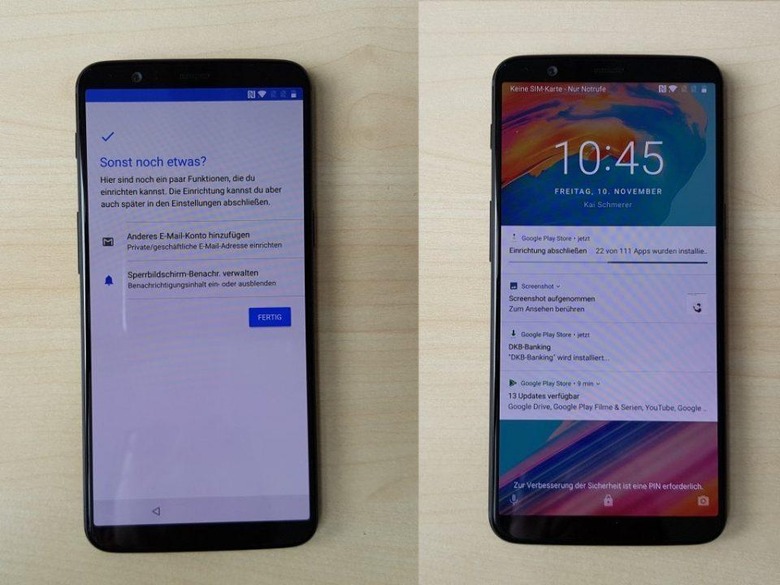 The frontside display is listed today as 6.01-inches AMOLED with a resolution of 1080p FHD+ (Full High Definition Plus) (that's 1080 x 2160 pixels for a pixels per inch total of 401). This smartphone's display has an aspect ratio of 18:9, and its display is covered by a pane of 2.5D Corning Gorilla Glass 5. The amount of pixels in this device's display will be roughly the same per inch as its predecessor – that had 1080 x 1920, with a shorter display. Longer display, more pixels, same PPI (401).
As you'll see at the head of this article, an image from Juan Pablo shows the OnePlus 5 compared to the OnePlus 5T with dimensions basically matching those we're seeing this afternoon in leaked documents. The corners there might be a bit more curved than they are in the real deal – but still, it's a decent point of reference. That set of renders shows the difference in display on these two devices is significant – especially given the dimensions of the smartphone, which are less than a millimeter different in all directions.
Above you'll see additional images of specs as well as phone images (if any more appear between now and launch time. This smartphone is set to be revealed and up for sale SOON. Stick around as we get our hands on the real deal for review, soon!