OnePlus 5T release date and event ticket price plus specs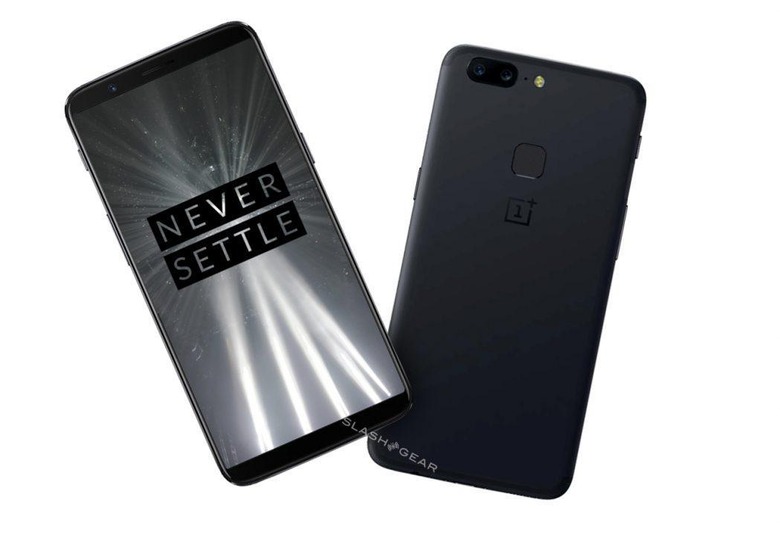 The OnePlus 5T was re-confirmed today by OnePlus officials who also dated the phone's reveal date. Release dates and early bird "flash sales" have also been tipped. This OnePlus 5T will build on the success of the OnePlus 5, and will likely come with some innovations that make this device unique in the industry – but there'll be a cost.
Users that want to be at the event at which this device will be revealed – you can do that. But you'll have to pay. The OnePlus 5T event is open to outsiders for $40 apiece. That's right. For a ticket that gets one potential buyer of the device in the door simply to see it revealed, OnePlus is charging $40 a ticket, and the event takes place in Brooklyn, New York.
Or you could just stick to SlashGear to see all the details as they're revealed. AND you could watch the event for free with us online at the YouTube video portal below. That'll be pretty much the same thing as being at the event – though you'll then have that cash you'd have otherwise spent on a ticket.
Above is the live stream video portal. Come back to this page when the time is right. Launch time is 11 AM Eastern Time on November the 16th, 2017.
Details on Device
The OnePlus 5T will be made available for purchase on the 21st of November. OnePlus will likely reveal pre-order timing and/or early availability sooner than later. China sales will begin on the 1st of December, 2017. In India, there'll be a flash sale on November 21st, and full official release will take place on November 28th.
• Display: 6-inch 2160 x 1080 resolution (18:9 aspect ratio) OLED
• Processor: Qualcomm Snapdragon 835, 4GB / 8GB RAM
• Internal Storage: 64GB / 128GB
• Cameras: Two back-facing 20MP lenses with Sony IMX image processor inside
• Fingerprint Sensor: Yes, rear-facing
• Pricing: Between $500 and $530 USD
The specs shared above come from the last several weeks of leaks and early tips. For more information on these specs – all of which are still very much unofficial – see the timeline of links given below. Watch out for that massive display!