OnePlus 5 Face Unlock update confirmed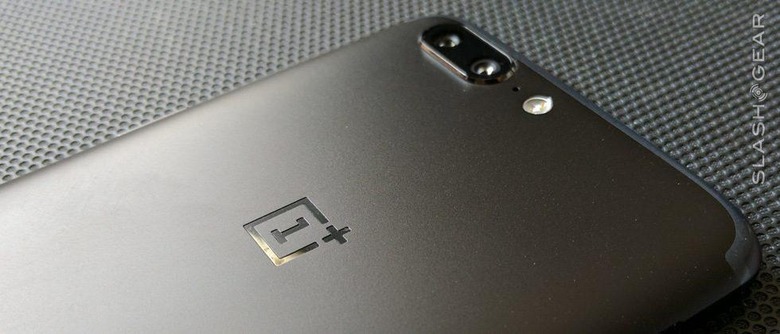 The OnePlus 5T may be top of the popular Android smartphone-maker's tree right now, but that doesn't mean owners of the OnePlus 5 should forget about feature updates. The handset is less than a year old, and clearly has some new tricks up its sleeve. Most notable is borrowing a security feature that has until now been limited to the OnePlus 5T: face unlock.
Face Unlock is one of several different phone-lock systems that OnePlus offers on the 5T. As we've seen on other smartphones, once you've registered your face it can then be used to quickly unlock it later on. OnePlus uses the front-facing camera for that, though unlike the iPhone X's system with the TrueDepth camera it's not as complex as Apple's Face ID.
Indeed, OnePlus is clear that it's not an infallible system. While Face Unlock can be used to secure the smartphone, it stops short of opening up your digital wallet. If you want to make Android Pay payments, you'll need to rely on a different way of securing that.
As convenience features go, however, it's a welcome one. According to OnePlus' Carl Pei, it's been one of the more popular requests from existing OnePlus 5 owners. What the company co-founder hasn't confirmed is when, exactly, users can expect it to hit their device.
Due to popular demand, Face Unlock is coming for the OnePlus 5. Thanks for the feedback, and merry Christmas! 🎅🎄🎁

— Carl Pei (@getpeid) December 24, 2017
Biometric security has been a hot topic over the past twelve months. Apple's decision to switch away from its Touch ID fingerprint scanner, and instead embrace Face ID wholeheartedly on the iPhone X, remains controversial. All signs, however, point to the 2018 iPhone range going all the way, and dropping the remaining Touch ID support completely.
Meanwhile others are still expected to push fingerprint security, though streamline its implementation. Several companies have been experimenting with in-screen scanners, which integrate the fingerprint readers into a portion of the display itself. That way, they don't take up any bezel space, allowing for smaller overall phones.
Such technology was believed to be beyond the mass-production capabilities of both Apple and Samsung, but parts-maker Synaptics recently announced that its in-screen fingerprint scanner was ready for primetime. It'll be showing up first in a device from Vivo, its been confirmed, though that's likely to only be the start of its deployment.
In contrast, facial recognition – at least as OnePlus is doing it – is going to be less secure overall. Nonetheless, if it comes down to using a basic but convenient system like face unlock, versus leaving your smartphone unsecured completely, some degree of security is clearly better than nothing at all.