OnePlus 3 and 3T calculator apps have a small Easter egg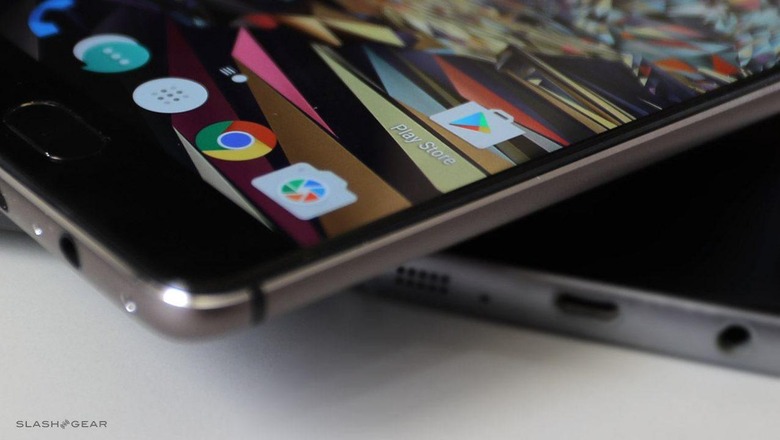 So-called 'Easter eggs' in software are hidden bits of fun or amusement. Some Easter eggs come in the form of special games or content, while others are little more than a proverbial wink and nod to acknowledge you found it. In some cases, it takes users years to find a well-hidden Easter egg, but in other cases — such as this one — the company itself blows the surprise, telling everyone where to look.OnePlus 3T Review : Budget Boss
The tweet below teases the Easter egg, but doesn't actually show it — if you don't have a OnePlus 3 or 3T handy, we'll ruin the surprise: it just replaces the calculator's display with a red block reading "Never Settle," the company's slogan. It's a fun bit of marketing nestled within the phone's stock calculator app.
Running Android N on your OnePlus 3 or 3T? Try entering 1 + into your calculator and share what happened in the comments. pic.twitter.com/uChQi1oVbk

— OnePlus (@oneplus) February 1, 2017
Not familiar with these handsets? They're hawked as premium offerings for somewhat less than premium-handset prices. The OnePlus 3T is currently available on the OnePlus website for $439 USD, which is a couple hundred at least below the cost of a new Samsung or Apple phone.
The 3T features a Qualcomm Snapdragon 821, Adreno 530, 6Gb of RAM, 64GB/128GB of storage, and high-end features like USB-C, a dual nano-SIM slot, fingerprint sensor, and a series of sensors including an accelerometer and gyroscope. The rear camera features a Sony IMX 298 sensor with a 16-megapixel resolution, optical image stabilization, and support for recording videos at resolutions up to 4k.