OneNote for Mac tipped incoming to pressure Evernote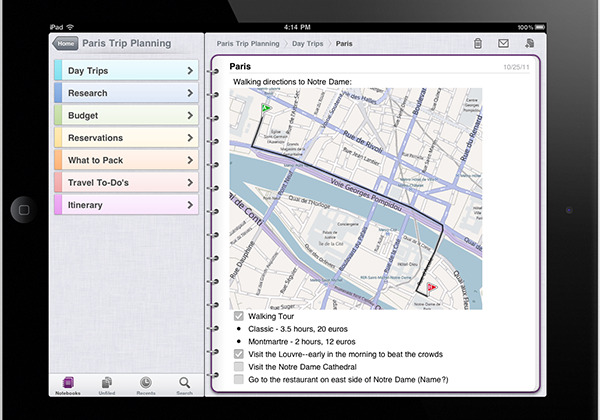 OneNote for Mac is incoming as a free app, sources claim, with Microsoft also tipped to make the digital notetaking software free for Windows as well as it challenges rivals like Evernote. The release, which follows Microsoft's first push with OneNote onto Apple platforms with OneNote for iOS, is said to be accompanied by a new Clipper service and Office Lens, for grabbing snippets of webpages into notebooks, and camera-based OCR.
Currently, OneNote for Windows is part of Microsoft's Office suite, and as such a paid app. However, the iPhone, iPad, and Android versions of the software are all free, and both ZDNet and The Verge have been told unofficially that Microsoft will soon follow the same strategy for Mac and Windows.
As for the new OneNote Clipper service, that's expected to use browser plug-ins to capture full or partial webpages into a user's digital notebook. It will also synchronize links between different platforms, it's suggested.
Office Lens, meanwhile, turns a smartphone camera into a portable scanner, to grab digital versions of real-world text and images. OneNote then performs optical character recognition in the cloud on text in the image.
OneNote has been around for years, though Microsoft originally billed it as a tool more for those using early tablet PCs rather than a mass-market application. With the more recent successes of Evernote, however, the company has brought the app back to the fore, embracing iOS back in 2011 as it tries to push OneDrive and its companion services as a platform-agnostic option.
That push may also include more collaboration with third-party developers, it's suggested, with greater access to APIs to integrate external services with OneNote. Evernote launched its Accelerator program to do something similar back in 2013.