Microsoft OneNote Mobile Lands On iOS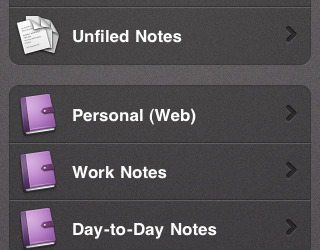 In an interesting move from Microsoft, the company has officially released OneNote Mobile for iOS. The Redmond-based company is trying to get the notebook-like software, with its note-taking functionality, on as many devices as possible — and for Microsoft, making it available on Apple's iOS mobile Operating System (OS) was an obvious move for the mobile worker or student.
The application lets users take notes, make bulleted lists, and checklists. Users will also be able to pull images from their gallery and input them into their notes. Microsoft was also able to develop a slightly altered iOS keyboard, so that shortcuts could be added above the keys. If you're a user of Microsoft's Windows SkyDrive to store your information on the cloud, you'll be happy to know that the iOS-based version also has this ability. This gives users the ability to work from their iOS-based device, save it to SkyDrive, and then finish it on their computer if they so choose. As long as they have OneNote installed there, of course. And to use the app, you'll need to get yourself a Windows Live ID. Also another move that's not all that surprising.
As of right now, in a promotional move from Microsoft, OneNote Mobile for iOS is a free download. However, Microsoft has confirmed that they do plan on charging for the application in the near future. However, an exact date to the end of the promotional pricing, and how much the application will cost after that time has not been announced.
[via CNET]