Omate TrueSmart smartwatch quickly takes Kickstarter: why this one is different

The team of developers and engineers behind Omate are aiming to bring a device by the name of Omate TrueSmart to the public in the form of a smartwatch that runs Android. Over the past few months – and years, even – there's been an increased bit of attention set on wearable devices such as these, with (as any early adopter will tell you) a barrage of devices appearing that certainly did not make the cut for long-lasting usability. Here in what may be the second wave of very user-friendly devices we see Omate, bringing a dual-core processor attached to Android on a watch that can – but doesn't need to – attach to your smartphone wirelessly.
The team at Omate don't try to overpower this smart device – it's rolling out with a MediaTek MT6572 Cortex A7 1GHz dual-core processor and 512MB of RAM. It's not made to be running Grand Theft Auto on the go, by any means. This device works with just a 1.54" TFT by LG display (240 x 240), after all.
It's also carrying just 4GB of internal storage (though you do have a microSD card slot for 32GB more, if you wish.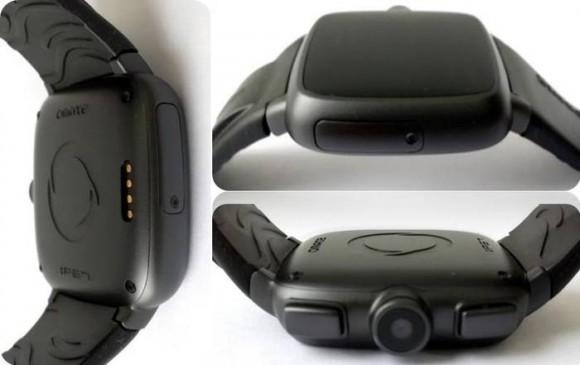 What you've got here is what very much appears to be a well balanced entry into the market of smart wearables, the group responsible for creating this TrueSmart device showing they've got their hand on the pulse of the Android community with a launch set to take advantage of the near-newest operating system Android 4.2.2 Jelly Bean.
"We're also committed to supporting developers, and since it is running Android 4.2.2 (plus rootable), there's little or no work in porting apps (simply work on some user experience changes)." – Omate
Inside the Omate TrueSmart smartwatch you've also got A-GPS, and FM tuner for radio, Wi-fi connectivity, accelerometer, magnetometer, and vibration feedback. This device also has an external speaker – unlike some recent smartwatch deliverables, and the back panel is removable to access the microSD card slot and a removable battery. And that knob on the side of the watch? That's a 5-megapixel camera.
UPDATE: It would appear that the removable battery feature has now been replaced by a battery that's powered with a dock with metal contacts that appear at the bottom of the watch. This design may also change again before it's a final product.
You'll be working with a mic for voice control, connectivity with your smartphone for text messaging and voice calling, and independent 3G connectivity* if you wish. There's a microSIM card slot along the side of the watch as well – and the whole unit is water-resistant, too.
*2G GSM: GPRS class 12 EDGE Multi-Slot Class 12 and 3G WCDMA: HSPA 7.2Mbps/5.76Mbps
At the moment, this device is not a market-ready unit. It's part of a KickStarter that's already got nearly 40% of its goal less than a day into its allotted 30 day backer timeframe. You'll find this watch breaking that barrier well before that set of weeks is done, rest assured.