Omate TrueSmart smartwatch bringing dual-core Android with a camera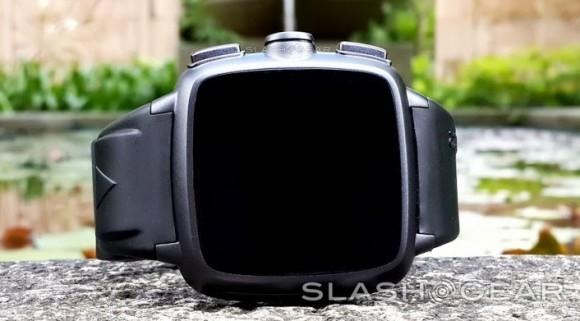 While the current pre-production iteration of the Omate TrueSmart smartwatch might not be the most flashy wearable to appear this year, the proposition made by the company for a full-powered Android smart device is certainly enticing. This device works with Android 4.2.2 Jelly Bean and a dual-core processor as well as Bluetooth, meaning you'll not only be able to connect to your smartphone (or Google Glass, why not), you'll be able to run Android apps galore.
This wearable Android device will be working with a 1.5-inch 240 x 240 pixel AMOLED Color display above its MediaTek MT6572 Cortex A7 1GHz dual-core processor and 512MB of RAM. This watch has 4GB of internal storage as well as a microSD card slot capable of carrying an up to 32GB card for memory expansion.

TrueSmart works with A-GPS for navigation, Wi-fi connectivity along B/G/N, an accelerometer, magnetometer, and an FM Tuner for radio. There's hardware vibration feedback, there's an external speaker, and the whole thing is waterproof and dustproof with IP67 certification. The back panel also comes off to reveal a removable, replaceable battery.
That little lens on the side of the device is a 5 megapixel camera.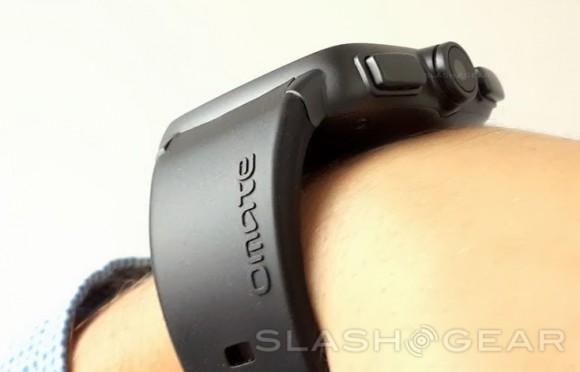 The camera works with an AF lens and, though we'll still have to test the unit to see how well it actually performs, it is – from what we can tell – the first camera to ever have appeared on an Android watch.
"The Omate TrueSmart is the world's only smartwatch phone with a proper dual core processor to handle Android apps properly, incl. voice command, voice-to-text, voice navigation etc. Being a smartwatch-phone with 3G, Wifi and Bluetooth means you can pair with your smartphones or google glass, or work independently without your smartphone, eg. swimming, jogging, at the beach, clubbing etc." – Omate
The Omate team makes a point to suggest the watch is rootable, too. Specifically with CWM (ClockWorkMod) recovery, even.
Those of you aiming for a true vanilla Android experience will want to aim for that root right away as this machine works with "Omate OS 1.0", "based on Android 4.2". There's also some built-in "gesture controls" inside the custom OS that will, as the team says, "help developers enhance the apps experience on the wrist."
"We're also committed to supporting developers, and since it is running Android 4.2.2 (plus rootable), there's little or no work in porting apps (simply work on some user experience changes)." – Omate
The Omate TrueSmart isn't yet a final product – it's not even up to a funding level yet, being part of a startup that'll soon be moving to that phase of the project. What they do have, on the other hand, is what they call "full manufacturing capability". They've made clear that they are "committed to delivering in October" of 2013 and that they're working with "members in the team are industry experts with experience and expertise in producing commercial technology products (incl. smartphones)."
We'll be watching this one closely – no pun intended.