Omate smart ring vibrates only when one specific person calls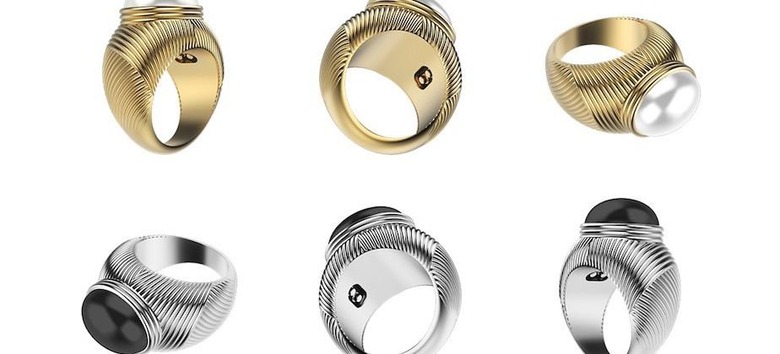 This certainly isn't the first "smart ring" we've heard of on the tech scene, with many claiming to bring gestures to everything from changing TV channels, responding to messages, and even tracking health data. But by those standards, this new ring from Omate and French fashion brand Emanuel Ungaro may not be that smart. Or rather, it uses its smarts in a very limited capacity. The ring vibrates, notifying the wearer, only when one specified contact is calling the smartphone it's paired with.
The designers' idea behind it is that users will have the ring tell them when their spouse or other important loved one is calling. And because it's not vibrating for every single call or notification, the battery inside is said to last for up to five days between charges. Pairing with a phone is done via Bluetooth LE, and the ring is launching with iOS compatibility, but will get Android support in early 2016.
While this focused use of technology may sound worthwhile, it might not have enough functionality for the price. The simple wearable starts at $500 and goes all the way up to $2,000. This is because the ring is made in Italy and is plated in either 18K gold or silver. Buyers can also choose from blue topaz, opalite, onyx, sapphire, and ruby as their gemstone.
The Ungaro ring is said to be available from this November at Richline Group's retail partners. If the idea behind it sounds enticing, but the price doesn't, the closest alternative is probably Ringly, which has the advantage of a multi-color LED to notify wearers of which app has sent a notification.
SOURCE Engadget