Olympus Teleconverter MC-20 gets your zoom 2x as close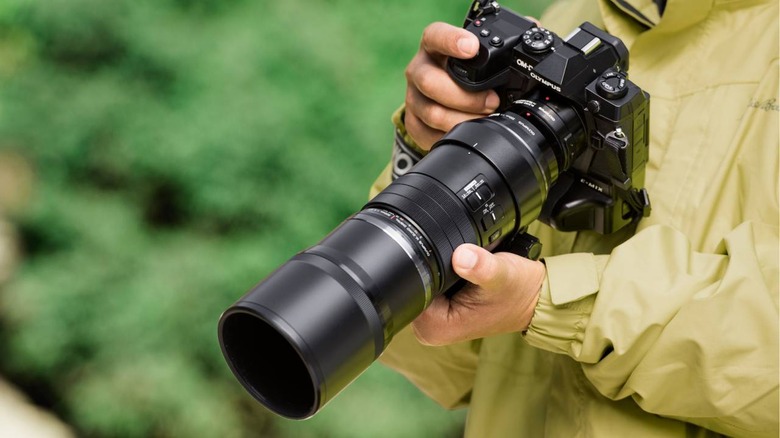 Olympus knows you probably want to get closer with your zoom, and the new M.Zuiko Digital 2x Teleconverter MC-20 promises double the focal length of your existing lens for when its current magnification just isn't enough. The add-on slots in-between your camera and a handful of Olympus' zoom lenses, delivering up to 1200mm-equivalent handheld shots.
It's the follow-up to the MC-14 Teleconverter, which delivers a 1.4x magnification. Olympus is targeting nature photographers and similar with the MC-20, who may find the idea of getting closer to skittish wildlife without disturbing the critters a tempting one.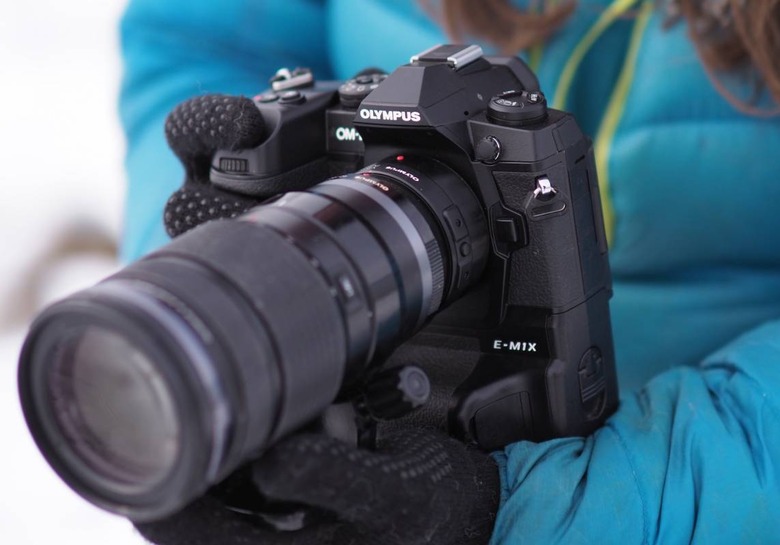 With the M.Zuiko Digital ED 300mm F4.0 IS PRO, for example, photographers will be able to shoot near actual size at 0.96x. The lens on its own would normally top out at 0.48x magnification. Throw in Focus Stacking, meanwhile, and the typical shallow depth of field needn't be a problem either, with multiple frames combined into something that's in focus across the whole image.
It's not just bumping up performance from a distance, however. Olympus is also pitching the MC-20 as handy for those doing super-telephoto macro shots. With the ED 300mm F4.0 IS PRO, for instance, the closest shooting distance is approximately 1.43 meters; that's cut to approximately 73cm with . a 40-150mm F2.8 PRO.
Right now, the MC-20 will be compatible with the M.Zuiko Digital ED 40-150mm F2.8 PRO and the M.Zuiko Digital ED 300mm F4.0 IS PRO. Olympus says the teleconverter will also work with its upcoming M.Zuiko Digital ED 150-400mm F4.5 TC1.25x IS PRO, currently still in development. It's expected to be released in 2020.
The MC-20 itself squeezes no small number of parts into its relatively compact form. There are nine elements and four groups with an HR lens, along with ZERO coating to cut out ghosting and flares. Olympus says that it shouldn't have more than the slightest impact on autofocus speed, too, and there's 5-axis image stabilization.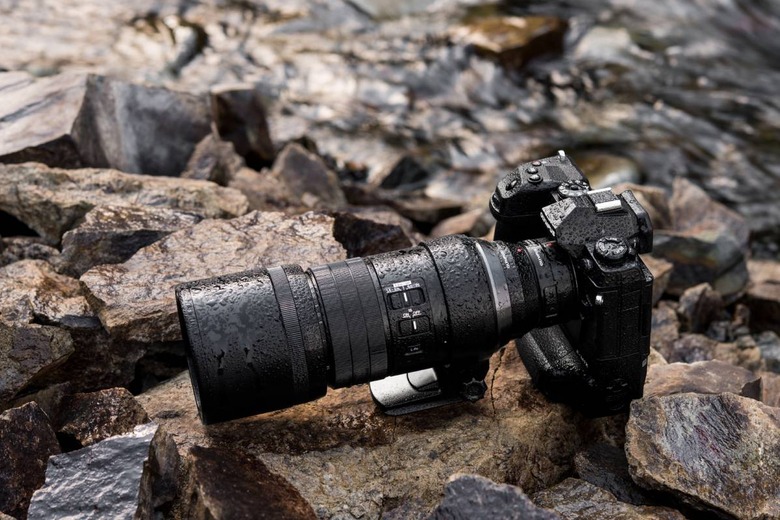 Since the sort of territory it may be used in is unlikely to be dry and welcoming every time, Olympus has made sure the teleconverter is dustproof, splashproof, and freezeproof down to temperatures of 14 degrees Fahrenheit.
Sales of the MC-20 are kicking off now, priced at $429.99. It comes with a body cap, lens cap, and a lens case, though obviously you'll need to supply the actual telephoto lens yourself.