Olympus teaser shows new mirrorless camera body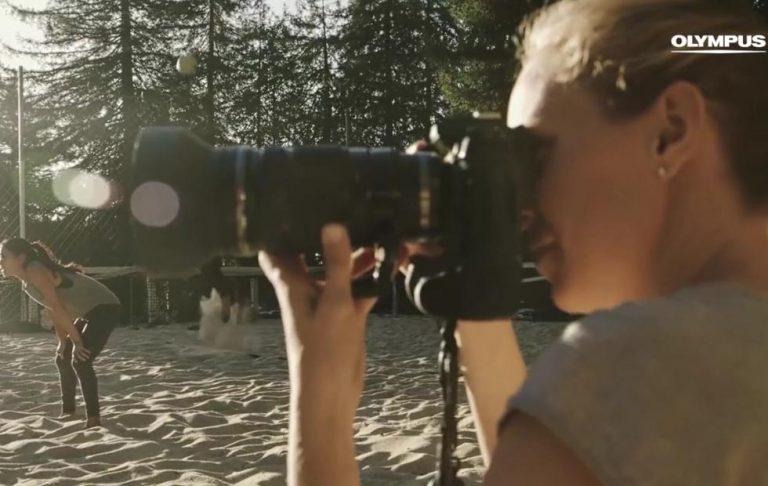 Camera fans, at least those who consider cameras to not be phones, may have noticed Olympus absence in the news in the last few months of 2018. That silence, however, isn't going to last long. While it may have missed out on putting out completely cameras last year, it seems to be planning on starting 2019 with a bang. It has a new camera, of course, though it's still completely under wraps, but just to whet your photography appetites, the camera maker has put out an extremely short teaser for sleuths to see what its new OM-D camera might look like.
OK, it's not exactly being that coy about the design of its upcoming camera. It doesn't need to be, really. Judging by the short glimpses it showed in the teaser, it's pretty much a successor to its current OM-D E-M1 camera.
The real question, of course, is what specs it will bring to the table. The second half of 2018 was marked by the arrival of mirrorless cameras from various manufacturers. Even Nikon put out its first ever full-frame mirrorless line, the Z series. Being late to the party (or early for 2019's party), it's hard to imagine Olympus also missing out on this trend.
Olympus may be a bit confident it didn't put out any new models late 2018. Its strategy seemed to be to extend the life of its existing products by pushing out firmware updates that made them feel new. That said, you can only stretch that so far before consumers start craving for shiny new things. Fortunately, those won't have to wait too long.
Of course, as far as teasers go, this one is on the extremely short side. Still, camera fans, especially Olympus faithful, will have a field day ripping it apart anyway. There are more coming, though, all of them building up to the official announcement, which, if you haven't caught it, takes place on January 24.