Olympus PEN-F Review: Retro done right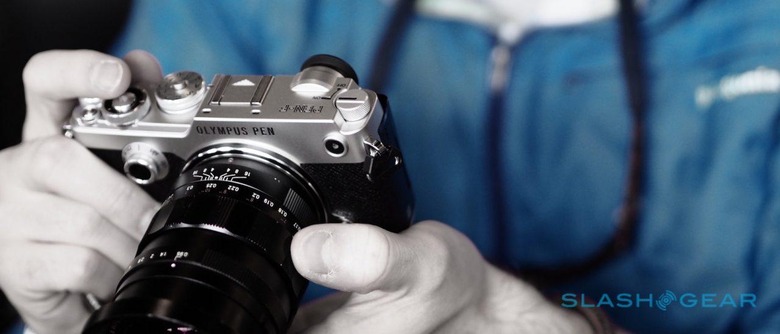 The Olympus PEN-F is retro done right: not just classic looks for the sake of tickling your reminiscence glands, but for delivering the best aspects of old gear. Launched back in January, the micro-four-thirds camera introduces several "firsts" to the PEN line-up, fittingly given it's also styled after Olympus' first PEN rangefinder from eighty years ago. Camera technology may have moved on hugely since the original PEN, but the key lessons are just as relevant today.
As a result, the PEN-F has plenty of physical controls and for the most part they feel fantastic, crafted from real metal and with a solid, reassuring action. The dedicated exposure compensation wheel is a particularly good example; while initially it can feel a little over-tightened, as I got into the habit of notching it back and forth with my thumb, I realized it has just the right amount of resistance to neither over-shoot nor turn unexpectedly.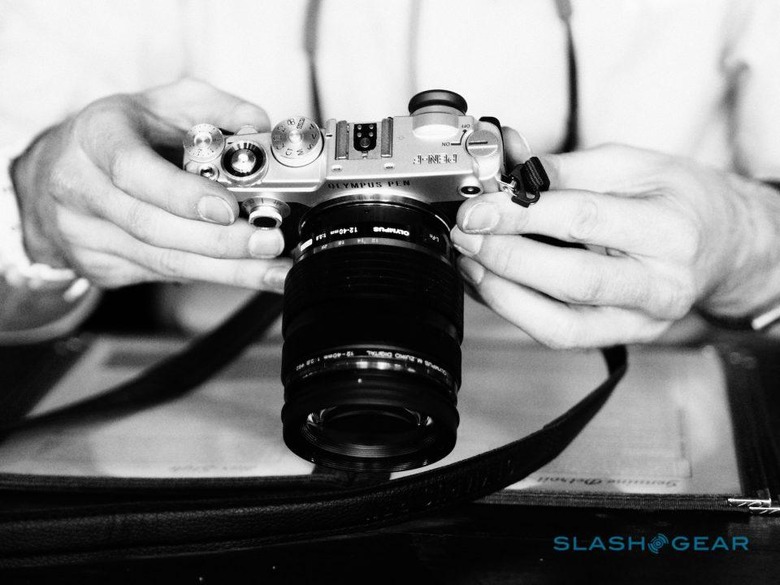 The two-tone silver and black – Olympus also offers an all-black version – is eye-catching and has netted multiple complements over my time with the camera. Unfortunately the "leather" is actually textured plastic, which I could excuse if it was for water-staining considerations but, since the PEN-F isn't weatherproofed, seems a missed opportunity. No matter, it's an easy camera to hold, though those with larger hands might want Olympus' optional grip accessory.
That grip has another benefit. The PEN-F's tripod screw is oddly close to the front of the camera, which means that, with certain larger lenses, it can be hard or even impossible to attach a tripod plate securely. How much of an issue this is will obviously depend on what lenses you're aiming to use.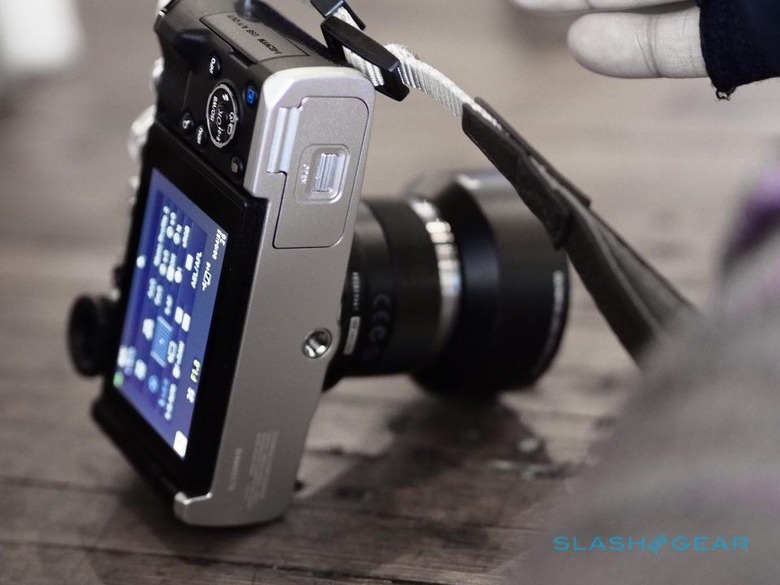 Olympus' 20-megapixel sensor in the PEN-F is a first for its micro-four-thirds range, but it's paired with tried and tested technology from the OM-D line-up. Sometimes that's a great thing, like the great 5-axis image stabilization from the E-M5 Mark II, which can compensate for up to five stops, and the high-res shooting mode that – on a tripod – can quickly piece together an 80-megapixel RAW image.
The 2.36m dot OLED viewfinder is a first on a PEN, and it's a welcome addition. It'll show 100-percent of the frame, and though it's not quite as large as what you get on the E-M5 Mark II, it's plenty large enough for everyday use. Olympus purposefully pushed it right to the edge of the camera, so that if you're a right-eye EVF user you still have your left eye to keep a sense of awareness of what's going on around you.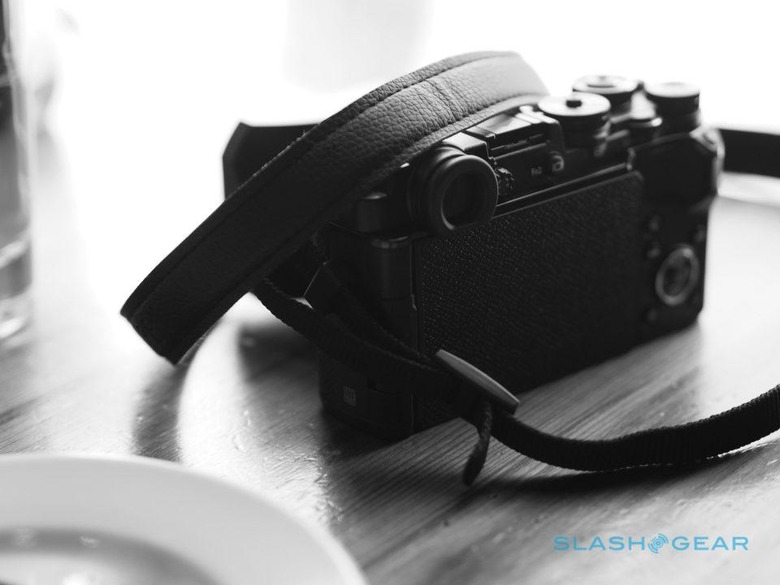 Alternatively, there's a 3-inch touchscreen that folds out and rotates. Unlike such displays on the OM-D range, it pivots at the side rather than just tilting up and down; that's handy for framing selfies – you can turn the touchscreen to face forward – though it can be more fiddly overall.
Unfortunately, some of the carry-overs aren't so great. The 81-point autofocus system uses contrast detection, just like the E-M5 Mark II, and can get a little overwhelmed with fast-moving subjects. I can't help but wish Olympus had squeezed in the E-M1's hybrid contrast/phase detection AF instead. When you're using the viewfinder, you can stroke your thumb across the (switched off) touchscreen and use it as a trackpad to select a focus point.
And what of the actual pictures? In-camera JPEGs look great at up to ISO 3200; push further than that, and Olympus' noise reduction starts to iron out some of the detail. Color processing skews a tad warm, but not unpleasantly so; it's only a problem when you're photographing bright red objects, which can end up oversaturated and lacking in detail.
Honestly, you can get better pictures from an OM-D, but there's a lot to like about how much performance Olympus packs into this rangefinder-esque form factor.
Olympus' creative control dial, the conical wheel on the front of the PEN-F, has been controversial since the start. For the most part it's an easier shortcut to modes Olympus was already offering – the Art filters, for instance – as well as the color-picker system which allows you to selectively de- or over-saturate certain hues. Professionally-minded photographers unsurprisingly sneered.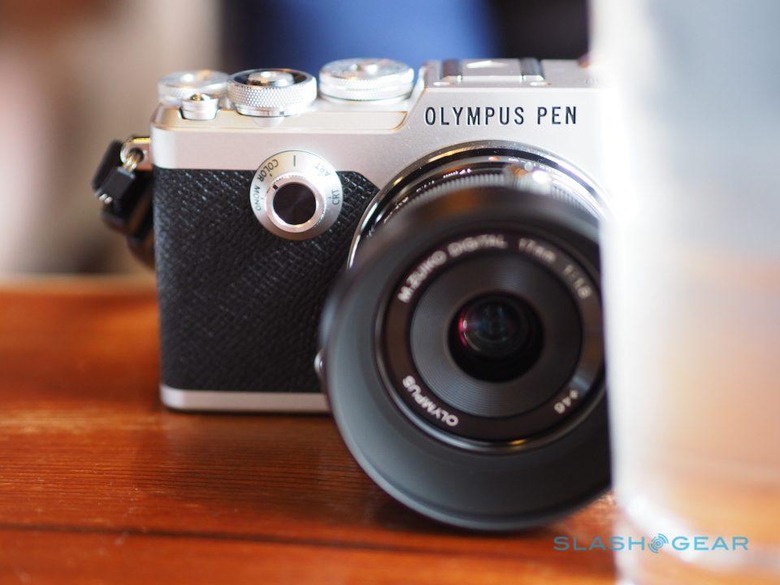 It'd be a gimmick if it wasn't for the strength of Olympus' mono filters. Switch the knob to Mono mode and you get some excellent mono-film emulation, with various different settings to adjust how much grain there is and other elements.
Yes, I know I could do the same in Photoshop or even Instagram afterwards, but there's an immediacy with the creative control dial that endears me to the PEN-F. It's hard to take a bad monochrome portrait with this camera, whether you're going for the gritty moodiness of cross-processing, or a smoother, softened look. Shoot in RAW+JPEG, meanwhile, and you get the reassurance of being able to get the original, RAW color picture later on if the filter proves not to your taste.
In fact, the design of the creative control dial makes shooting in RAW+JPEG a very good idea indeed. Like the rest of the PEN-F's physical controls it's fairly notchy in its action, but on a few occasions I found it had turned while the camera was in my bag. If you're not careful, it's easy to pull the Olympus out and start shooting, only realizing later on that you had it in a high-saturation Art mode, for instance. With JPEG-only capture, there's no going back to the unedited file.
Creative control settings apply to video recording, too, though oddly enough that's only the case if you start recording from a photo mode. Switch to the dedicated video mode, and the dial on the front has no effect. Either way, maximum resolution is 1080/60p with stereo audio – if you want 4K, look to something like Panasonic's LUMIX GX8 instead – and the results, particularly hand-held courtesy of the stabilization, look decent.
I did find the PEN-F to take longer both to start and finish recording compared to an OM-D with the same memory card, mind, which can be annoying if you're racing to catch something unexpected. You can't use Auto ISO during video capture, either.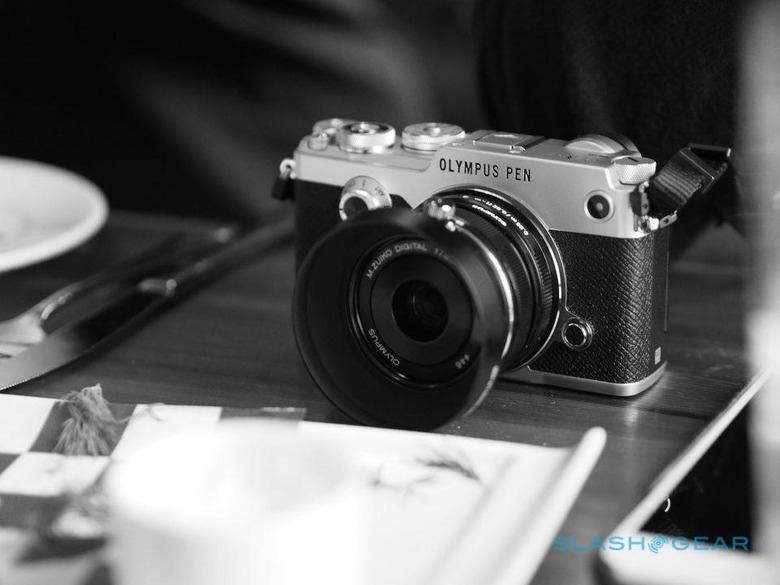 The – in many ways artificial – divide between what a PEN can do and what an OM-D can do has been most frustrating in three areas. First is the aforementioned lack of weatherproofing, closely followed by the absence of a microphone or headphone jack which limits the PEN-F's usefulness at video.
Finally, there's no tethered shooting. Plug in Olympus' (annoyingly proprietary) USB cable and hook it up to your PC or Mac and you can browse it as an external drive, but not use the company's free software to remotely control it; for that, you'll need an OM-D.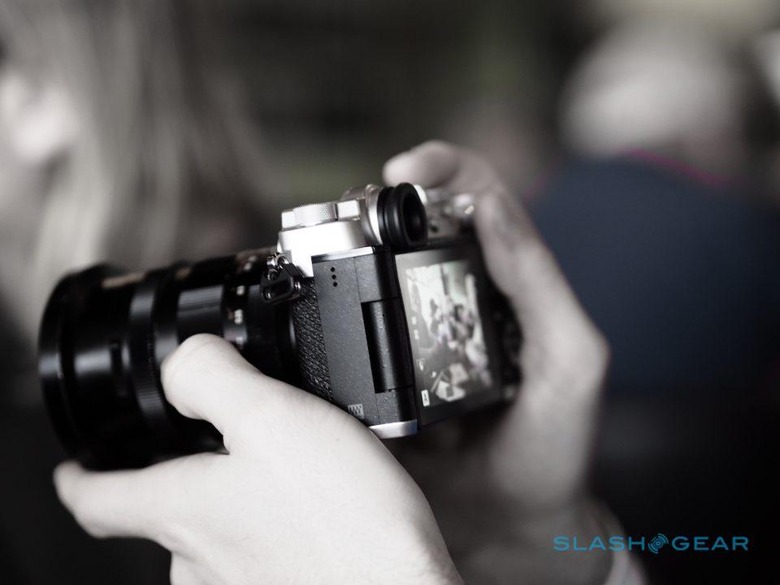 What you do get is built-in WiFi which, with the Olympus OI.Share app for iOS and Android, makes transferring images to your phone more straightforward. Initial setup can be a little tricky, but once I'd paired camera to iPhone it was a case of tapping "WiFi" on the touchscreen, choosing the PEN-F in the phone's settings, and then loading the app to browse through the images. Unfortunately any transfers you make are scaled down to 2048 x 1536 JPEGs, but that's generally more than sufficient for quickly posting on Instagram, Twitter, or Facebook.
My requirements of a camera are fairly straightforward: simple and reliable enough to use without headaches at an event like CES or I/O, compact enough to fit in my bag without forcing out everything else, and capable of images and video of sufficient quality that I don't need to spend much time in post-processing. For me, the PEN-F satisfies all three.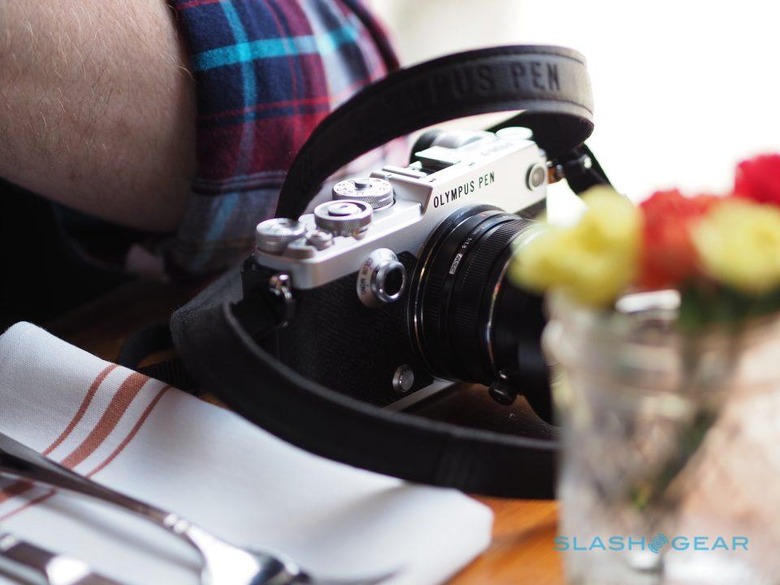 Its compact size means I'm more likely to carry it, while the tough metal construction and folding display allow me to drop it in my rucksack without worrying about it getting damaged without a case. Meanwhile, though the creative mode dial may be considered gimmicky by some, I've been impressed by the portraits I've snapped while using it (said as someone more frequently found taking photos of gadgets than of people).
The biggest drawback, therefore, is the price. At $1,199 body-only you're paying handsomely for Olympus' style, and those doing more video work could probably better spend the same amount on a LUMIX GX8. If you can handle the extra size, Olympus' own OM-D range can match most if not all of the features at in many cases a lower cost.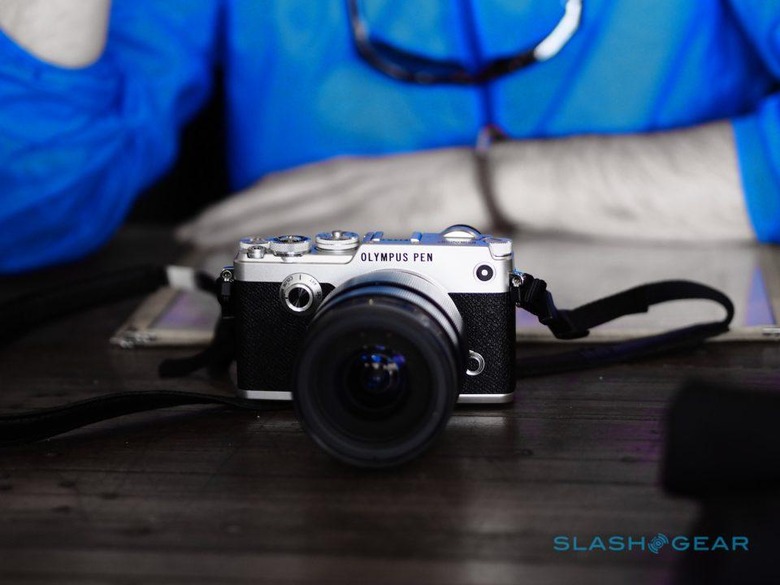 They're excellent, rational arguments, and I wouldn't waste your time arguing with you over them. Just make sure you don't pick up and play with the PEN-F before you buy the more "sensible" option: it's a camera that you buy with your heart as much as your head, and the only way to conclusively avoid its charms is to keep your distance altogether.