Panasonic LUMIX DMC-GX8 brings dual stabilizers to DSLM line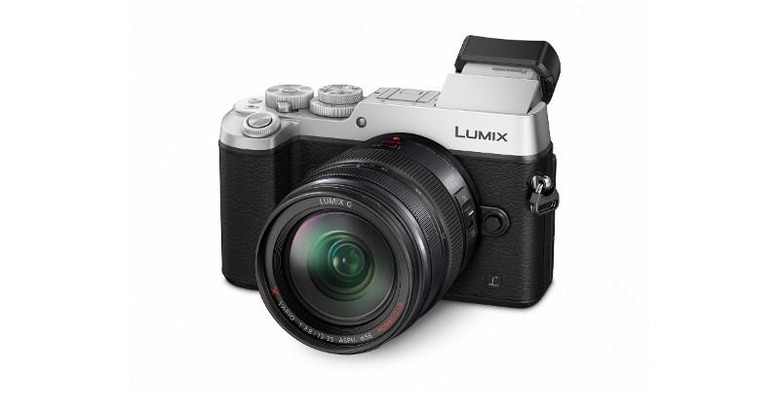 has just unveiled the latest flagship of its LUMIX G series, the DMC-GX8. Aside from obvious improvements from its GX7 predecessor, like the notable bump in megapixels, the GX8 also brings with it a key feature that no other G camera has gotten before. This digital single lens mirrorless (DSLM) camera boasts of dual Image Stablizaers (I.S.), combining the benefits of a stabilizer inside the body as well as inside the interchangeable lens, ensuring that you get a clean shot everytime, whether in wide angle mode or in telephoto shooting.
This Dual I.S. is, of course, just one of the highlights of the GX8, though it is definitely one of the biggest. Thanks to a wider correction angle, no shot is too tricky, even in low light situations. When it comes to video, the GX8 utilizes Panasonic's tried and true 5-axis Hybrid Optical Image Stabilization to keep things steady. The caemra's Dual I.S. talent works well even with interchangeable lenses, provided they are compatible. For autofocus, the GX8 uses the Contrast AF type. Together with Depth Defocus technology, is is able to achieve a fast AF speed of 0.07 seconds.
From 16 megapixels in the GX7, Panasonic has upgraded the GX8 to 20.3 effective megapixels. It's still the company's Digital Live MOS Sensor at work. Partnered with the Venus Engine image processor and a quad-core processor, the GX8 can achieve feats of high speed signal processing and noise reduction. ISO maxes out at 25,600. Like many modern digital cameras, the DMC-GX8 supports 4K resolutions, both for videos and stills. Video can be recorded at a resolution of 3840x2160 at either 30 fps or 24 fps. For stills, Panasonic employs a trick that converts 30 fps 8 megapixel video recordings into a single 4K image.
The DMC-GX8's Live View Finder boasts of the highest magnification ratios in the G series, approximately 1.54x or 0.77x for a 35 mm equivalent. Both the LVF and the rear monitor utilize OLED displays, the same display technology used in Samsung's screens. The 3-inch 1040K-dot rear monitor sports multiple angles that makes short work of difficult shots. Yes, including selfies. The camera boasts of the ability to adjust RAW data without the help of an external computer, allowing photographers to tweak color space, contrast, exposure, and more. And like any modern digital camera, the GX8 is equipped with both Wi-Fi and NFC for easy wireless pairing, communication, and control.
The Panasonic LUMIX DMC-GX8 will arrive on the company's online store in mid-August, carrying with it a price tag of $1,199.99 for the body only. The body, reinforced by magnesium alloy full die cast front and rear, will come in two color options of all black or black with a silver top.