Olympus has taken the wraps off its new flagship compact, the PEN-F, borrowing the styling of its first ever PEN and packing it with on-camera creative features. Set to go on sale in March, the PEN-F features Olympus' first 20-megapixel sensor along with the 5-axis stabilization from the E-M5 MkII, squeezed into a magnesium-alloy rangefinder body.
The new Live MOS Sensor is hooked up to Olympus' TruePic VII Image Processor, now with support for extended ISO as low as 80. The stabilization contributes the equivalent of up to five steps of shutter speed. The mechanical shutter can fire as fast as 1/8000 of a second, and there's a maximum of 11 fps sequential in High or 20 fps in H+ continuous shooting with the electronic shutter.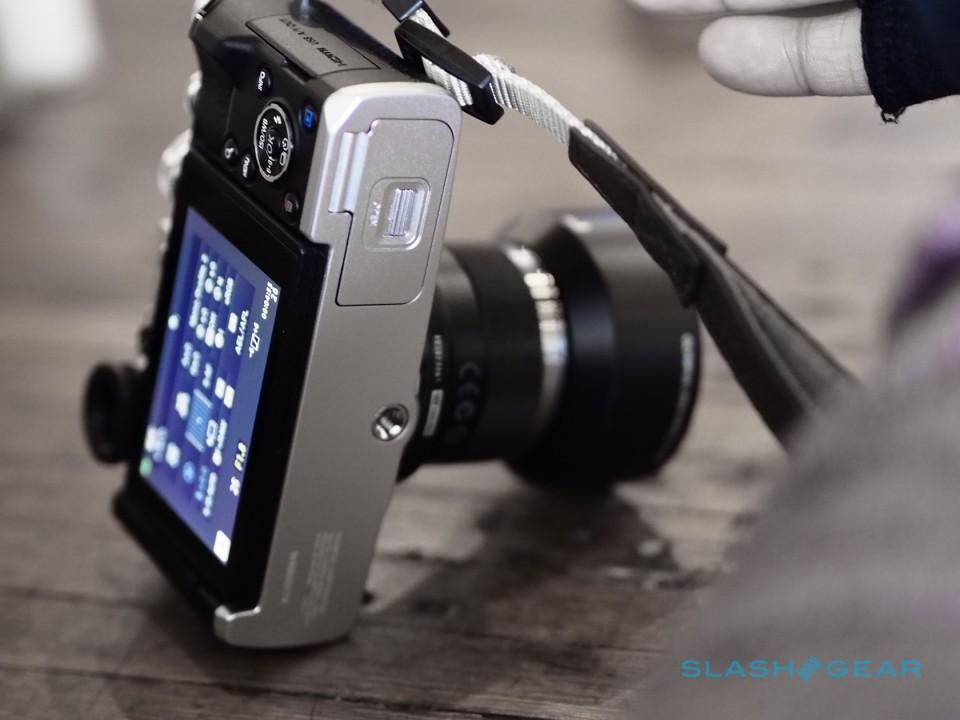 As for the body, that's been constructed with no visible screws or fastenings, and has a fold-out, rotating touchscreen along with a 2.36m dot OLED electronic viewfinder. Cleverly, the touchscreen can be swiped as a trackpad to control the focus point while the viewfinder is being used.
Despite the small size, the PEN-F is capable of some seriously big images. The High Res Photo Mode – which combines multiple frames into a single picture, and requires a tripod for decent results – has been upgraded to produce a 50-megapixel image, for instance.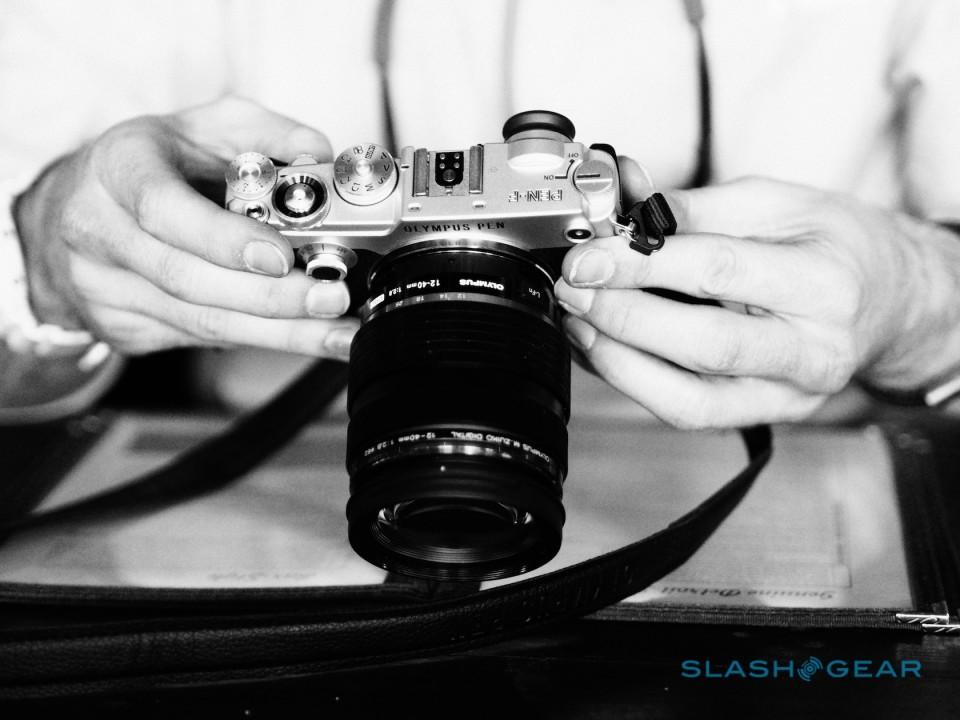 What sets the PEN-F apart, however, is the new machined aluminum dial on the front, which Olympus has dubbed the Creative Dial. That has four modes (along with "normal"): Monochrome, Color, Art, and Color Creator (CRT).
In short, Olympus has tried to model classic analog film chemistry in its digital rangefinder. So, under Monochrome, you can adjust the Color Filter effect, Shading effect, Film Grain effect, Monochrome Color, and Highlight and Shadow Control; in Color, the saturation of 12 individual colors can be adjusted in 11 steps, along with Highlight and Shadow Control.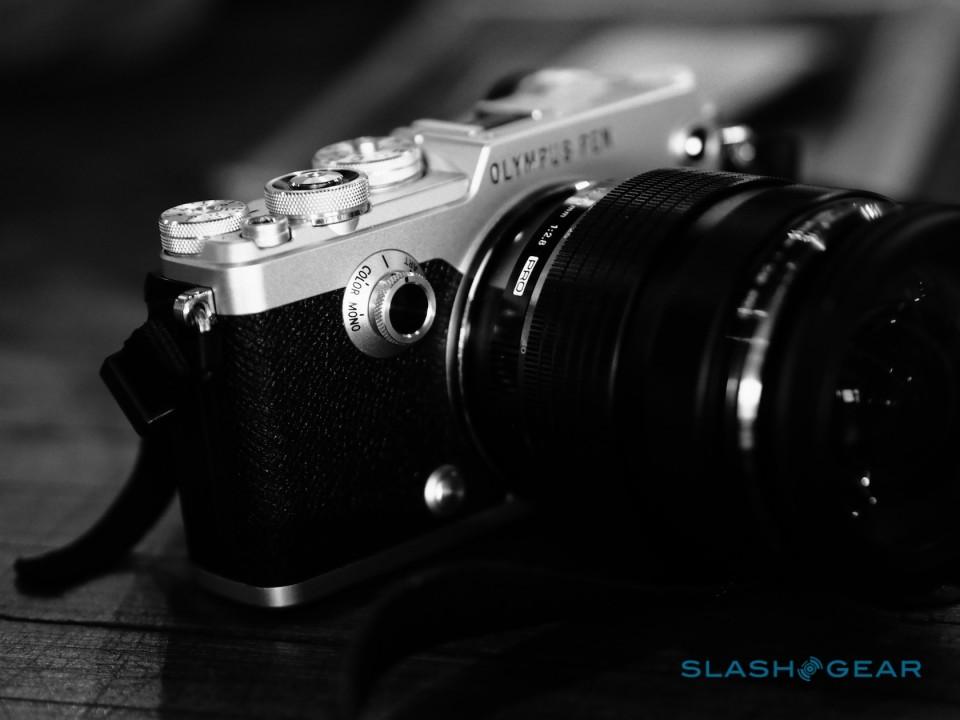 Out of the box, the PEN-F comes with two Monochrome presets – Classic Film Monochrome, which features a high level of contrast, and Classic Film Infrared, which mimics infrared film – and two Color presets – Chrome Film Rich Color with deeper tones in images, and Chrome Film Vivid Saturation for stronger color saturation – though each can be tweaked and re-saved according to user-preference.
Art and Color Creator are carried over from existing Olympus cameras, moved down to the front dial from the mode knob on top. That, meanwhile, has freed up space for four user-customizable preset slots.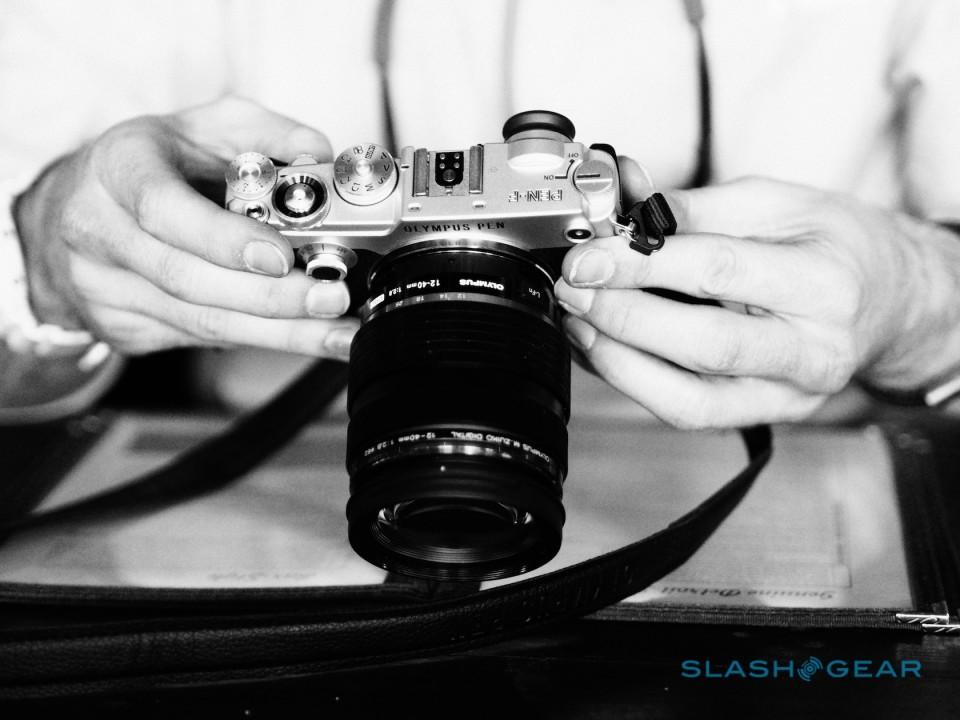 Onboard WiFi hooks up to Olympus' mobile app for faster sharing and remote control, and there's an optional high dynamic range mode for the viewfinder which replicates what the eye would see through an old-school optical VF.
Coming up very soon we'll have our full hands-on report of just what the PEN-F is like to shoot with, but if you're impatient you can check out some sample shots in the gallery below:
Unfortunately, all this retro joy and in-camera creativity doesn't come cheap. Olympus is pricing the PEN-F at the high-end of the consumer camera scale, nudging into the realm of the EM.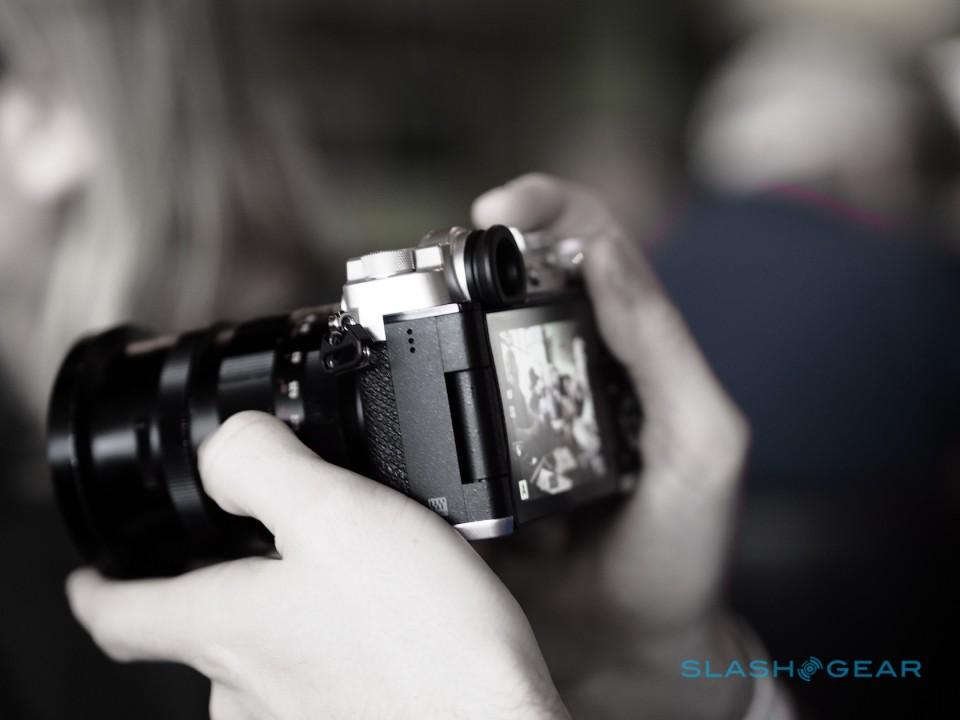 In fact, it'll come in at $1,199.99 for the body alone when the PEN-F hits shelves in early March, offered in either black or white.