Olympus PEN E-P5 relaunches original PEN F with digital build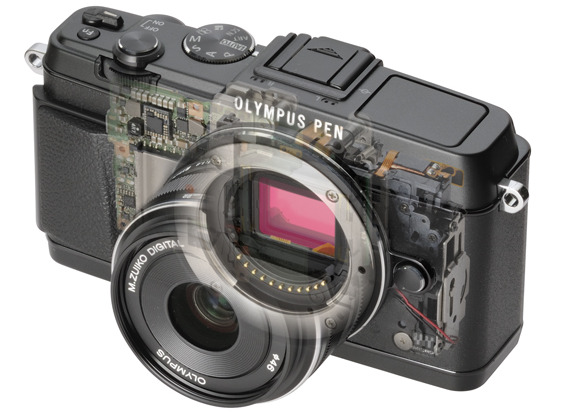 Clad with the aesthetics of a 50-year-old film camera, the Olympus PEN E-P5 is being launched by the manufacturer for the anniversary of the original, here in 2013 filled instead with digital features throughout. This camera is what Olympus notes is the first Compact System Camera to work with a mechanical shutter capable of a speed of 1/8000th of a second. Clad with a 16-Megapixel TruePic VI Live MOS sensor as well as a 5-Axis Image Stabilization mechanism inside, the introduction of this camera by Olympus appears to be aimed both lovers of retro style and those looking for the company's furthest pushes forward in imaging technology alike.
Olympus has made an effort to point out the similarities between this new PEN E-P5 and what's considered their premier Micro Four Thirds camera – the Olympus OM-D E-M5. We had our own review of said camera back when it was unveiled this past summer, experiencing the features carried over to this new model: the sensor (mentioned above), FAST AF, and the 5-Axis Image Stabilization (also mentioned above).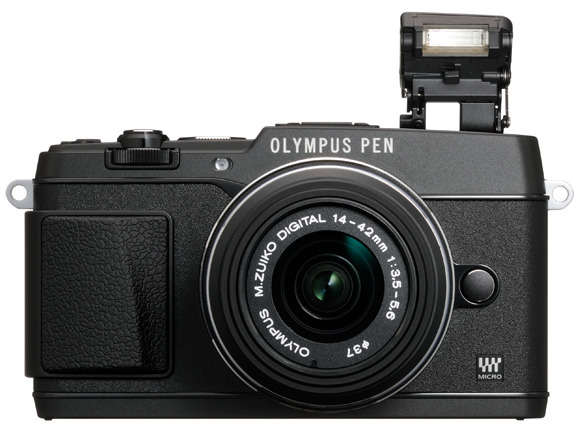 The autofocus system in the E-P5 was developed in part in the OM-D E-M5, powering a new Super Spot AF feature which Olympus says is more precise than phase-difference autofocus systems across the board. This system also works with Focus Peaking, "dramatically" improving the usability of any manual focus action you'll be working with by taking the point of focus and emphasizing its contours in black or white. We'll see how that works in our first hands-on tests.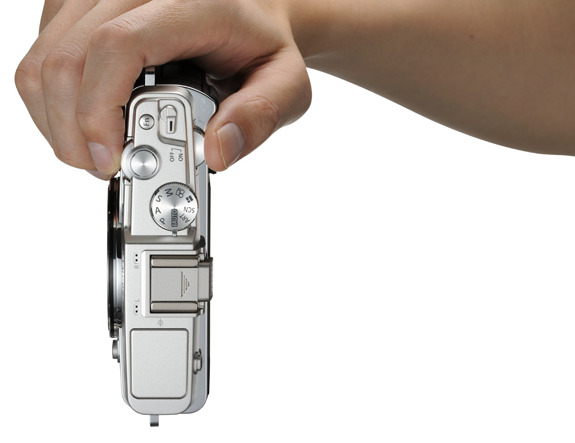 The 5-Axis Image Stabilization system has been updated since its first appearance on the OM-D E-M5, here appearing in a more compact form, small enough to fit inside the E-P5. This system can be used to reduce camera shaking while you're taking photos or, in combination with this unit's Multi-motion IS feature, helps to create a stable image while recording video.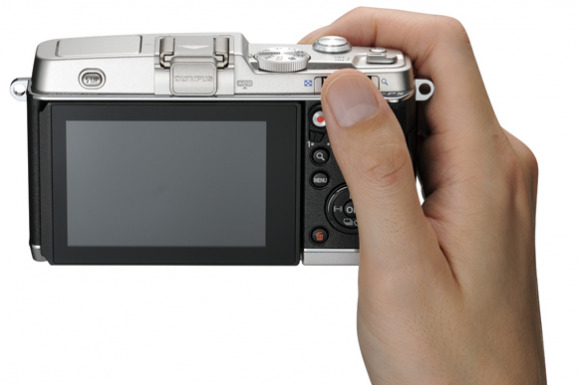 The PEN E-P5's wifi system allows the user to wirelessly connect to their smartphone at will. Bringing up the camera's built-in automatically generated QR-code on its LCD display, the user will be automatically connected to the camera's wifi network with a quick scan of said QR-code with their smartphone. From there, users will be able to work with the app Olympus Image Share 2.0 for smartphone control, remote viewfinder, and GPS information embeds.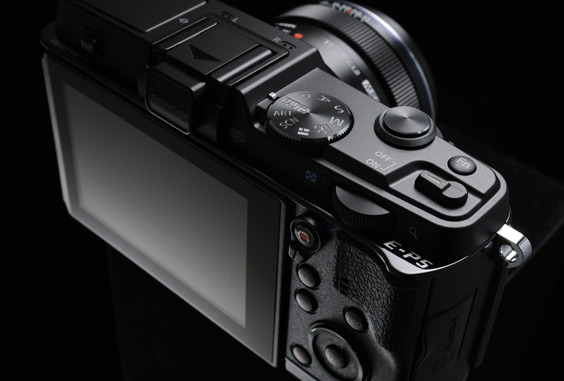 The E-P5 works with several features the photographer may have otherwise needed off-camera software or hardware to recreate, starting with Photo Story+. This feature allows the user to automatically plant a stamp or hand-written signature into each photo they take, this allowing them to upload images automatically with Olympus Image Share 2.0 worry-free. With a signature on top of the photo right out of the gate, sharing with the world can be done in one less step than without this process.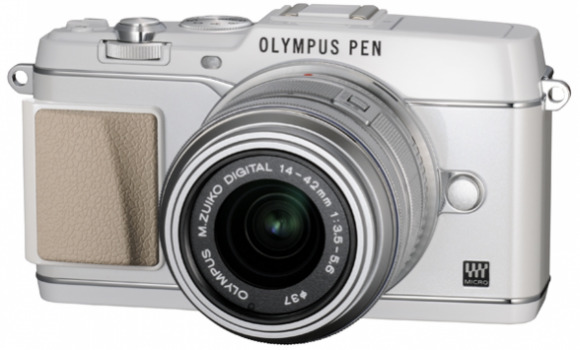 The back of the E-P5 has a tilt-type LCD panel able to be aimed downward at 50-degrees and upward at 80-degrees, allowing for holds low and high. Users also have the option of working with this device's high-definition VF-4 viewfinder with 1.48x magnification on an LCD with real-time eye detection.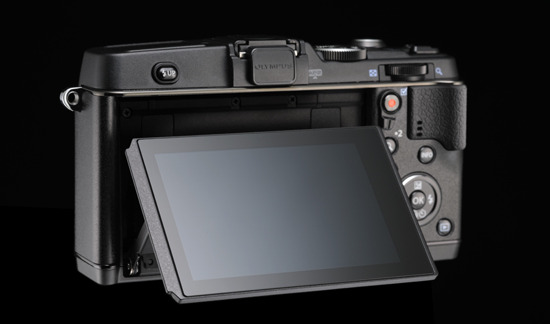 Lenses for the E-P5 include every unit inside the Micro Four Thirds family and, as per usual, there are several versions of this device coming out – some with a lens, some without. There's a body-only version appearing this month for an estimated street price of $999.99 in black, silver, or white (each of these shown above). Meanwhile there will be just black or silver bodies available for the $1449.99 version of the device, this package bringing with it the black M.ZUIKO DIGITAL 17mm f1.8 lens and VF-4 Electronic Viewfinder lens.