Olympus is giving its pleasingly retro E-M10 a revamp, with the Mark III promising to make the Micro Four Thirds camera even easier to use. Envisioned as a straightforward upgrade path for smartphone photographers wanting to take a big step up in the images they're capturing, the E-M10 Mark II nonetheless still had its foibles. Now, Olympus says, it has taken the user feedback onboard and addressed it with the Mark III – not to mention adding features like 4K video capture.
From the outside, you'd be forgiven for thinking little had changed. Indeed, the E-M10 Mark III looks at first glance just like its Mark II predecessor. Olympus' physical modifications have, indeed, been minor.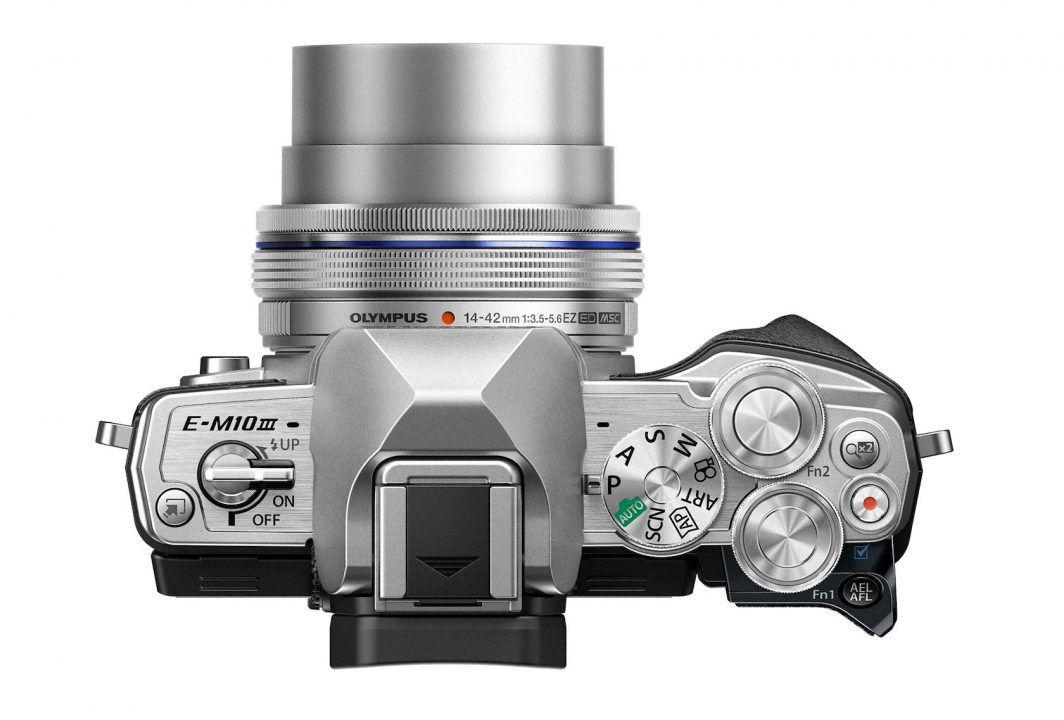 The front and rear grip has been reshaped, making the camera easier to hold, while the dials on top have been made bigger and now have easier to read labels. The arrow pad on the back has gained labels too, though you still get both an articulating 3-inch touchscreen that angles up and down, plus an electronic viewfinder. Overall dimensions are up just a couple of millimeters, while weight is up around eleven grams.
No, the big changes are in usability and performance. The E-M10 Mark III's 16.05-megapixel sensor is carried over, but it's now paired with Olympus' TruePic VIII processor. That upgrades video capture to 4K at 30fps, while adding an HD 120fps mode. Videos are captured in H.264 MOV format, and are editable in-camera; you can also pull out stills from 4K video from the camera's own UI.
The 5-axis image stabilization is carried over from the Mark II, but now is fully supported during video capture. Autofocus now uses 121 points, up from 81 before, and there's continuous autofocus and face/eyes detection. S-AF mode can fire the mechanical shutter at 8.6 fps, or 4.8 fps in C-AF mode. A new frame-advance option during burst mode review jumps forward or backward ten photos at a time.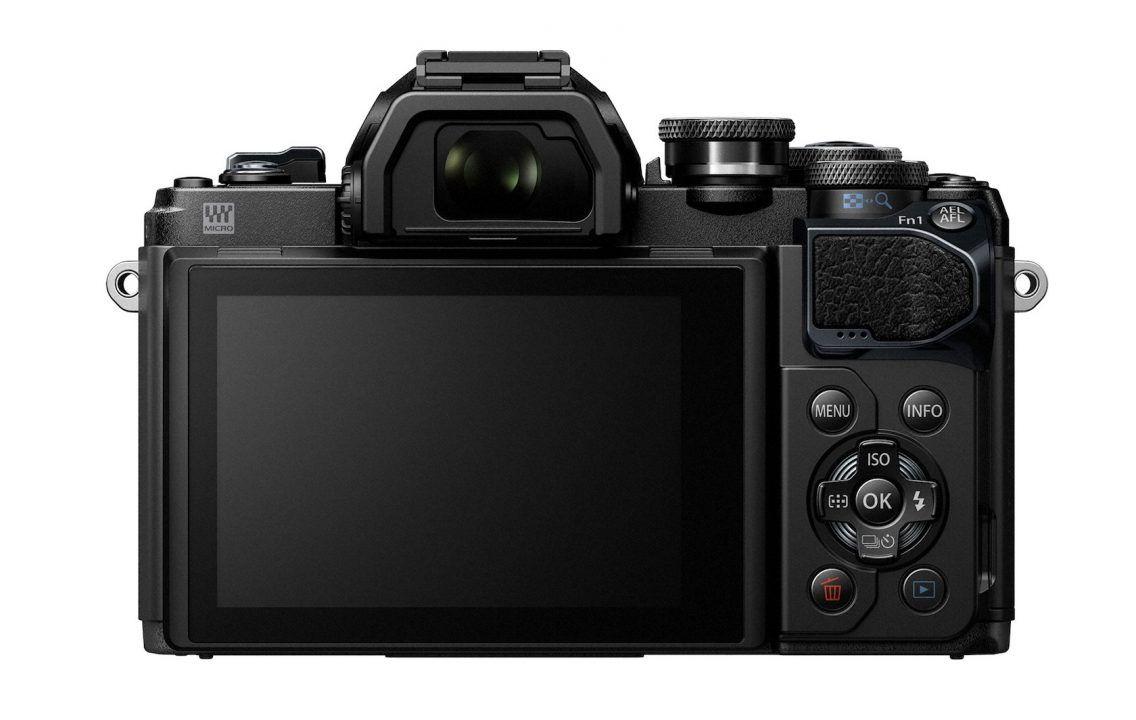 Olympus' other big change is to the shooting modes. The company says that, while it had beginners in mind with the E-M10, some could still find using the camera an intimidating step up from the camera on their phone.
To address that, there are now four enhanced assisted shooting modes on the Mode dial. Full Auto, scene, ART, and a new Advanced photo mode join the regular P/A/S/M modes. Each of the assisted modes has been tweaked from before.
In the case of full Auto, that means upgrades to how the camera detects the scene, subject, and lighting, along with the ability to better identify and track faster-moving subjects – even when the camera itself is moving – and adjust the shutter speed accordingly. Auto mode now gets access to a 100-6400 ISO range, having previously topped out at 1600. Olympus says parents of small kids should particularly notice the improvements.
Scene mode, meanwhile, gets the benefits of a reworked UI. Each of the presets is now given a shortcut button on the touchscreen, and in addition to things like the new Light Trails mode there's swifter access to useful options like Backlight HDR, silent shooting, and multi-focus shot, which previously would've required some menu-digging.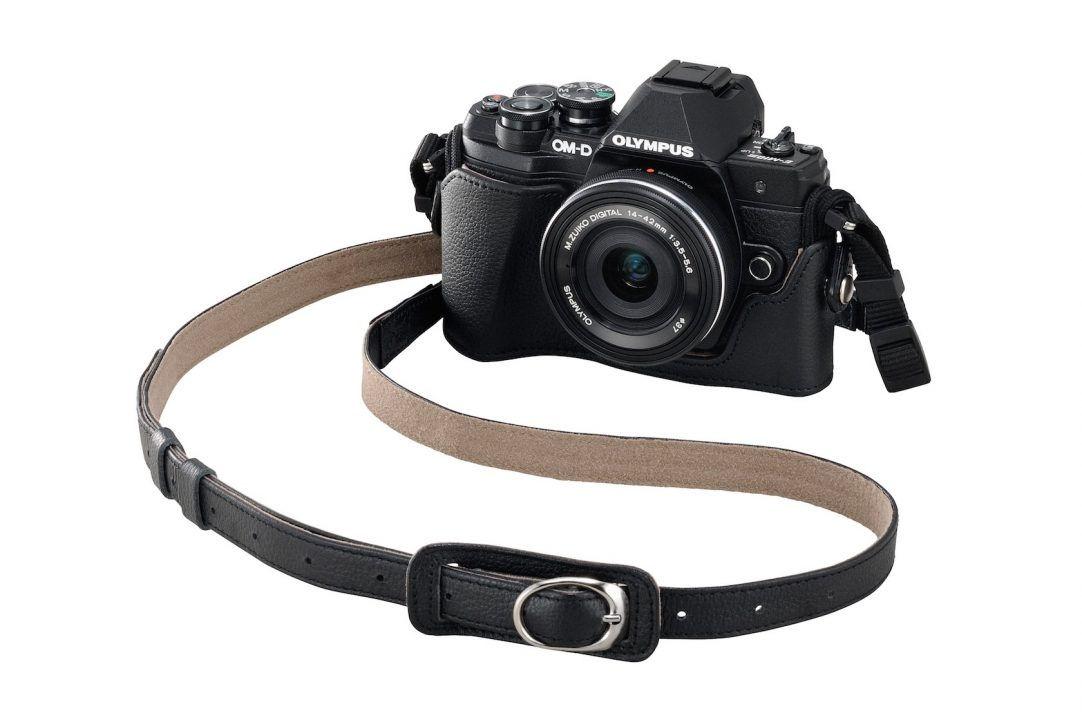 Olympus has reorganized the workflow in its new Advanced Photo mode too, again in the name of making using them more straightforward. In focus-bracketing, for instance, rather than having to set different exposures and times manually, you can simply expand or contract a spread of photos on the touchscreen. Olympus is hoping that the combination of this, and bringing more complex modes like live composite shooting to the fore, will mean they get used more frequently.
Finally, there are fifteen Art filters to choose between, with a new bleach bypass option added on the Mark III. That can give an old film-style effect, or make metals look cool and glossy.
As before, there's onboard WiFi to wirelessly transfer photos to Olympus' companion smartphone app. You can also use the app to remotely-control the camera, and to geotag images. Battery life is up slightly, too, now rated at 330 photos from a full charge, versus 320 on the Mark II.
The Olympus E-M10 Mark III goes on sale at the end of September, priced at $649.99 body-only. It'll be offered with a 14-42 EZ kit lens for $799.99. Olympus is also retiring the grip accessory it used to offer; according to the company, there just wasn't the demand for it.