Olympus E-M1 Mark II update adds the E-M1X's clever AF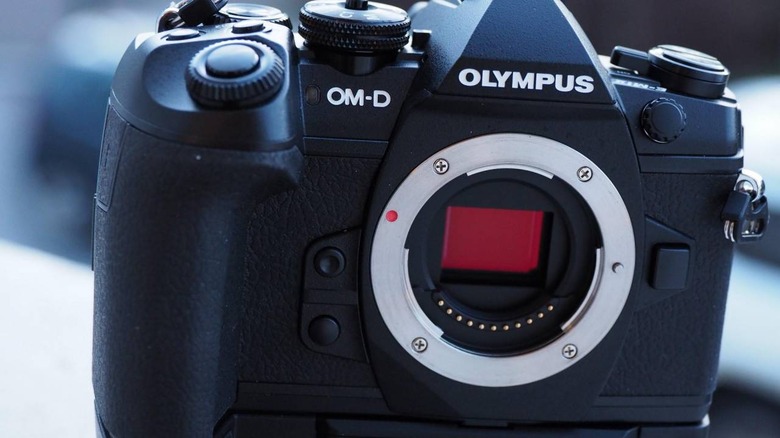 Olympus is pushing out firmware 3.0 for the OM-D E-M1 Mark II, and if you've been coveting an E-M1X then this new software might settle your desires for a while. The updated camera now uses the E-M1X's autofocus algorithm, and drops alongside an E-M1X firmware update and a new version of Olympus Workspace which pros are likely to be pleased about.
It's been more than two years since Olympus revealed the E-M1 Mark II, though periodic firmware updates have kept the interchangeable lens camera feeling relatively fresh. This new version 3.0, however, could be the most important so far, given the AF changes it introduces.
That's because it borrows the algorithm from the E-M1X which Olympus launched earlier this year. There's C-AF Center Priority, for example, to improve performance with fast-moving subjects like in sports photography, while S-AF precision has been improved for still subjects. In video, there's now active use of the On-chip Phase Detection AF sensor's data, which the camera-maker says should improve focusing performance when recording.
Group 25-point support has been added to the AF Target mode, while C-AF Center Priority will work in Group 5-point, Group 9-point, and Group 25-point modes. Even if it can't focus on the center, it'll now use peripheral points for assistance. C-AF+MF is supported, automatically switching to manual focus when you twist the focus ring.
As for low-light support, the AF limit is now -6.0 EV (ISO 100 equivalent for S-AF) with an f/1.2 lens. Low ISO Processing (Detail Priority) is now supported, for reducing noise. Compared to the old firmware v2.3, Olympus says, noise at high ISO sensitivity has improved by roughly a third of a step.
AF isn't the only big change, mind. The new firmware supports USB RAW Data Edit with Olympus Workspace, and there's a new OM-Log400 movie-exclusive picture mode. Frame Rate Priority has been added to the Live View Boost/On2 display, and now 3-15 shots can be selected in Focus Stacking mode. Instant Film has been added to the Art Filter selection, and there's an ISO L100 (ISO 100 equivalent) added.
Olympus OM-D E-M1X firmware v1.1
While it may be relatively new, the E-M1X is also getting new firmware today. That adds USB RAW Data Edit support, when you're using the latest version of Olympus Workspace. As with the updated E-M1 Mark II, it allows the camera's image processor to be used in that mode.
Olympus Workspace firmware v1.1
The new version of Olympus Workspace will be released today to take advantage of that image processor support. When the cameras are connected to your computer via USB, RAW images still saved on the camera's SD card can be edited. Up to 999 frames – including RAW images – can be composited in Focus Stacking mode, too, and it'll be possible to lighten and darken composites.