olloclip Studio at IFA 2015: hands-on with mobile creativity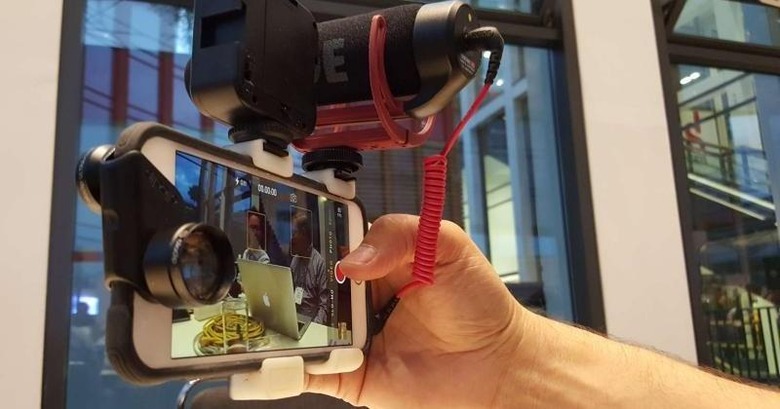 olloclip's goal has been to make creativity accessible, and by "creativity" they mostly mean being able to record videos and take photos with your smartphone with the same quality as digital cameras with professional lenses but with even more mobility and portability. To that end they've created a wide variety of snap on lenses to deliver on that promise. But they've taken that promise a bit further by working on the olloclip Studio which we had a chance to see and touch for ourselves here at IFA 2015.
olloclip launched its Kickstarter for the olloclip Studio about two months ago and ended up with nearly double its funding goal when the campaign ended just a few weeks before IFA. The Studio is basically a rugged case that not only protects your smartphone while you busily capture moments but also provides attachment points for accessories like microphones, flashes, and even a tripod. olloclip's innovative rail system allows users to securely attach those accessories while still allowing them to be moved around for better angling. There is even an attachment for a handle that lets you firmly hold the iPhone, whether in landscape or portrait orientation, while you go about your business live streaming your life.
While the olloclip Studio lets you attach other recording devices and accessories, video and photo capture is still of course handled by the iPhone, which is where olloclip's lenses come in. olloclip even recently announced a new Macro Pro lens that offers magnification levels of up to 21x.
Check out our photos below to see the olloclip Studio in action. What you see here is just the prototype. The olloclip Studio will ship in October.