olloclip Studio turns your iPhone into the ultimate creativity tool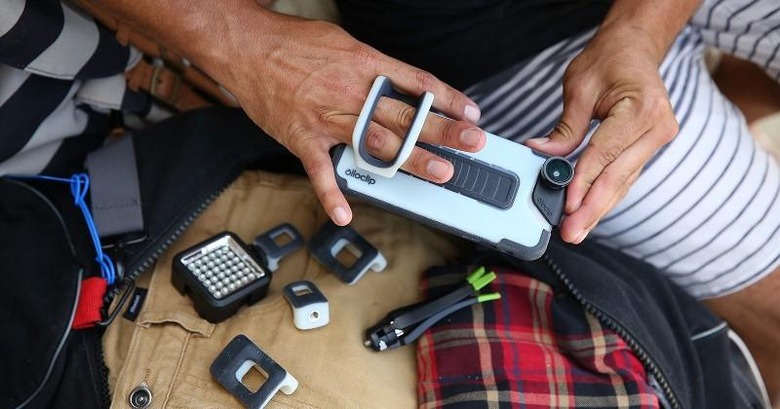 Mobile photography have become the thing in smartphones, if the recent generation of devices is any indication. But while we have a long way to go before they can even match DSLRs, some have come close, especially with the help of accessories. olloclip has been one of those at the forefront of that wave, inspiring creativity no matter where you go. And now the team is back again with another ingenious creation, a entire system, not just a single accessory, that turns your iPhone 6 or 6 Plus into a walking recording studio. And it's aptly called olloclip Studio.
Studio is, technically, a system made up of different interrelated components, but at the very heart of it all is the Studio Case. Smartphone ases are nothing new to olloclip. They already have four such accessories in the market. But users have been asking for more. A case with a mount, a case with a stand. Those needs are what inspired olloclip to design something that tries to answer them all. The Studio Case itself is a rugged protector of your iPhone, shielding it from most drops and bumps. What makes it special, however, is a built-in rail that serves as a mounting system for everything else in the olloclip Studio.
That "everything else" consists of clips and grips that attach to the Studio Case as the need fits. There's Finger Grip, for example, that lets you slip in two fingers to firmly hold the iPhone 6 while recording, whether in landscape or in portrait. 1/4-20 Clips lets you attach the system to a tripod or handle for an even more stable position. Cold-Shoe adapters, on the other hand, lets you attach almost anything you can, like microphones or lights, giving you the ultimate portable recording studio. The Finger Grip doubles as a stand, but standalone Kickstand is also available.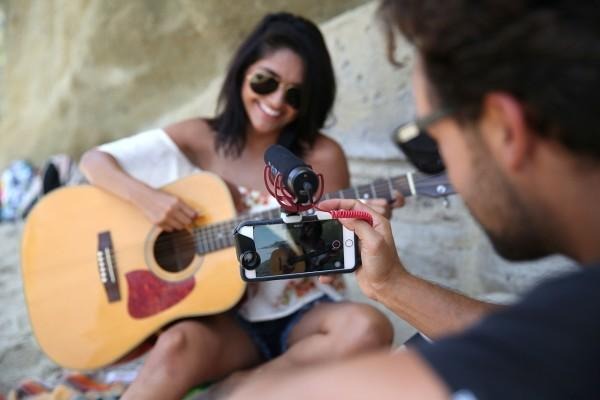 Going slightly out of its comfort zone is now small undertaking. To make the Studio possible, olloclip is going back to its roots. Yes, it is going back to Kickstarter.
"We've been asked by some of our major retailers for it", admits COO Steve Muttram, "but the challenge is that we don't actually know what the appetite for it this product in the market. Kickstarter gives us, just as it did in the beginning, a great platform to validate." It also helps defray costs as well. While olloclip's products do well in the market, tooling for the Studio wasn't going to be cheap. Multiply that by 10 unique sets and you get the picture. That said, olloclip isn't asking much at all. $100,000 to cover those expenses. The company already has everything in place and it already knows all the ropes in getting a product to market quickly. "This isn't our first rodeo", jokes CEO Patrick O'Neil. And they have the track record to prove it. They were able to ship the original olloclip within 35 days of getting funded on Kickstarter. Each and every new olloclip for a new iPhone generation also starts shipping within weeks.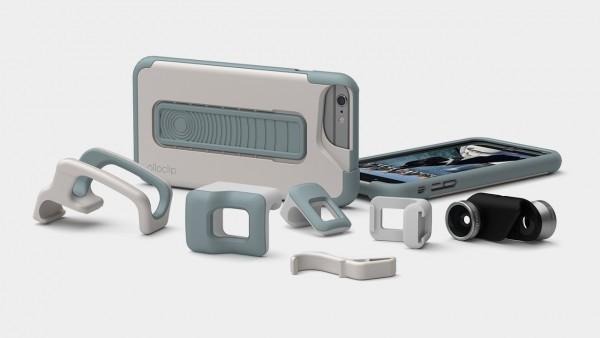 As for this new olloclip Studio Kickstarter, they plan to ship it to backers by the end of September. If the Kickstarter proves to be highly popular, they plan to proceed to retail in time for the holidays. The basic package will cost $89.99 by then, but this Kickstarter campaign will offer it for a heavily discounted price of $60. Other reward tiers will also include olloclip lenses for those who have yet to taste the promise of olloclip. The Studio Case will naturally have separate sizes for the iPhone 6 and iPhone 6 Plus, but all other parts of the Studio system will be common to both.
"Mobile photography as a category is getting bigger, the momentum is growing", believes Muttram. olloclip will definitely not be missing out on it, and it doesn't want you to miss out on life as well while you try to fumble around with your camera. As O'Neil says:
"olloclip has always been about creativity options. [olloclip Studio] is about convenience, being able to to capture the moment, and move on with your life."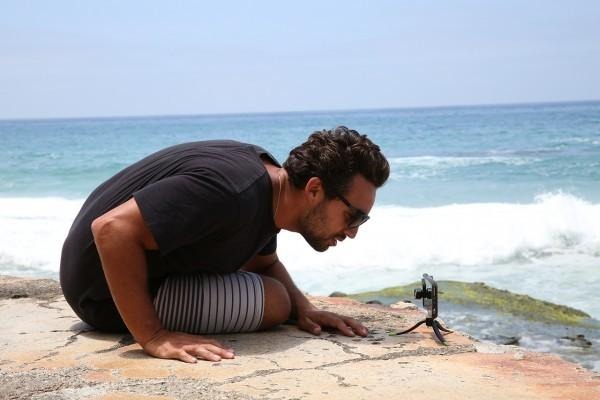 SOURCE: olloclip Studio Kickstarter