OLED MacBook looks like something Razer would make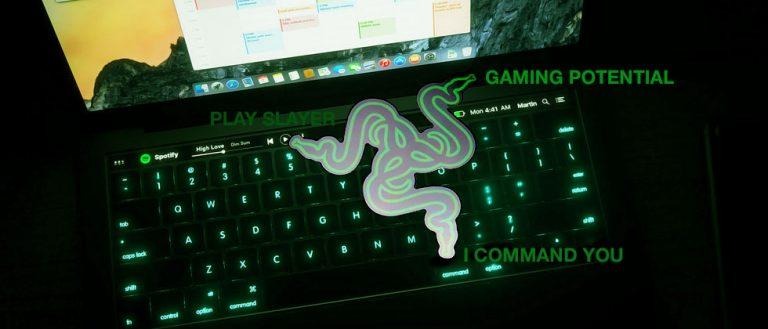 The flatness is here – a set of images of what could some day end up being a glorious new generation in MacBook aesthetics. This is a concept by Martin Hajek, who you might most recently remember for his renderings of the iPhone 7 and iPhone 7 "Pro". Here you'll see keys that are a lot closer to the surface of the keyboard. Here you'll see a display bar above the rim. Here you'll see a new way to interact with a machine that – to be entirely honest – didn't need much to change in the first place.
You'll see an extra-wide touchpad here. Not that the touchpad on the MacBook now needed to be wider than it is, but just for the sake of wonderment – here's how big it could, potentially, be if a person wanted to use it for multi-finger gestures and instrumentation.
On the right side of the MacBook you'll find two USB-C ports. Apple's current MacBook only has one, single port of this kind, made for the power charger. Hajek makes a point to toss on a few more.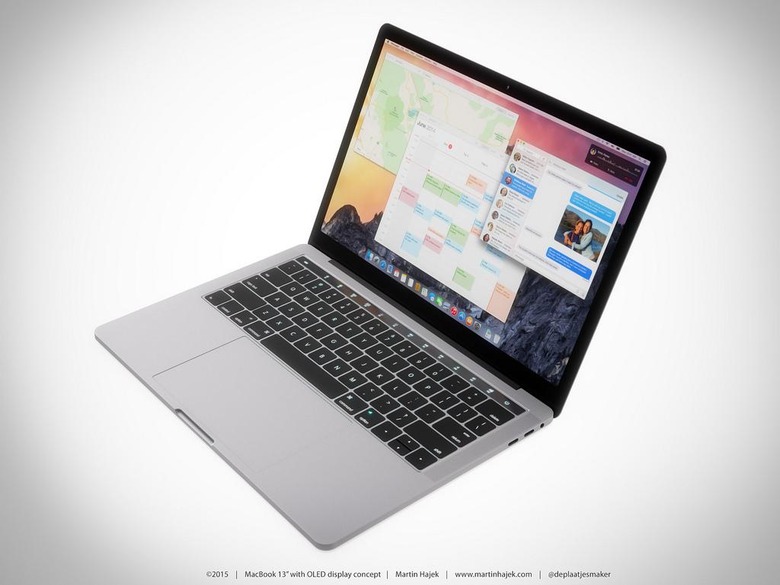 There's also a headphone jack which we might very well see evaporating from all of Apple's products soon.
Cross your fingers that rumor is wrong.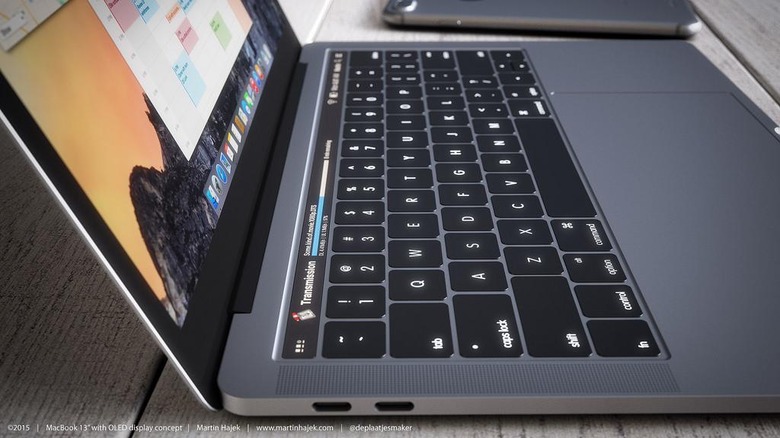 At the head of the keyboard you'll find a display panel that works with apps like Spotify and Transmission – the latter being a bittorrent client that we can't imagine would be able to run on such a display (if Apple had anything to say about it).
This would (probably) be a curated experience.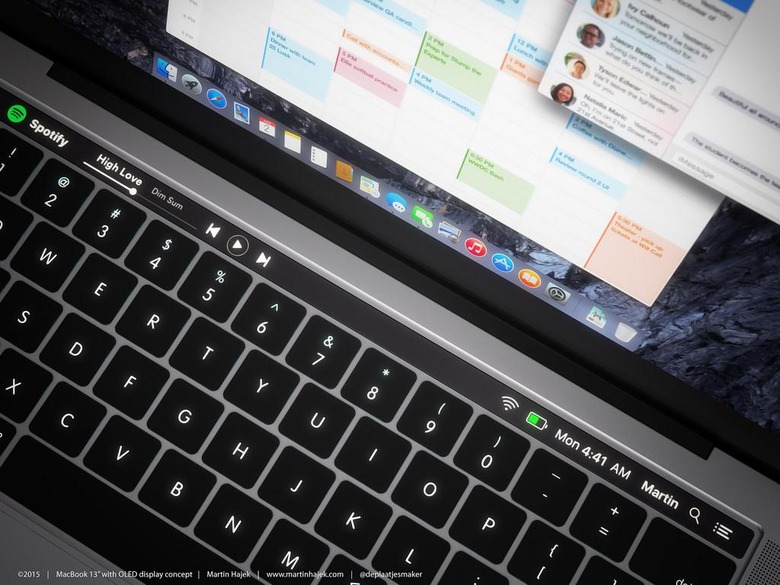 Siri's visual voice bar sits in that dock of a display as well.
Here it's super multi-colored instead of a flat, single color.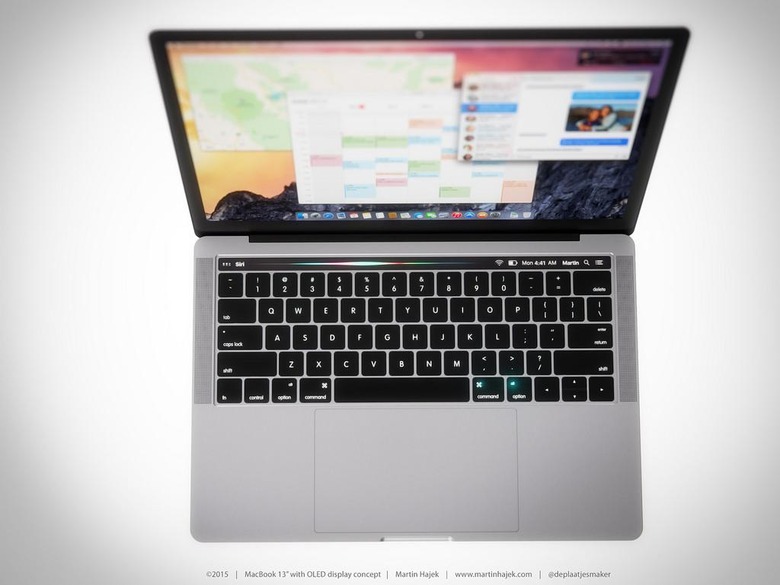 Aside from touch controls, this display bar is something we'd expect to see from a gaming company like Razer. Something that not everybody needs, but some people (namely hardcore gamers) would absolutely love.
Now all we need is a snake logo on the head and a matte black body.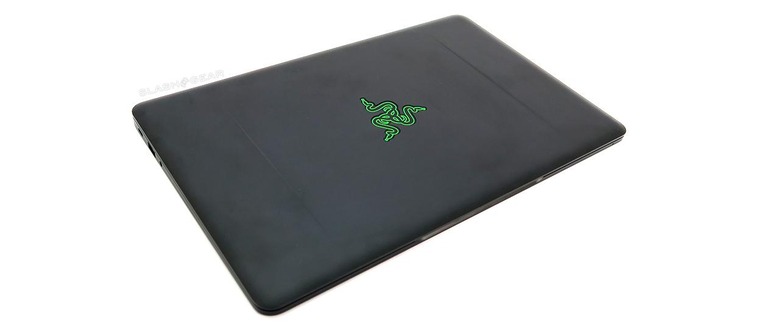 Can you imagine this touch-friendly multicolored display replacing your MacBook's top row of keys?
What else do you think Hajek should add (or take away)?