Oft-delayed Mighty No. 9 gets new trailer, 2 player mode details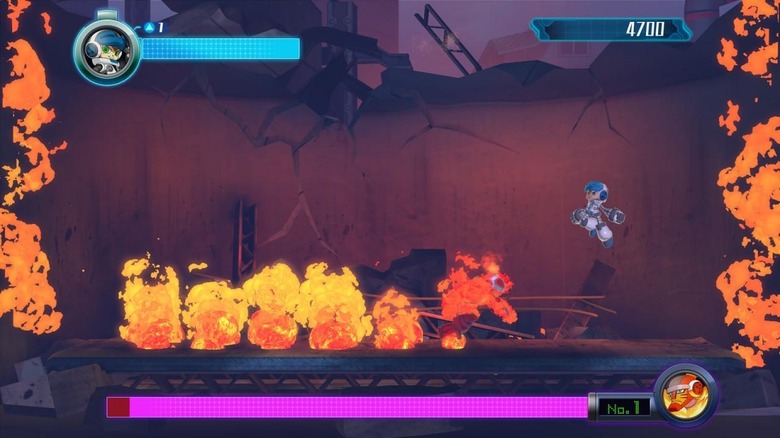 Keiji Inafune's twice delayed Mighty No. 9 has just released a brand-new trailer highlighting gameplay and a number of the title's features and play modes. The game is now on track for a February 9th release in the US, and February 12th for the rest of the globe, and now developers Comcept are revealing some of the first details on Mighty No. 9's two-player modes, including co-op and competitive.
As the spiritual successor to the Capcom classic Mega Man, also created by Inafune, Mighty No. 9 features the same 2D, side-scrolling gameplay, tasking players to clear levels and defeat increasingly difficult bosses, but with modern, flashy 3D graphics and varied forms of movement and attack.
The latest trailer shows the modes available other than the standard campaign, such as Boss Rush, where all the boss fights are isolated from the individual levels and just played back-to-back; Challenge, which has players trying to complete unique challenge levels with a focus on platforming; and Maniac, which deals out one-hit deaths.
The two-player online modes consist of Co-op Challenge, with each player controlling one of the game's characters, using their own abilities to complete levels together. If players don't feel like cooperating, they face off in a Race Battle, where they play through the standard levels to see who can get the highest score.
Mighty No. 9 will be available on a plethora of platforms when it debuts next year, including PlayStation 4, Xbox One, Wii U, PS3, Xbox 360, PS Vita, Nintendo 3DS, and PC.
SOURCE PlayStation Blog