Mighty No. 9 demo delayed, much to backers' disappointment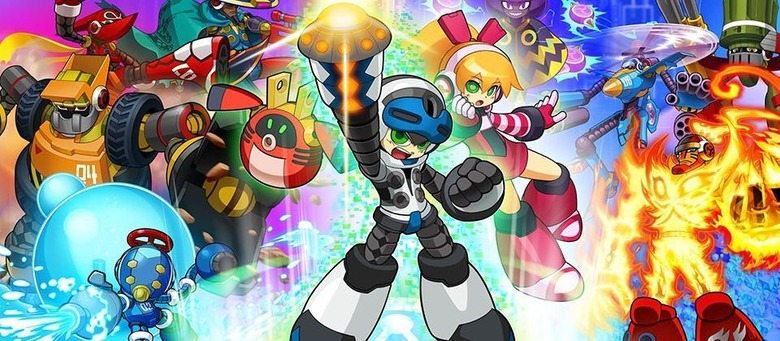 Mighty No. 9, the spiritual successor to Mega Man and one of the first games to find huge success on Kickstarter, continues its cycle of disappointment. The game's developers, lead by Mega Man creator Keiji Infanue, have revealed that a demo for the title, which was scheduled to be released this week, has been delayed. This demo was supposed to be an apology to backers for the full game's delay into 2016, itself the second postponement this year.
The demo was to be available on PC exclusively for those who backed the Kickstarter when it ran in October 2013. Developer Comcept revealed on its website that the demo would miss its September 15th release due to unexpected problems with distribution, however no further explanation was given.
Mighty No. 9's development has continued to frustrate backers. Following the Kickstarter campaign, the game was intended to be released earlier this year, however back in April the developers said they were pushing it back until September 15th. Then in early August Comcept said they were still struggling with bugs, and the game wouldn't be released until sometime in "early 2016."
The demo was to partially make things up to supporters, and allow the developers to somewhat keep their promise by making it available on September 15. To make the whole thing worse, the news about the demo's "possible" delay wasn't posted on their website until the actual day it was supposed to be released, and only at the end of a blog post about a robot design contest.
You can catch up on Mighty No. 9's bumpy road to release in our timeline below, but at this point it's safe to assume that backers are well beyond apologies and promises of making it up.
SOURCE Comcept