ODROID Android prototype shows up again in PMP demo [Video]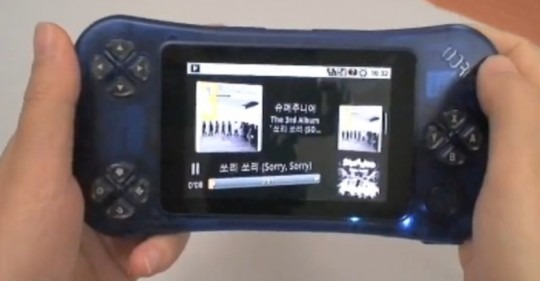 Having wowed us with a
high-definition playback demonstration
earlier this month, Android gaming/PMP manufacturer HardKernel are back with another video demo of their ODROID handheld.  This time it's on-device media playback being demonstrated, using the free album-art based 
app, on a prototype unit.
Video demo after the cut
To be honest, the media player demo isn't the most interesting thing here, though it does look to be running pretty smoothly on the ODROID.  Considering the handheld is based around the same ARM Cortex A8 chipset as you'd find in the iPhone 3GS, though, that's not really much of a surprise.
No, what we're more interested in is seeing the prototype ODROID itself, and while we're not especially enamoured by the translucent plastic casing – which smacks of cheap aftermarket console shells – it's always good to see a working device rather than renders.  More information
.