Oculus Touch release date and pricing details revealed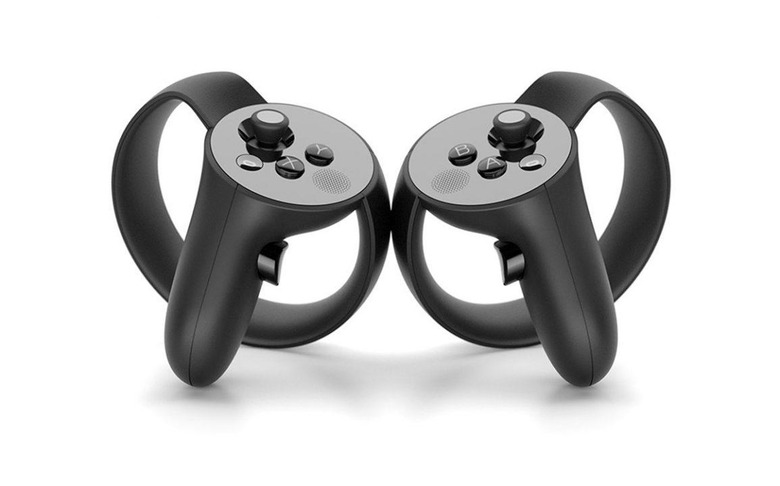 You can hardly be blamed if you'd forgotten about Oculus Touch, a pair of controllers meant to accompany the Oculus Rift VR headset. The Touch was delayed at the end of last year and at the time was given a new launch window targeting the second half of 2016. We now have a better idea of when the Touch will launch, along with how much you're going to have to shell out.
Oculus announced today that the Touch will be launching in December 2017 with a price point of $200, with pre-orders opening up on October 10. If you want to use them to achieve room-scale VR like you can find with the HTC Vive, you'll have to pick up another sensor, which will set you back a further $79.
There's a bundle currently available for pre-order on the Oculus website that packages the Oculus and the Touch together for $798, bringing it in line with the HTC Vive. However, that extra sensor you'd need for room-scale VR means that the full Oculus package (if that's what you want to call it) will actually cost more than the Vive.
Of course, Oculus Rift can also be used with a gamepad, but the Touch offers a number of advantages over using a more traditional controller. Equipped with two buttons, a joystick, and a trigger on each controller, the Touch actually allows players to see their hand positioning in-game. That can be a fairly big benefit when playing VR games, so those who own an Oculus Rift may want to consider picking these up.
There's no word on when, specifically, these will launch in December, but we'll keep an eye out on that information. It should be noted that pre-ordering Oculus Touch will net you VR Sports and The Unspoken for free, which may help that $200 price point go down a little easier.
SOURCE: GameSpot