Oculus Touch delayed but VR headset still on track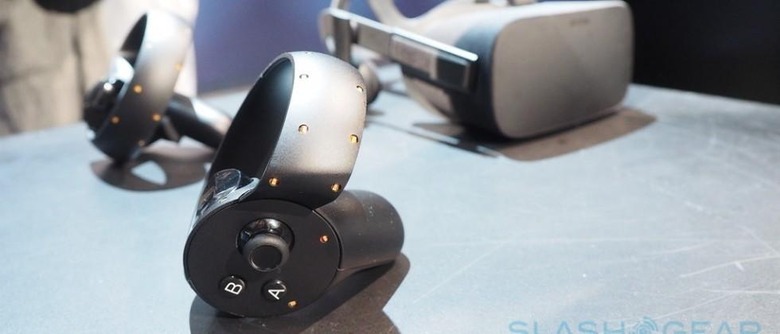 Oculus Rift may be coming in Q1 2016, but Oculus Touch, the companion virtual reality controller, will be delayed until later in the year. Oculus VR confirmed the change in launch plans today, with the Facebook-owned company saying that "we've decided that we need more time before release" for a variety of tweaks and improvements.
For instance, the handsets have been ergonomically changed, and Oculus promises more comfort when they're held. Reliability is improved too, and hand pose recognition is also said to be boosted.
As a result, instead of arriving alongside the Rift headset, Oculus Touch will drop sometime in the second half of 2016. Pre-orders are expected to open up a few months before that, though there's no specific date yet, nor pricing.
That's not to say that everybody will have to wait until the latter half of the year to get Touch in their grip. Oculus says it'll be increasing the number of pre-production devices it builds, so that developers will be able to play with the non-final design and bring their virtual reality games up to speed with what the controller offers.
For Rift, Oculus confirmed yesterday that sales of the headset would come with a bundled game, Lucky's Tale.
SOURCE Oculus