Oculus Quest and Rift S released: How to choose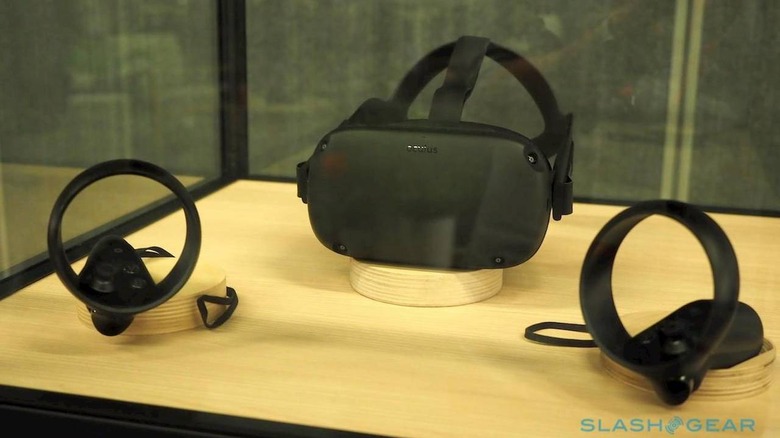 Today is a pretty big day for the folks at Oculus, as the company is launching two new virtual reality headsets. Coming out of the gate today are the Oculus Rift S and Quest, and though the goal of each headset may be bringing VR to the masses, they both do it in very different ways. The headset you go for ultimately depends on what kind of set up you're looking to have.
If, for instance, you've already got a reasonably beefy gaming PC, the Rift S might be the better the choice. The Rift S is a tethered headset, which means it needs to be connected to a PC to function, but the big difference in comparison to the original Rift is that the Rift S doesn't need any external sensors. The Rift S is capable of "room-scale tracking with minimal setup" relying only on its own hardware and the graphics power from your PC.
Resolution has also taken a bump up with this release, with Oculus boasting a 42% increase in the Rift S over its predecessor. Total resolution clocks in at 2560 x 1440, which works out to 1280 x 1440 per eye. It sounds like a solid VR headset, but if you don't like the idea of being tethered to a PC, the Rift S might not be best option.
This is where the Oculus Quest comes in. The Quest is riding a lot of excitement and hype as it enters release because it promises wire-free virtual reality that's a fair bit more powerful than what we're used to. Tracking is done through sensors on the headset and in the Touch controllers, and the headset itself is outfitted with a Snapdragon 835 chipset and a 72Hz OLED display with a total resolution of 2880 x 1600 (1440 x 1600 per eye).
Regardless of the headset you choose – if you choose one at all – you'll be paying the same price: $399. That $400 price tag gets a Quest headset with 64GB of storage, but there is a 128GB model that runs $499 as well. Both headsets are available today from the Oculus store or from retail partners like Amazon, Best Buy, Newegg, Walmart, and GameStop.