Back when Jason Holtman left Valve, got hired by Microsoft, left Microsoft and went to Oculus (in early June), one major project was in the works. That project has turned up now, and its headed up by Holtman: creating a Virtual Reality Marketplace. Oculus will start this project in the public with the Oculus Platform, ready for action soon on web browsers, apps for iOS, Android, and Windows, and on Virtual Reality devices.
Why does Virtual Reality need a store? Because right this minute, there's nothing like it out in the wild. You can search for Oculus VR apps – you can seek out VR software in the Google Play app store – but there's nothing as prevalent as Valve's Steam for Virtual Reality specifically.
When Oculus hired Holtman, they described him as "a pioneer in the digital distribution revolution that's taken place over the last decade." Oculus suggested then that Holtman would be "spearheading the business development and partnership side of the Oculus platform" alongside head of platform engineering Marshall Cline and head of worldwide publishing David DeMartini.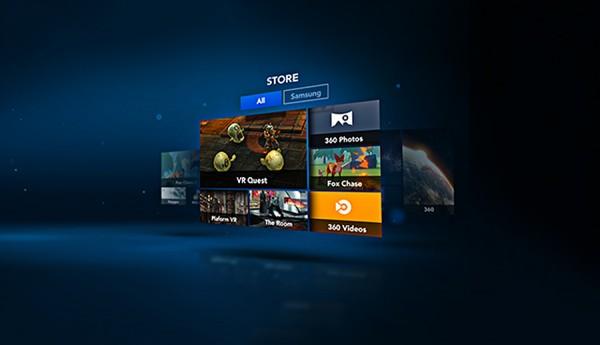 NOTE: The first place you'll see the Oculus Platform appear will be inside the Samsung Gear VR. There you'll find "Oculus Home" – as seen above.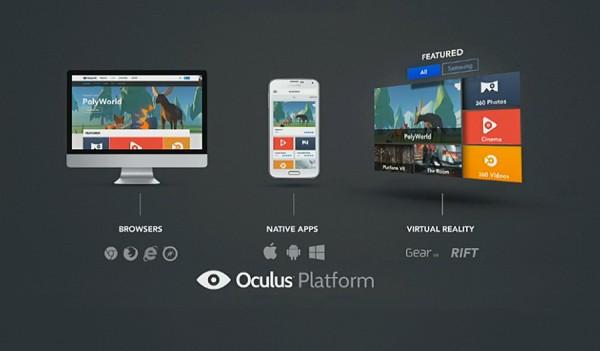 Imagine Oculus releasing their first consumer VR headset without a dedicated software store. That'd be just silly.
But with a software store in place and a piece of hardware that'll run the lot, Oculus controls both ends of the equation. What other company do you know that works like that?