These Oculus Expressive Avatars Are The Unsettling Future Of VR Everywhere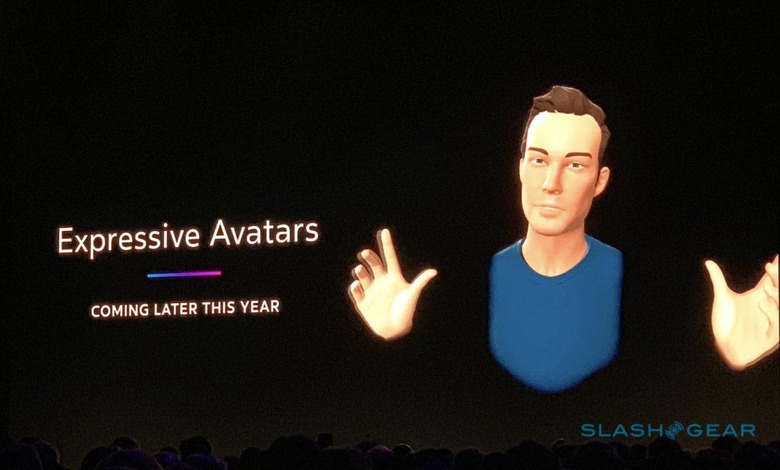 Oculus will launch personalized expressive avatars later this year, adding the ability to show facial expressions and more through the virtual versions of each VR user. It's part of the Facebook-owned company's attempt to reach a billion users, something social network CEO Mark Zuckerberg concedes that Oculus is only around 1-percent of the way to completing so far.
"We think we need about 10 million people on a given platform to make it sustainable and profitable for all kinds of developers," Zuckerberg said at the opening of the Oculus Connect 5 keynote in San Jose, CA this morning. Even ten million, though, is going to be a challenge.
As a result, on the developer side Oculus is committing to compatibility of future devices with existing software and VR content. It'll encourage developers to make their titles cross-platform compatible, whether you have a Rift, Go, or a new Oculus Quest. Meanwhile, it'll also lock in now the "key attributes of the ideal VR system," Zuckerberg says.
That means standalone performance, cutting the wires that currently tether high-end headsets to a gaming PC. It also means supporting hand tracking, "because that's the way you're going to interact with things and people." Finally, it'll commit to 6DoF tracking.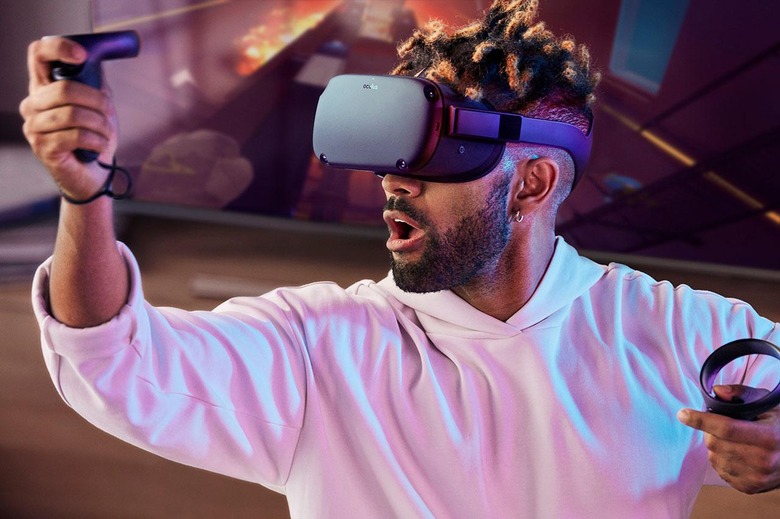 However, if it's going to be successful, Oculus also needs to engage with users more effectively. That has led to these faintly terrifying expressive avatars, which will build on the existing personalized avatars that the company already had. There's more visual fidelity – as Lucy Chen, product manager at Oculus pointed out, you can even make eye-contact now – along with spooky floating hands with which you can gesture.
Honestly, as someone who isn't particularly swayed by virtual reality, these new avatars feel more awkward than engaging. They don't reach "Uncanny Valley" levels yet; they just look... odd. Like waxworks trying to come alive on an uncooperatively warm day.
Oculus' focus, though, seems to be not only making a platform that you pick up and put your face into when you want to do some gaming, or to watch YouTube VR or other virtual reality content. Instead it's still aiming to make VR the meeting room – and coffee shop – of tomorrow.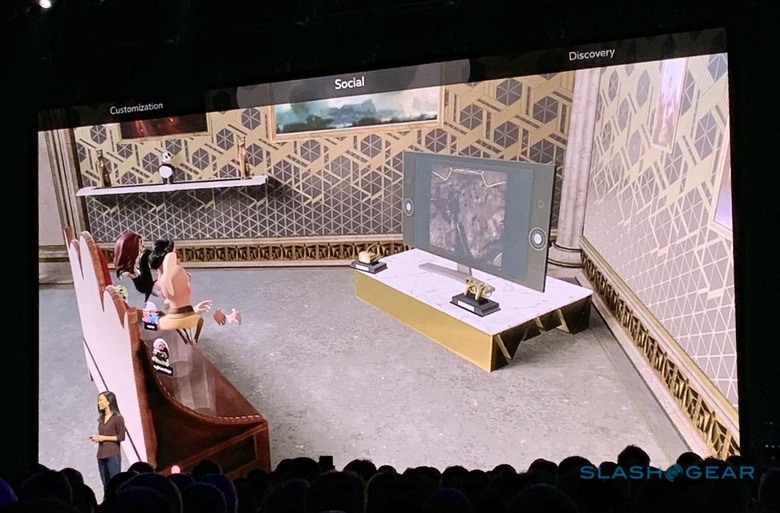 "Cities and roads are occupied by employees who need to meet face to face," Andrew Bosworth, VP of consumer hardware, pointed out today. That, he argued, is a sign of just how important in-person meetings and collaboration is.
Oculus is betting that, for its virtual replacements to those in-person meetings, we'll need to see avatars that look more like us – and with faces that can move in similar ways to us. It's also counting on more affordable headsets, like Oculus Quest, to make VR less of a periodic experience and more like just another tool in your daily workflow.
"We really think we're onto something significant here," Hugo Barra, VP of VR, insists. "For the first time you can deliver Rift-like experiences to a much wider audience ... Moving forward, we are going to invest significantly in this new platform."
In short, if Oculus has its way, you won't be able to escape these expressive avatars. Whether that's a good thing or not, well, that's up to you.