OCOSMOS OSC1 And OSC9 Gaming Tablet Get Tweaked Ahead Of Debut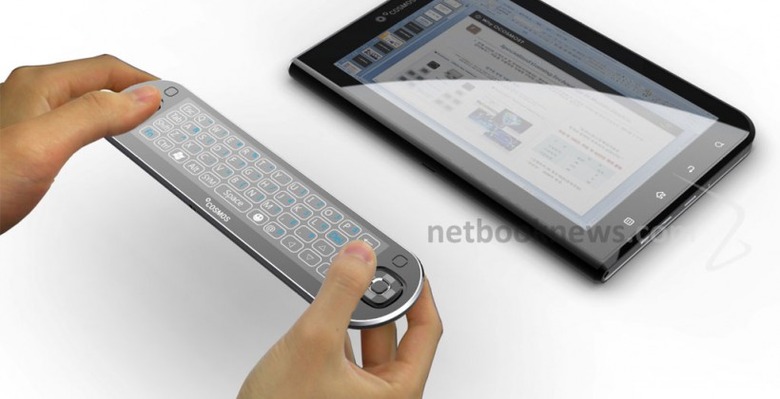 OCOSMOS has already confirmed it will be bringing its OSC1 Windows 7 handheld along to CES 2011 this week, but some new renders have left us even more curious about the company's wares. NetbookNews has been sent shots and specs of the seemingly-updated OSC1, now without the slide-out QWERTY keyboard, together with the OSC9, a larger gaming tablet with a wireless touchscreen control pad.
The OSC9 is said to have a 9-inch, 1024 x 768 capacitive touchscreen, 1.5GHz Intel Oak Trail processor, 2GB of RAM and a 32GB or 64GB SSD. There's WiFI b/g/n, Bluetooth 3.0, GPS, a 3.0-megapixel rear camera and 1.3-megapixel front camera, and a microSD card slot, while like the OSC1 it runs Windows 7. The separate, wireless control pad can be used with gaming buttons or a QWERTY keyboard, and slots into a carrying pouch – along with the tablet itself – that also hides a rechargeable battery.
Whether either of these renders will actually spawn a production model or even a prototype to show off this week remains to be seen, but we'd certainly be interested to see OCOSMOS take on the OSC9.