O2 preempts Square with mPOS UK mobile payments system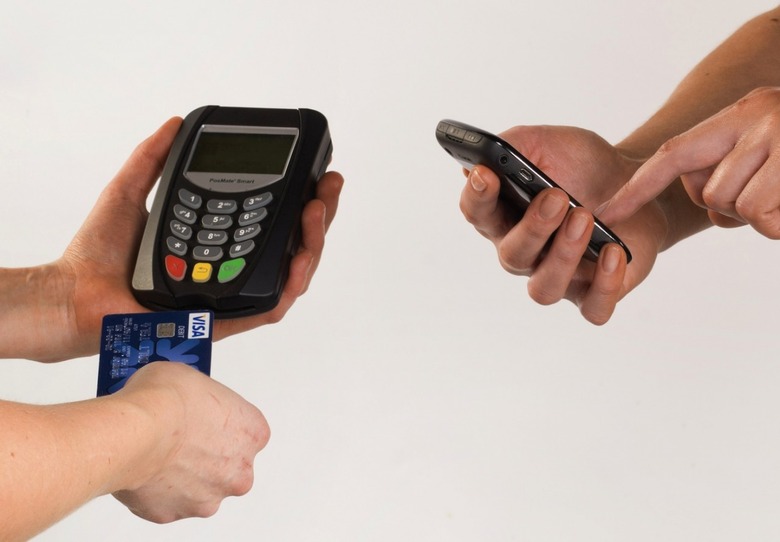 UK carrier O2 has taken on Square, VeriPhone, and others in the mobile payments space with a new smartphone-enabled system targeted at small businesses and independent vendors. O2 mPOS (Mobile Point of Sale) is a compact chip & PIN terminal that hooks up via Bluetooth to a smartphone or tablet running the companion processing app, and allows for card payments no matter if the vendor isn't even an O2 customer.
Transaction rates depend on whether the customer is paying by credit or debut card: credit cards are charged 2.95-percent of the total amount, while debit cards incur a set fee of £0.75 each time. The mPOS PINpad itself costs £150 ($240) or, alternatively, O2 will give it to you cellphone-subsidy-style for £15 per month over 12 months.
After you've paid for it, there are no ongoing hardware costs, just the transaction fees whenever you use it. Both payments and refunds are possible via the app, which works with Android 2.1+ or BlackBerry 4.1+ devices; an iOS version is in the pipeline.
As with Square, the app allows customers to put in their email address and have a receipt sent directly to their inbox; alternatively, it can be done via SMS. The app itself keeps track of all recent payments, and O2 says its payment partner Global Payments will clear funds into users' accounts within three days.
Mobile payments systems have grown in popularity in North America, with Square recently inking a considerable deal with Starbucks to handle its US store transactions. However, the use of chip & PIN cards in Europe, rather than the older signature system, has delayed introduction of US hardware to the market, something O2 appears to be keen to take advantage of.