Nyko NVIDIA SHIELD accessories hands-on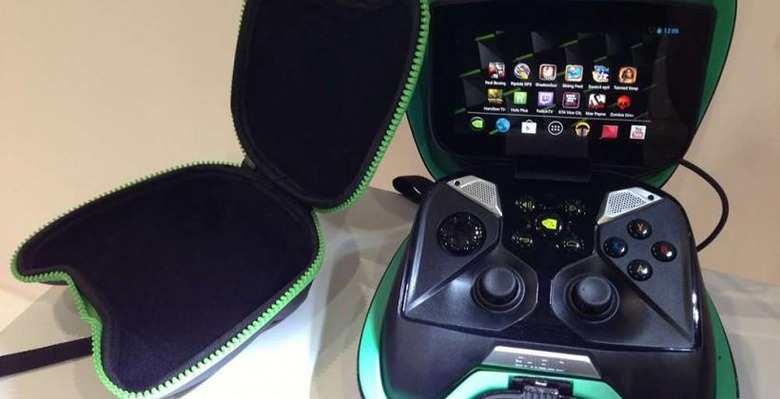 Just after first hearing about Nyko's accessory contributions to NVIDIA SHIELD earlier today, we've gotten the opportunity check theses accessories out first hand at E3 2013! Here we're seeing both the Nyko NVIDIA SHIELD Travel Case and the Nyko NVIDIA SHIELD Shell Case in action, complete with a production-level SHIELD device inside. Look friendly enough to you?
The smaller of these two cases works to hold the NVIDIA SHIELD device in low-impact areas, made to fit in your backpack with as small an amount of added bulk as possible. While SHIELD itself isn't the smallest device in the world on it's own, Nyko makes an extra effort to stay sleek here with basic EVA soft case materials and NVIDIA green accents.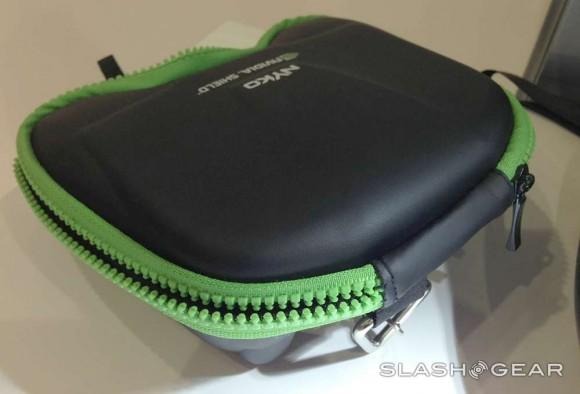 Nyko's Shell Case for SHIELD, on the other hand, works for those users who plan on handing SHIELD to their 3-year-old child in a war zone known as the living room. This case works with rubberized interior, ready to take on far more "total protection" sort of action.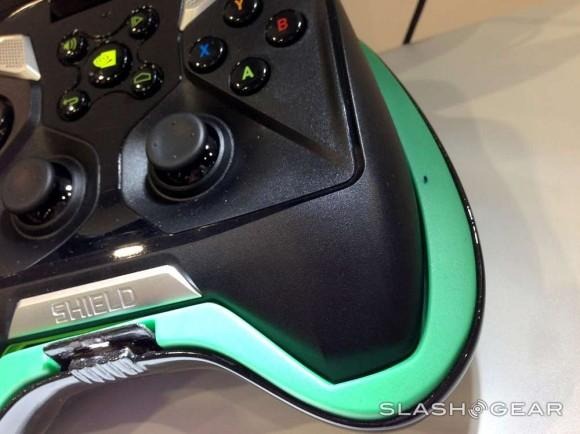 Both of these cases are "custom fitted to the exact specifications of the device" according to Nyko. They both also come with a detachable accessory bag for keeping cords and adapters if you're planning on bringing them with – never know when you might want to recharge, after all. Both also include a carabineer so you can hang SHIELD from your bag.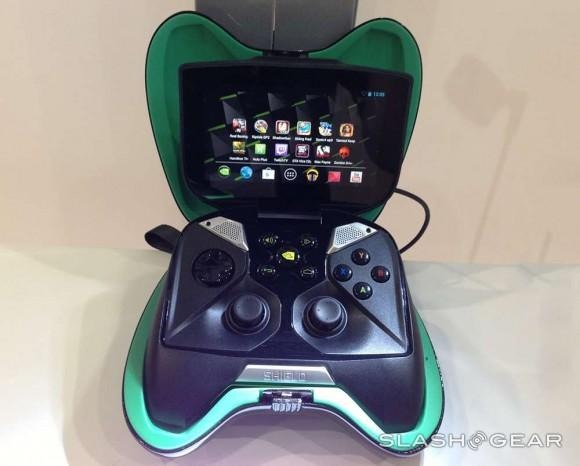 Both of these products are ready to be knocked out his summer, and pricing is no yet made clear by the company. They'll go in direct competition with NVIDIA's own accessories which are extremely similar in size, shape, and color – choose at will!
UPDATE: Now with video you'll get a bit more of an interactive look at these cases – and we've got prices, too! The travel case is going to cost you $19.99 while the larger, more robust case is going to ring in at $29.99 USD. Both of these cases have been suggested to be coming out "at launch" with SHIELD as Nyko is working with NVIDIA for this project.