Nyko turns NVIDIA SHIELD into mini console with simple dock setup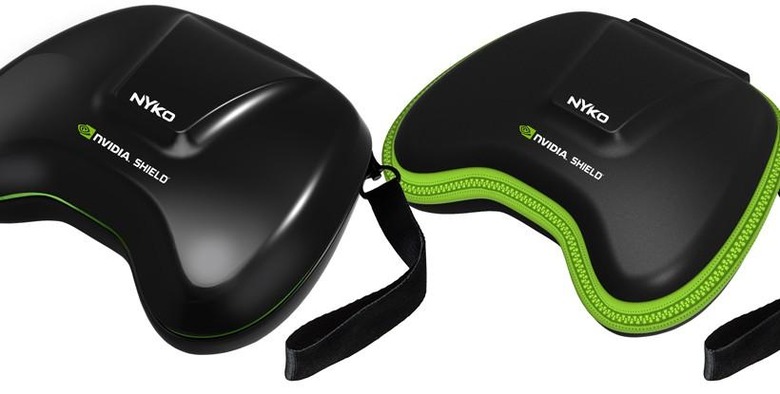 The folks at Nyko have decided E3 to be the perfect place to let it be known that they're on-board with NVIDIA and their soon-to-be-released SHIELD gaming device for accessories from the get-go. With a SHIELD Dock aside a Travel and Shell Case as well as a Power Kit, Nyko will be ready for the push as it comes on extremely soon. These accessories will be released what we must assume will be just a bit after NVIDIA's own in-house releases.
The Nyko Technologies group is bringing on a collection of their latest gaming peripherals to the gaming convention, not least of all these NVIDIA SHIELD-aimed products. While the Travel Case works with EVA soft case materials and the Shell Case is made for high-impact situations, rubberized interior and all, it's not these backpack-ready bits you'll be most excited for.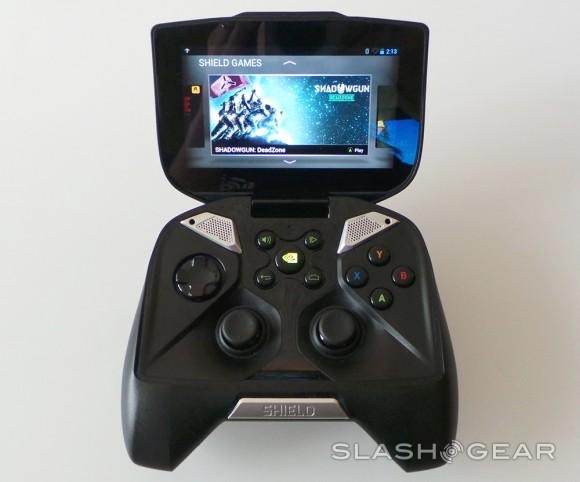 It might not even be the Power Kit – Nyko has created a kit with every single little adapter and cable you might ever need when bringing your SHIELD international – or in the car – or throughout your oddly multi-plugged home. This kit includes and AC adapter, car adapter, extra-long microUSB cable with velcro strap, and an availability, like the cases, for this summer (no specific dates given.)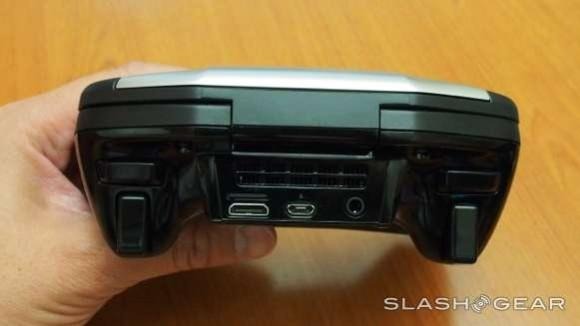 It is, on the other hand, the SHIELD Dock that you're going to get pumped up about the most as it adds a strange new level to the functionality of the SHIELD device itself.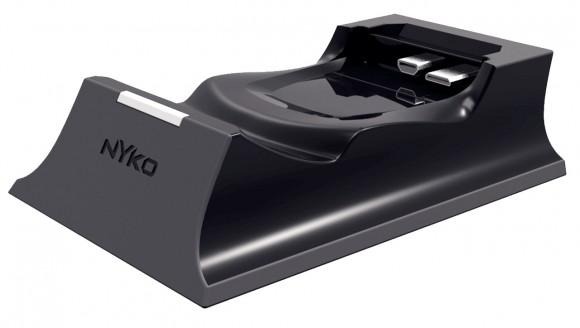 With the SHIELD Dock, users will be able to connect to the device's built-in HDMI port. This dock is powered by the same AC adapter that NVIDIA ships with SHIELD, and outputs to HDMI (and therefor your HDTV or massive monitor) while it stays powered. If you then pick up a Nyko PlayPad (or one of many other Bluetooth gamepads) and pair it with SHIELD, you've turned NVIDIA's device into gaming console.
Now we'll see how OUYA, GamePop, and M.O.J.O. can compete with NVIDIA itself. Not quite the fair fight they expected, perhaps. While the OUYA works with NVIDIA's Tegra 3 processor and BlueStacks' GamePop works with an unknown processor inside, Mad Catz' M.O.J.O. is looking at the Tegra 4 SoC to bring them up to speed – that'll be what they need to keep up with SHIELD, sporting the first NVIDIA Tegra 4 processor on the market.