NVIDIA's original SHIELD TV Android 7.0 update is out: Here's what you get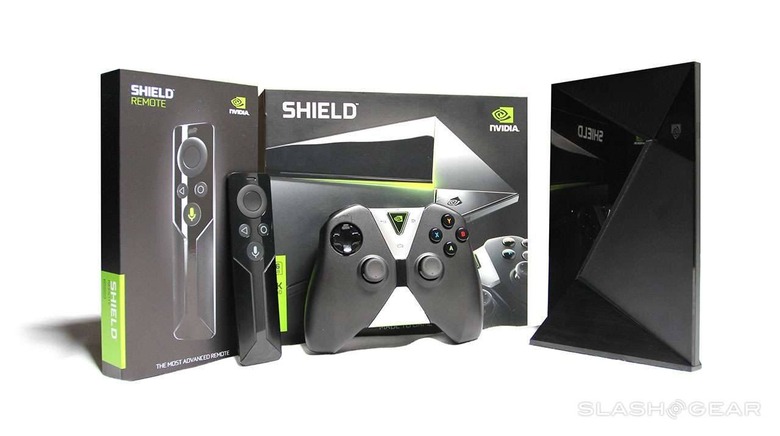 NVIDIA's original SHIELD TV is getting its big SHIELD Experience 5.0.2 update today, bringing the media-streaming games console up to date with Android 7.0 Nougat and a host of other features. The new software was promised back at CES 2017, and unexpectedly comprehensive refresh of the first-generation SHIELD TV that brought to it many of the abilities of the brand new, second-gen model also announced. After a false-start earlier in the month, Software Update 5.0 for the Shield TV (2015) is available today.
As well as the more up-to-date version of Android, there'll be several new apps and features. SHIELD TV (2015) will have 4K video and HDR video support, adding Amazon Video 4K HDR playback to its Netflix, YouTube, Google Play Movies, and VUDU compatibility. If you have a Nest camera, you'll be able to watch it through the SHIELD TV, and there's now Cast support for HBO GO, and play/pause on the remote by double-tapping the volume slider.
The USB and microSD connections are getting more useful as well, since you'll now be able to write to connected drives or memory cards. If you've got a Plex server set up, this new software adds support for 4.1, 6.1, and 8.1 speaker configurations.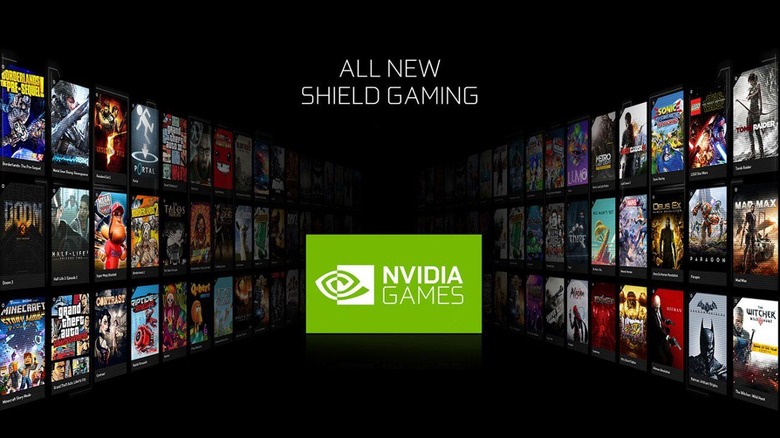 On the gaming side, there'll be a new NVIDIA Games App – replacing the current SHIELD Hub app and its associated home screen tiles for SHIELD games, GeForce NOW, and GameStream – together with direct access to Steam Big Picture. Thanks to NVIDIA's GeForce NOW cloud-based gaming system getting an upgrade, there'll be support for up to GeForce GTX 1080 GPUs, while NVIDIA GameStream has also been upgraded to support 4K HDR, along with lower latencies.
The really interesting stuff, mind, will come later in the year. Today's update paves the way for the SHIELD TV to get the Google Assistant, the same interactive AI that is present on the Pixel and Pixel XL smartphones, and which powers the Google Home smart speaker. The SHIELD TV is in fact the first streamer to announce Assistant support, though you'll have to wait until later in the year for it to go live.
Around the same time, there'll also be the NVIDIA SPOT. Also revealed during CES, the plug-in microphone slots into a spare power outlet around the home and wirelessly connects to the SHIELD TV. When installed, users will be able to interact with the SHIELD TV and the Google Assistant from whatever room they're in.
That won't be just for asking questions or starting music streaming, mind. Also in the pipeline is compatibility between SHIELD TV and SmartThings, which will turn the streamer into a hub for the Samsung-owned smart home platform. With the right accessories, for instance, you'll be able to dim your lights, close the curtains, and even turn on the popcorn machine when you start a movie playing.
NOW READ: NVIDIA SHIELD TV Review (Gen2 2017)
Of course, what NVIDIA is hoping is that you'll be so enchanted with the new gen-2 SHIELD TV that you'll upgrade to that. As well as being smaller, it's more powerful, and comes with a redesigned remote among other accessories. If you're still undecided, you can pick up the new SHIELD Controller and use that with the first-gen SHIELD TV instead.
NVIDIA says the new software should automatically be flagged with a notification on the homescreen of the SHIELD TV interface. However, you can trigger the SHIELD Experience 5.0.2 manually if you prefer. Head into Settings > Device > About > System Upgrade to find the option.
MORE NVIDIA