NVIDIA TegraZone update brings console readiness for all Androids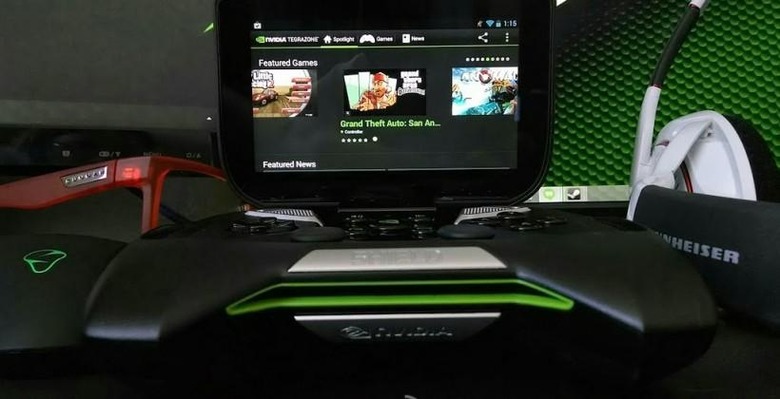 It's been years – at this point – since NVIDIA released their TegraZone, a place where the groups that the company had worked with hand-in-hand to optimize games for their Tegra processors could be collectively shown off. Now the group updates this app environment to work not only with devices that roll with NVIDIA Tegra processors inside, but all Android devices, no restrictions. The newest update to the NVIDIA TegraZone also makes it fully physical-controller friendly for NVIDIA SHIELD and gaming consoles alike.
Inside the NVIDIA TegraZone users will find some of the finest games on Android devices today. While some are restricted – for a short period or forever – to NVIDIA Tegra-packing devices, quite a few also work with a wider variety of Android devices. To prove it, so to speak, NVIDIA has now tied the NVIDIA TegraZone to Google Play Game Services, bringing about achievements for different activities.
Achievements through the NVIDIA TegraZone for Google Play Game Services include:
1. Submitting Reviews
2. Submitting Ratings
3. Sharing Featured games
4. Downloading Games
You'll be able to view archived news items as they pop up in the TegraZone for later reading. Scrolling through lists and news will bring about dynamic loading of additional content. Sharing is made easier with sharing shortcut icons, too, making it easy to grab a bunch of achievements as quick as possible through Play Games.
This update brings on TegraZone Collections, a system in which special interest groups of games are organized by feature, genre, or publisher. The whole system now allows Google+ login, if you'd like to personalize your experience further than you already have – this also required to save News articles for later reading.
Perhaps most important of all is the fact that this TegraZone update brings on enhanced support for NVIDIA SHIELD controls as well as those of Android HID controllers. This connects the NVIDIA TegraZone further with the set-top box and microconsole universes, places where NVIDIA's Tegra SoCs have been invading over the past couple of years. Have a peek at the app right this minute – make sure there's no space in the title either: NVIDIA TegraZone it is.