NVIDIA Tegra Zone hits Android Market, gets full review [Video]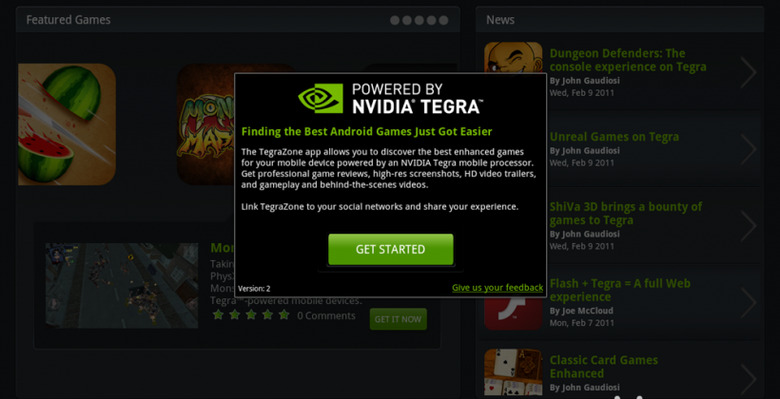 NVIDIA's Tegra Zone app for Tegra 2 based smartphones and tablets has landed in the Android Market, offering the best of optimized games and software for the superphone chip. Over at Android Community they've wasted no time in putting together a full Tegra Zone review, along with a full Tegra Optimized Mini Game Guide with all the best titles.
If you've been looking at a Motorola XOOM, LG G-Slate or Motorola ATRIX 4G then the Tegra Zone app is one you should definitely be downloading. Titles themselves are still accessed from the Android Market – that makes updating and managing downloads more straightforward – but there are more comprehensive reviews and previews of games like Dungeon Defenders: FW Deluxe, Samurai II: Vengeance THD, Backbreaker THD, Fruit Ninja THD, and Hardwood Solitaire IV, along with teasers of upcoming titles such as Galaxy on Fire and Hardwood Spades.
There's a full demo of Tegra Zone in the video below, shown on Motorola's new 10-inch XOOM running Honeycomb. Head on over to Android Community for the rest of the news.