NVIDIA Tegra K1 out-performs Intel Haswell in early benchmarks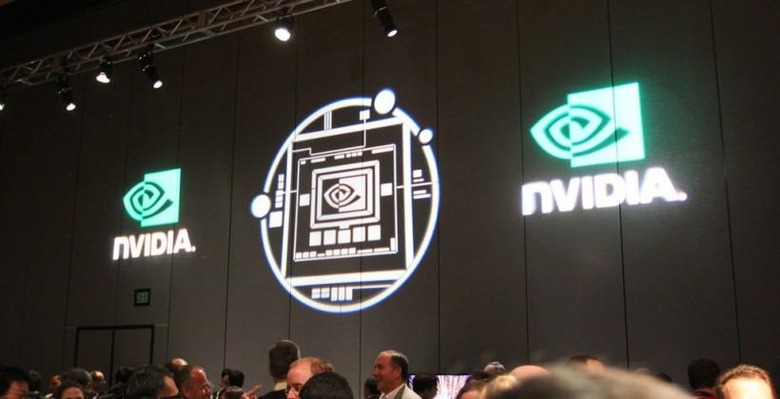 This week a number of early benchmark tests are appearing with clues as to the true (artificial benchmark) performance of the NVIDIA Tegra K1. This processor was introduced last week at CES 2014 with promise that it wasn't just a successor to the NVIDIA Tegra 4, it was a whole new skewed line of SoC, one capable of out-doing even last generation's biggest and best gaming consoles, like the PS3 and the Xbox 360. Now we're seeing some results that suggest the Tegra K1 works better than Apple's A7 chip and the NVIDIA Snapdragon 800 as well.
While it should come as no surprise that this SoC made by NVIDIA should be working far better than last-generation's processor architecture, you'll also want to remember that this is by no means a final set of tests. That is – the Tegra K1 isn't optimized for these sorts of tests yet – or at least isn't ready to be tested for the open market yet – and this version of the K1 is the lesser of the two.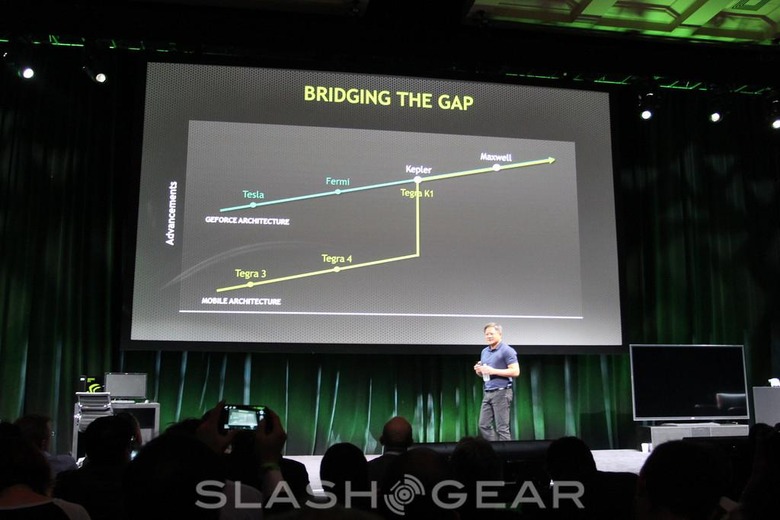 The NVIDIA Tegra K1 working with two iterations, after all, the more powerful of the two working with a couple of NVIDIA Denver processors. That means 64-bit computing, and that – more than ever – means NVIDIA is crossing boundaries into desktop computing power, blurring the lines with mobile processing as they do so.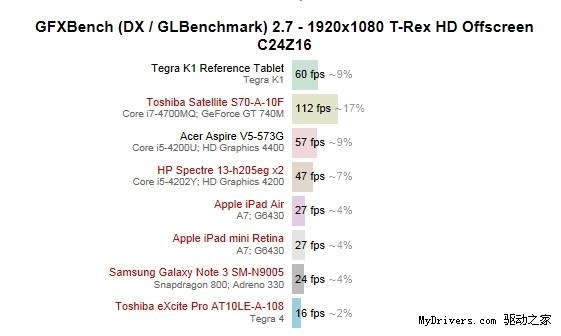 Benchmarks from MyDrivers shows an NVIDIA Tegra K1 reference tablet running at 60fps and 9% in a GFXBench (DX / GLBenchmark) 2.7 test at 1920 x 1080 T-Rex HD Offscreen C24A16. This doesn't quite match up with the 112fps of an Intel Core i7 (Haswell) with NVIDIA GeForce GTX 740M graphics, but it does just edge out a machine running a Haswell Intel Core i5 processor with HD Graphics 4400.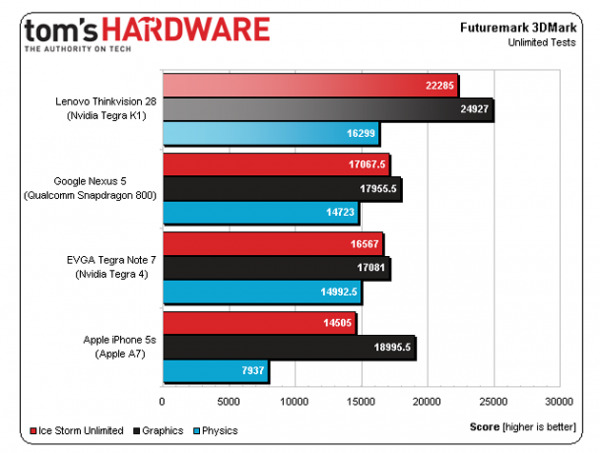 You'll also see some Futuremark 3DMark test results from Tom's Hardware. There the NVIDIA Tegra K1 out-performs the Qualcomm Snapdragon 800 and the NVIDIA Tegra 4 as well as the Apple A7. What's interesting about this test is that it's working on a Lenovo Thinkvision 28, an all-in-one multi-function machine that closely resembles the other newest Lenovo 4K display we voted best of CES 2014 in the monitor department.
VIA: WCCFTech, Tom's Hardware