NVIDIA surprises with strong Q4 thanks to desktop GPU jump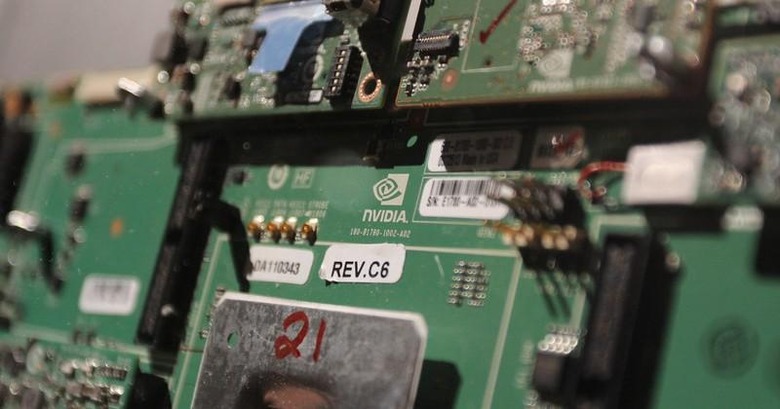 NVIDIA saw better than expected quarterly revenue in Q4 2013, the company has announced today, reaching $1.14bn amid strong sales of GeForce GTX video cards, and predicting another solid quarter as it renews its push into mobile. Revenue was up 9-percent versus Q3 2013, NVIDIA said, and up 3-percent year-on-year, though net income fell as gross margin and operating expenses climbed.
"Quarterly revenue came in well above our outlook, driven by PC gaming, capping an outstanding year for our GPU business," NVIDIA chief Jen-Hsun Huang said of the results. Although PC sales have struggled in recent years, leading some to predict the computing industry is headed into a "post-PC" era, that hasn't seemed to impact those looking for high-performance graphics, such as for gaming and video processing.
"Tesla and Quadro both achieved record annual revenue" Huang added, suggesting that the role of the GPU had expanded considerably as more apps and services take advantage of the processing power on offer beyond the core CPU.
In fact, GeForce GTX video card sales were up almost 50-percent compared to the previous year, though sales of notebook GPUs did fall somewhat.
As for mobile, NVIDIA is still yet to replicate its runaway success with earlier iterations of Tegra, but the company pointed out that there are more applications for mobile chipsets than phones and tablets. One such avenue is automotive, with NVIDIA working with Audi among others to power the so-called "digital cockpit" of infotainment, navigation, and cloud services.
That could even lead to cars that can drive themselves, Huang suggested. "Tegra K1 is disrupting the auto industry, paving the way to self-piloted cars" he argued, with the 192-core chip already said to be offering more performance than Intel's Haswell.
Looking ahead, NVIDIA estimates revenues of around $1.05bn for fiscal Q1 2015.