NVIDIA SHIELD's GameStream ready to pair with gaming notebooks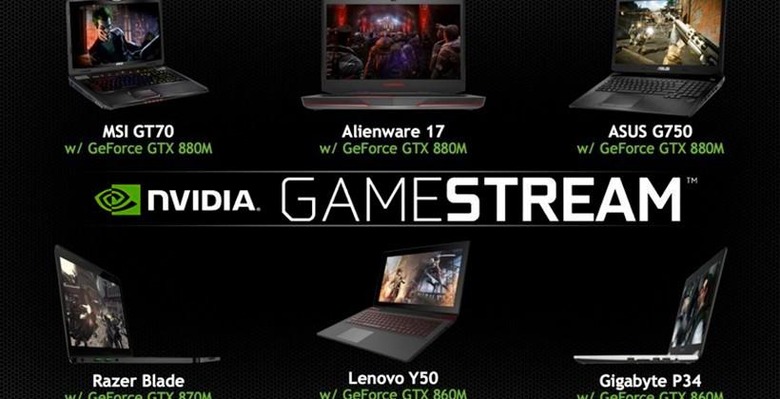 Support for the NVIDIA GeForce GTX 800M collection of graphics processors is now ready alongside several other sets of processing hardware for the NVIDIA GameStream experience. What this means for NVIDIA SHIELD owners is that their gaming laptop, if too large for any given situation, can be used to stream games to their NVIDIA SHIELD. This ability will be activated immediately if not soon for a number of Kepler and Maxwell based GPU-toting notebooks.
This update works with notebooks that work with the NVIDIA GeForce GTX 800M, GTX 700M, and most GTX 600M GPUs. Several machines have been announced in the past few weeks that work with the new NVIDIA GeForce GTX 800M series, including the next-generation Razer Blade notebook, Lenovo Y50, Gigabyte P34, ASUS G750, Alienware 17, and others.
With NVIDIA GameStream notebook connectivity, it should be noted that the whole experience is still in Beta mode. Honestly though, if this Beta mode is anything like NVIDIA's previous Beta modes with NVIDIA SHIELD software experiences, they'd do just as well in calling it final – just a few more kinks most people would never notice!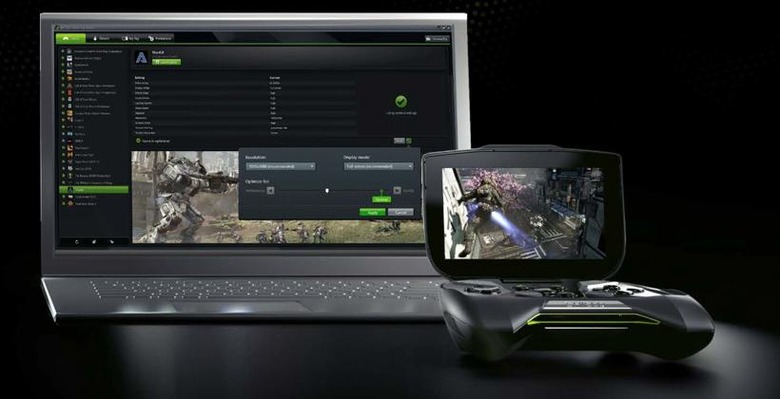 Users will be able to work with new Remote GameStream features (also in Beta mode) when notebook streaming is activated as well. This means that should you have your gaming notebook powered on (and hopefully plugged in with power), and connected to the web, you can gain access to games supported by NVIDIA SHIELD anywhere you happen to be – provided your SHIELD is also connected to the web.
Have a peek at the timeline below for additional feature updates to NVIDIA SHIELD as let loose this week, heading all the way back to our original massive NVIDIA SHIELD Review. NVIDIA will be sending out updates for both PCs and NVIDIA SHIELD soon – stay tuned and let us know if you see them first!