NVIDIA SHIELD Update Brings Wireless Controller Compatibility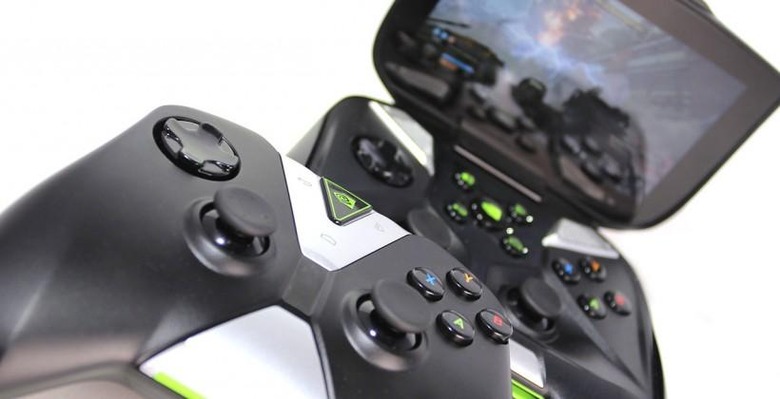 Those of you owning an original NVIDIA SHIELD (portable) and waiting on the NVIDIA SHIELD Wireless Controller can stay your excitement. Today is the day the updates come. The updates that allow your NVIDIA SHIELD the ability to work with the Wireless Controller just the same as an NVIDIA SHIELD Tablet.
To get the update for the Wireless Controller, you have only to head into settings, scroll to the bottom of your screen and find About SHIELD. Tap About SHIELD, then tap System Updates. "SHIELD Software Update 82 (158.6MB)" should appear right away, and you'll be well on your way to the next generation.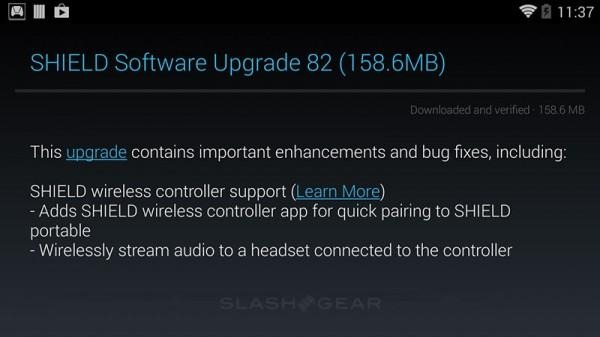 Once you've updated and you have an NVIDIA SHIELD Wireless Controller in hand – like so – you'll be able to connect with your NVIDIA SHIELD portable gaming device with ease. The process is the same as the NVIDIA SHIELD Tablet – pull down quick settings or go into regular settings, tap the controller icon, and hold down the NVIDIA logo on your controller for several seconds.
Once you're connected, you'll have super-quick control with minimal lag at a distance. Have a peek at our [NVIDIA SHIELD Tablet and Wireless Controller Review] to see more on how radical this controller is, then head to NVIDIA if you do so wish to make with the pickup.