NVIDIA SHIELD Tablet LTE hits pre-order today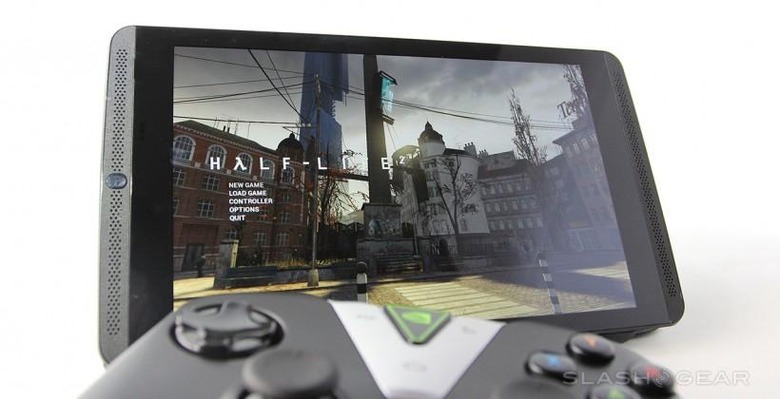 NVIDIA is throwing the 4G version of its SHIELD Tablet up for pre-order, adding an unlocked LTE modem to the potent Android slate. The new model, which is up for order today and will ship September 30th, also doubles the onboard storage to 32GB, a timely increase considering there are also three new SHIELD Tablet optimized games incoming too.
The premium over the regular, WiFi-only SHIELD Tablet is $100, with the unlocked, SIM-free LTE model priced at $399. It'll also be offered through AT&T with a data plan, for $299 with a two-year agreement (or, you can add it to your existing Mobile Share plan).
However, the LTE modem supports T-Mobile USA's 4G bands as well, so if you'd rather drop in a SIM from that carrier instead, you'll get high-speed access with it too.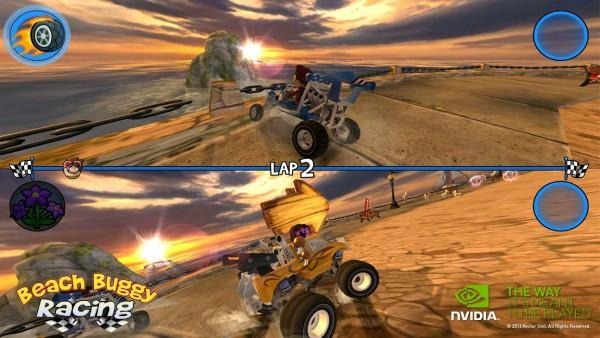 As for the new games, first up there's Beach Buggy Racing, the sequel to Beach Buggy Blitz. A Mario Kart-esque multiplayer racer, it's designed for up to four local players to compete – SHIELD Tablet supports up to four WiFi-connected controllers – with split-screen support.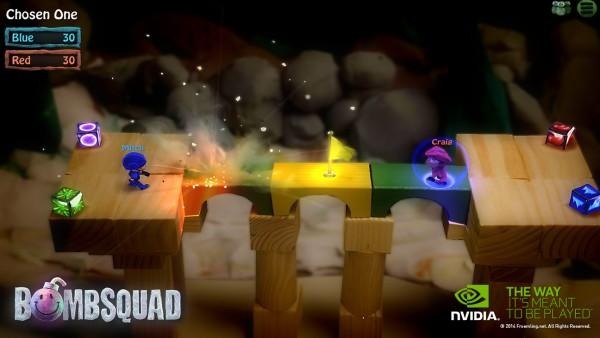 BombSquad, meanwhile, is for up to eight players, with local and networked multiplayer support. Since you're in effect only transferring the equivalent of button presses, NVIDIA says the data load on your LTE connection is less than streaming audio, too, so you should be able to play for a while without burning through your monthly gigabytes.
Finally, there's Broadsword: Age of Chivalry, a turn-by-turn 3D strategy game. It, too, has single and multiplayer modes.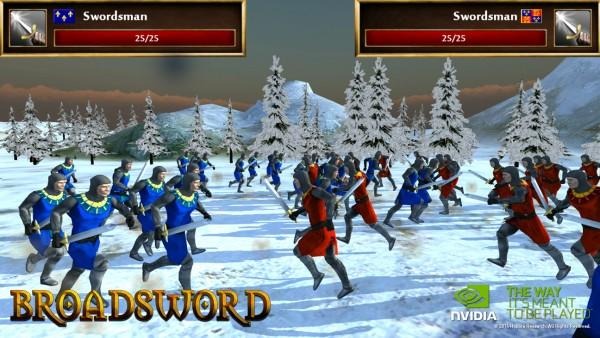 The LTE connection can also be used for GRID gaming, accessing the titles in NVIDIA's cloud, and GameStream, playing the games on your PC remotely. Probably best to be sparing over 4G, however, since in both scenarios you're shuttling graphics, sound, and control signals over the LTE connection.
We also saw a demo of cross-platform War Thunder, with the SHIELD Tablet joining in over LTE with a PlayStation 4 and a PC playing the World War 2 combat sim.
NVIDIA wouldn't tell us specific sales figures for SHIELD Tablet at this stage, but did point out that retailers are having trouble keeping the slate in stock. In fact, the company is in the process of bringing new production on-line to improve availability.
That pressure, though, is only expected to increase with the arrival of the LTE version. Undercutting the iPad mini WiFi + LTE, it's ambitiously priced for a cellularly-equipped tablet even if you only ever use it for web browsing, email, and the occasional Netflix stream.
The SHIELD Tablet LTE goes up for pre-order today in the US and Europe, and ships at the end of this month. For more, check out our full review of the SHIELD Tablet WiFi.