NVIDIA SHIELD released to Google Store for Android TV battle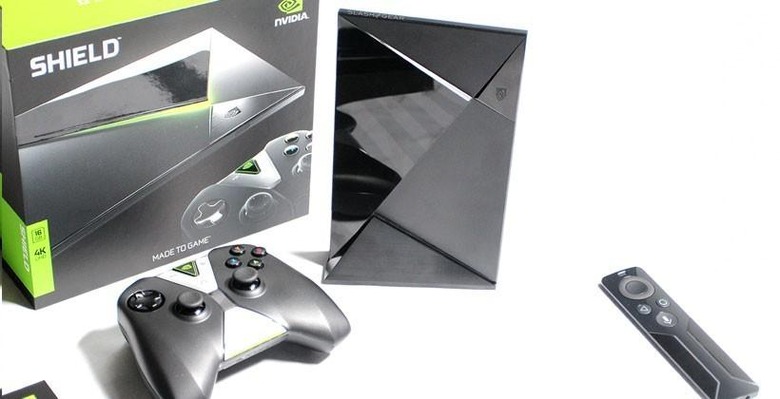 The online Google Store's Android TV collection expands with NVIDIA SHIELD, a device built primarily for gaming but made for full living-room entertainment with Android apps of all sorts. Working with Android TV, this device also has Chromecast functionality, allowing mobile devices to "cast" content wirelessly. This is the same device we reviewed earlier this year, calling it "the best Android TV experience yet." Have a peek at our full NVIDIA SHIELD Review to learn all there is to know about this high-powered TV-controlling machine.
The standard model NVIDIA SHIELD will cost you $199.99 USD and comes with 16GB of storage. This device has a microSD card slot (all NVIDIA SHIELD Android TV units do) with 2TB microSDHC card compatibility – good luck finding a card that big for a reasonable price, but they're out there. You can toss whatever microSD card you have into the device for expanded storage.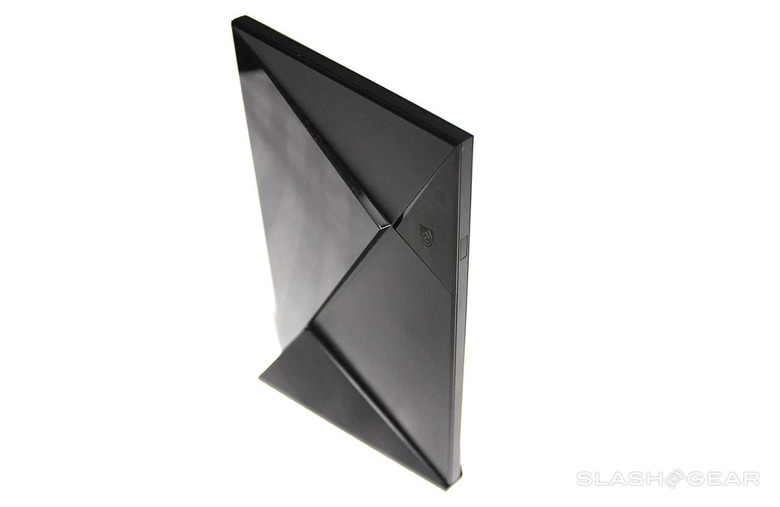 Above you'll see the NVIDIA SHIELD Android TV with optional heavy metal "NVIDIA SHIELD Stand". Below you'll see the basic Android TV software experience – this is what you'll see on your TV.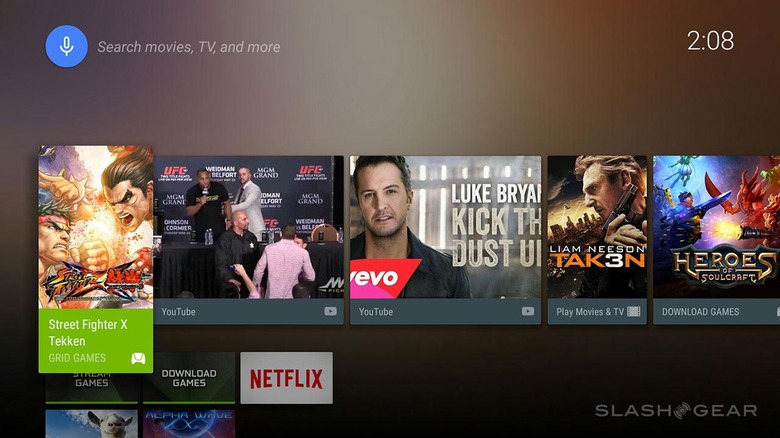 There's a 500GB "SHIELD Pro" unit also available for $299.99 USD. That's the same exact device, same innards and everything, save the internal storage size at 500GB instead of 16GB. The Google Store has free shipping on all models.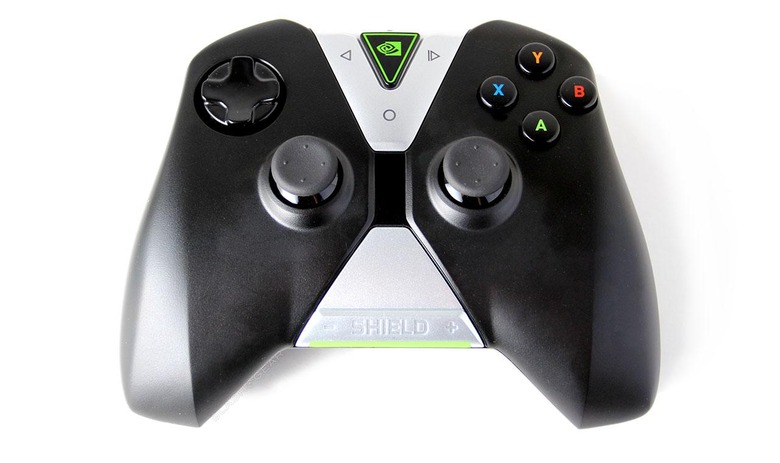 Above you'll see the NVIDIA SHIELD wireless controller. Below you'll see the NVIDIA SHIELD remote.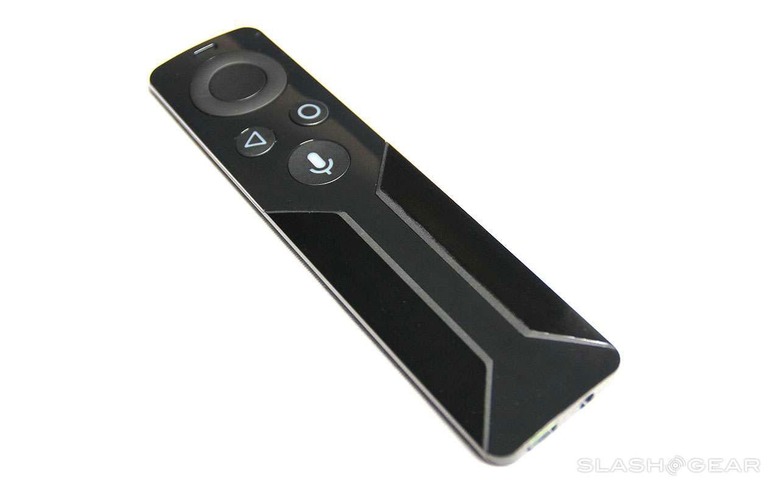 The standard NVIDIA SHIELD Android TV device comes with an NVIDIA SHIELD wireless controller – that's the game controller that also works to navigate the Android TV experience. While this remote works totally fine, you may want the slightly more traditional controls of the SHIELD remote. This remote has a $25 "discount" through the Google Store when purchased at the same time as the SHIELD Android TV – have at it.